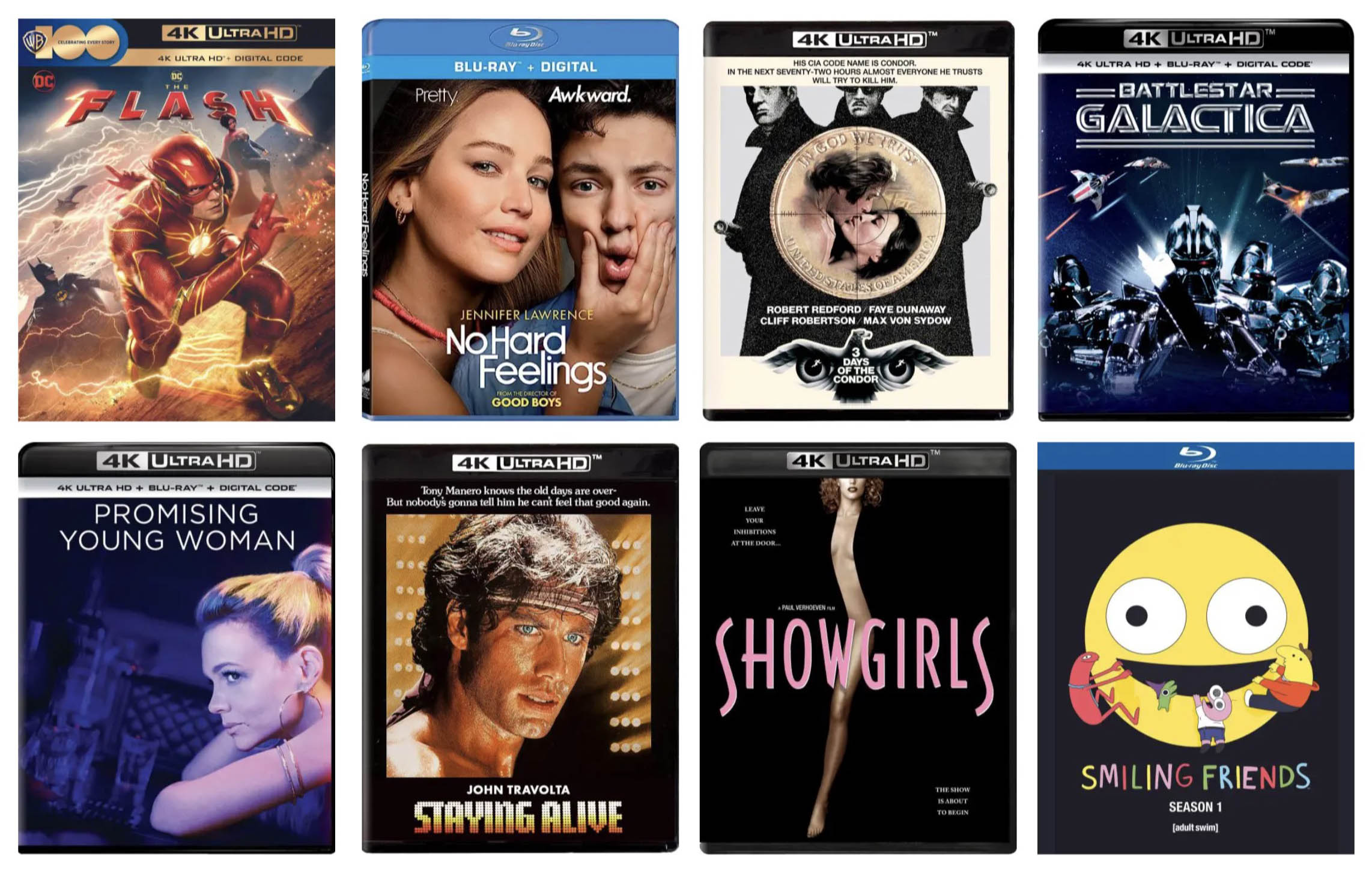 It's a big week for new movies on Blu-ray and 4k Blu-ray! First, let's mention DC's The Flash arriving on both Blu-ray and 4k Blu-ray in combo editions from Warner Bros. with special packaging that celebrates the studio's 100th Anniversary.
In 4k, several movies have been remastered for release on Ultra HD Blu-ray including 3 Days of the Condor and Staying Alive from Kino Lorber, Elizabeth, Battlestar Galactica and Promising Young Woman from Universal, Hustle & Flow from Paramount, and Showgirls from Vinegar Syndrome, to name several.
On 1080p Blu-ray you can pick up Drylongso (1998) from Criterion Collection, Little Women (1933) from the Warner Archive, Smiling Friends: The Complete First Season from Adult Swim, and new movie No Hard Feelings (2023) from Sony all arriving in stores (or being shipped by) Tuesday, August 29. See more releases this week with links to Amazon.
New Blu-ray & 4k Blu-ray, August 29, 2023
4k Blu-ray
Blu-ray Disc