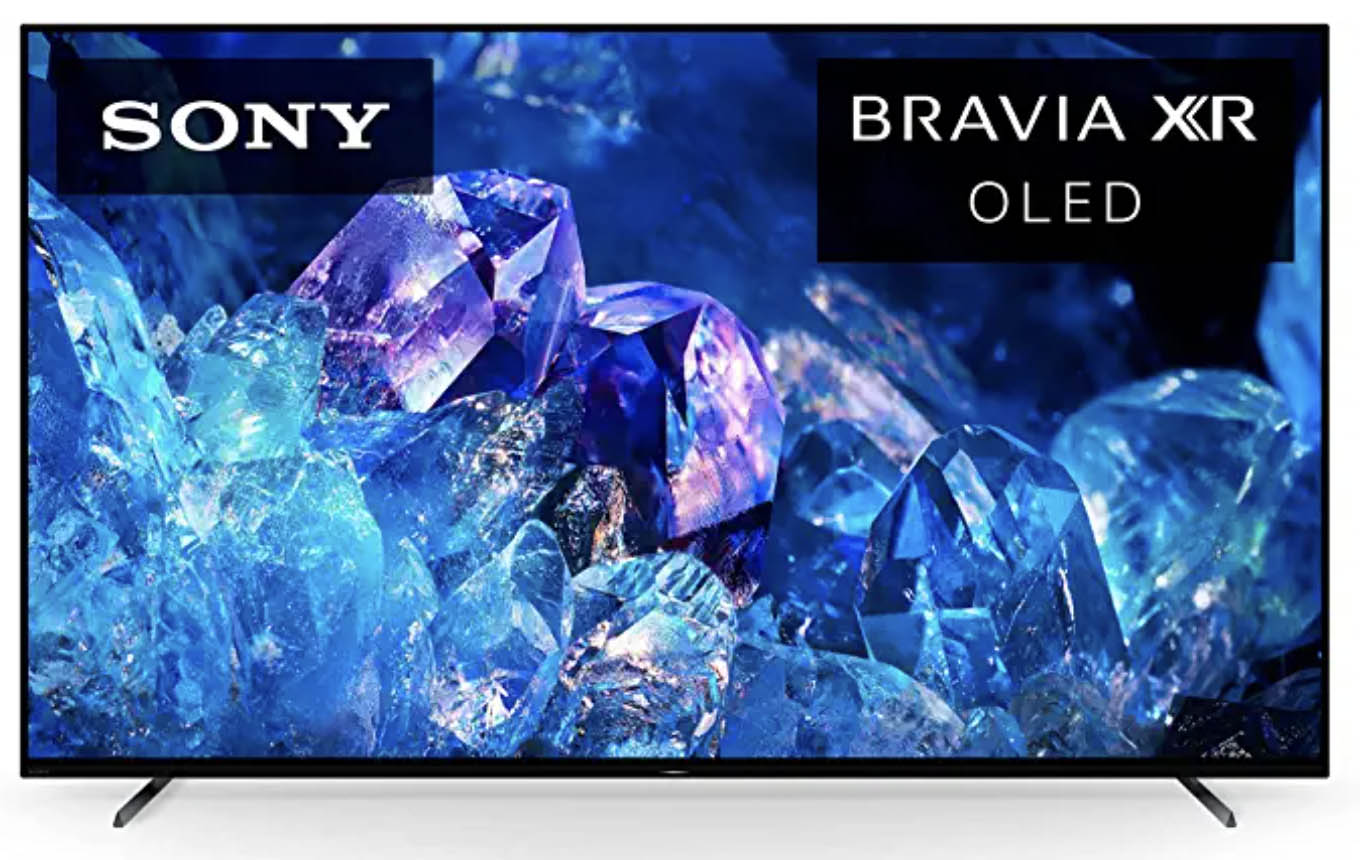 Want to know what all the HDR hype is about? Here's what you need to watch movies and TV shows encoded with HDR (known as High Dynamic Range) in either Dolby Vision, HDR10, HDR10+, or HLG. The format expands the color depth, brightness, and luminance of video files viewed on 4k HDR TVs and other HDR-supporting devices.
First, you need an Ultra HD TV or device that supports HDR. Second, you'll need a streaming service that offers HDR (like Amazon, Apple TV, or Netflix), or, a 4k Blu-ray player that can play Ultra HD Blu-ray discs with HDR. Third, you just a little patience because viewing HDR isn't always as clear as black and white! Read on for more details.
Terminology
You've probably heard of 4k (also known as Ultra HD or UHD) which provides a much higher video resolution than Full HD with an increase of 4-times the resolution from 1080×1920 (2.1 megapixels) to 3840×2160 (8.3 megapixels). But what about HDR? HDR (High Dynamic Range) is a video specification that adds more color depth, luminance, and brightness to imagery. That means deeper colors, more colors, more contrast, and more details in the light and shadow areas that were not evident before. Many video professionals and say HDR is a more significant improvement than 4k (2160p) over HD (1080p).
HDR in consumer video is offered through mainly three video specifications: the open source HDR10 specification (now updated to HDR10+), the proprietary Dolby Vision format, and HLG (Hybrid Log Gamma) which is mainly used for live programming. HDR10 is considered slightly inferior given its max color depth of 10-bits to Dolby Vision's capacity of 12-bits (although you likely won't see any 12-bit in consumer applications). Dolby Vision is also dynamic, allowing changes to the color settings throughout the length of the content. HDR10, on the other hand, loads the setting at the start of the content and doesn't change.However, HDR10+ is an update to HDR10 that allows it to change throughout a program, scene-by-scene, making it more equal to Dolby Vision in terms of flexibility. You'll find HDR10/HDR10+ and Dolby Vision used in movies and TV shows on 4k Blu-ray Discs and in digital files. (See a list of 4k Blu-rays with HDR10+)
There's also HLG (Hybrid Log Gamma), the newest of the HDR specifications to be supported by TV manufacturers like Sony and LG and streaming video services such as YouTube and live 4k broadcasts from networks like FOX. HLG was developed by BBC and Japan's NHK, and is typically used for live television broadcasts like soccer and football games.
Supporting 4k HDR TVs
Most 4k TVs support at least one format of HDR these days, and the price has come down quite a bit from the first models offered. You can now purchase a 4k HDR TV for as little as a few hundred dollars, versus in the thousands when HDR TVs first arrived in stores. Dolby Vision is more popular among TV brands, but Samsung (one of the biggest TV manufacturers) only offers HDR10. Shop for 4k HDR TVs on Amazon. 
So how do you know if the TV supports HDR? TV packaging may show a Dolby Vision or HLG logo where you might find Dolby Atmos and HDMI. But you won't see an HDR10 logo. Instead, you might see "HDR" or "Premium UHD" somewhere on the box. Other 4k TVs that support HDR are sold by LG, Panasonic, Sony, Vizio, and others. Be sure to check the specifications of a TV and make sure it says HDR.
It should be mentioned there are some mobile devices (tablets and smartphones) that support HDR (and not necessarily 4k resolution) such as Apple's iPhone 8, 8 Plus, and X, iPad Pro models, the Sony Xperia XZ1 and Xperia XZ Premium, and several Samsung Galaxy Note devices, to mention a few. See a list of mobile devices that support HDR.
HDMI 2.0 Port
What's really important to know about HDR is that it requires an HDMI 2.0 port and HDMI 2.0a cable to get higher frame rates and 4k/Dolby Vision HDR support (HDMI 2.1 is now suggested for higher frames rates and next-gen 8k applications). The specification includes a special layer for the metadata that expands the image to display a wider range of color. Search for HDMI 2.1 cables on Amazon.
You should know also that even if you own a 2nd-generation Fire TV, Roku 4, or Nvidia Shield streaming device that supports 4k it doesn't mean they support HDR. Those streaming players will need to be updated to the newest versions. Streaming media players that support 4k include Amazon Fire TV Stick, Fire TV Cube, Apple TV 4k, Chromecast, Nvidia Shield, Roku, PlayStation 4 & Playstation 5, Xbox One & Xbox Series S, and others.
Set-top boxes from DirecTV, Dish and Comcast currently support 4k content, but you will need to make sure by looking up the model number or contacting the provider. 4k Ultra HD Blu-ray Disc players also support 4k content both on disc and through apps. Plug in your device using Ethernet whenever possible to ensure an uninterrupted stream.
Find HDR Content
You can find HDR movies and TV shows from a variety of sources. The most obvious is on Ultra HD Blu-ray Discs. Most 4k Blu-rays are encoded with HDR now, either in Dolby Vision, HDR10/HDR10+, or all three. The same is true with digital movies and TV shows. Amazon Video, Apple 4k TV, Disney+, HBO Max, Paramount+, Peacock, Vudu, and other content providers/studios all have 4k titles with HDR. Some providers offer HDR in both specs. So, you can be watching a title on your Samsung TV in HDR10 then watch it with Dolby Vision on an iPhone.
4k channels from DirecTV and Dish also display some on-demand content and live programming with HDR. For example, FOX's coverage of the FIFA World Cup included 4k with HDR via HLG. Don't worry, if your TV doesn't support HDR it simply won't display the source in HDR. It doesn't mean you shouldn't be playing the disc or digital movie.
Check if the TV is Displaying HDR
Just about every 4k HDR TV will let you turn on/off HDR. HDR isn't for everyone, and many people actually prefer just getting the improved 4k resolution over fiddling with color depth. Many don't like the hyperreal effects HDR can cause, and to be honest some content just looks better with HDR off. But for the most part, HDR from Ultra HD Blu-ray Discs and network 4k channels are usually an improvement in color and details in light and shadow areas.
Look in your TV's settings (often in Advanced Settings) where you can check to see if the TV is HDR enabled. TV service providers may also have an option to check if HDR is working. With DIRECTV, for example, there is an option in the settings to test the HDR signal. It will tell you if an HDR image is actually being displayed.
How do you tell if HDR is being displayed? TVs, media players, and Blu-ray Disc players may have a Display or Info button. That button should indicate what the output specs are on any given media. Some devices will also tell you what the source is, and what is actually being presented. For example, a disc may have 5.1 channel audio options but only playing 2.1 channels because of the speaker system.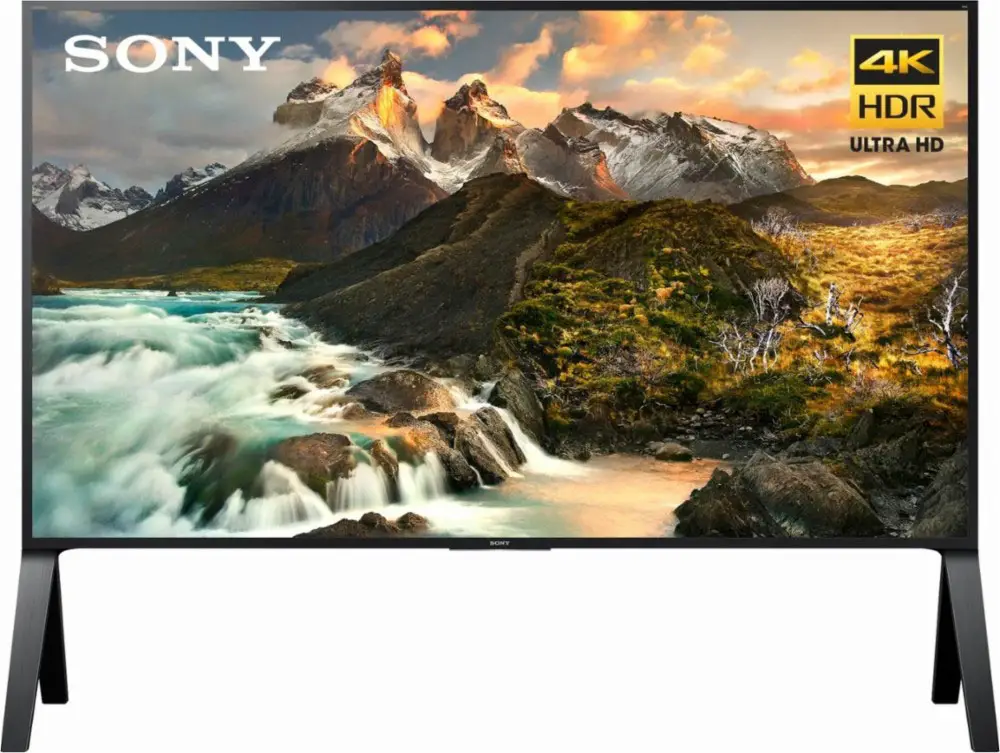 4k TV Service
It's not a given that if you have a 4k TV you will automatically get 4k TV channels. Most service providers require an upgrade of sorts to get Ultra HD content. With DIRECTV, for example, you have to schedule a professional installer to get 4k service. And, there are not many 4k channels available at this point. However, Comcast, DirecTV, Dish, and Altice are providing 4k channels that may stream HDR if the source allows.
4k Streaming Service
We should mention also that in order to stream 4k content with HDR you'll also need sufficient bandwidth and a subscription plan that serves the format. With Netflix, you must be subscribed to their premium plan to get it, while Amazon offers UHD for free. Learn how to stream 4k HDR on Apple TV, Amazon Prime Video and Netflix.
We still haven't seen the full potential of HDR in home theater or entertainment media, and some adjusting of your TV picture may be required to see the full range offered. But when you've got a decent HDR TV and good piece of HDR content expect color range, contrast, and details that far exceeds conventional 8-bit video.