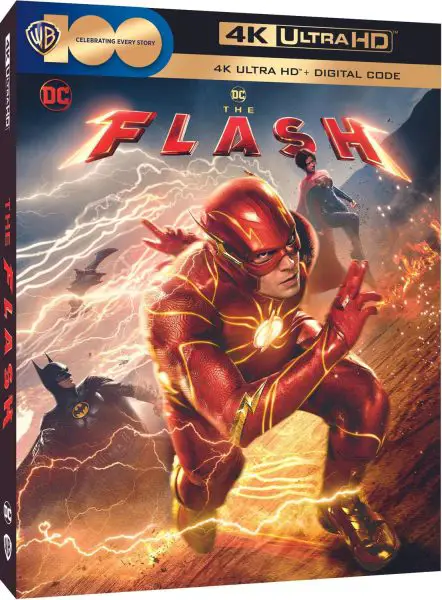 We've got the release dates to purchase The Flash in digital formats (SD/HD/UHD) and on 4k Blu-ray, Blu-ray, and DVD. In addition, Warner Bros. has revealed the package art for the disc editions, specs, and bonus material included with the movie in both disc and digital.
When does the movie arrive in home media formats? The Flash will first release for purchase in digital formats on Tuesday, July 18, followed by disc formats including Blu-ray, 4k Blu-ray, and DVD on Tuesday, August 29, 2023. The single-disc editions with Digital Code celebrate the 100th anniversary of Warner Bros. this year.
On 4k Blu-ray and in Digital 4k, The Flash is presented in 2160p (UHD) resolution with Dolby Vision and support for HDR10. Both the 4k Blu-ray and Blu-ray discs offer Dolby Atmos audio.
Bonus features include featurettes on making The Flash, The Return of Michael Keaton as Batman, supergirl, scene studies of the epic bat chase, and battling zod. In addition, the original scripted podcast story The Flash: Escape the Midnight Circus, deleted scenes, and more.
The Flash is priced $29.96 (List: $39.99) on 4k Blu-ray and $24.96 (List: $29.98) on Blu-ray at Amazon. On DVD, The Flash is priced $19.96. And, in Digital HD/UHD the movie is listed at $24.99 (early premiere) or $19.99.
4k Blu-ray/Digital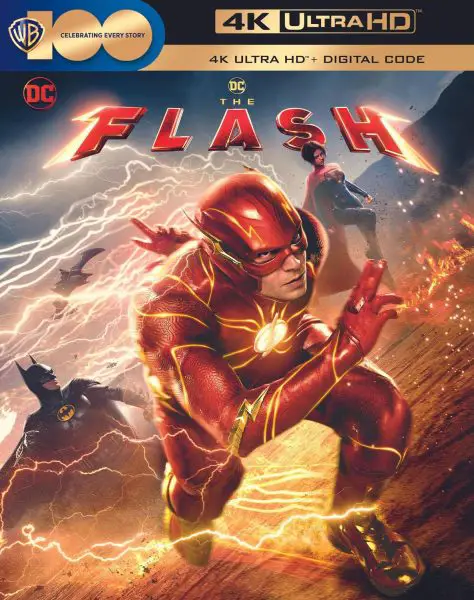 Blu-ray/Digital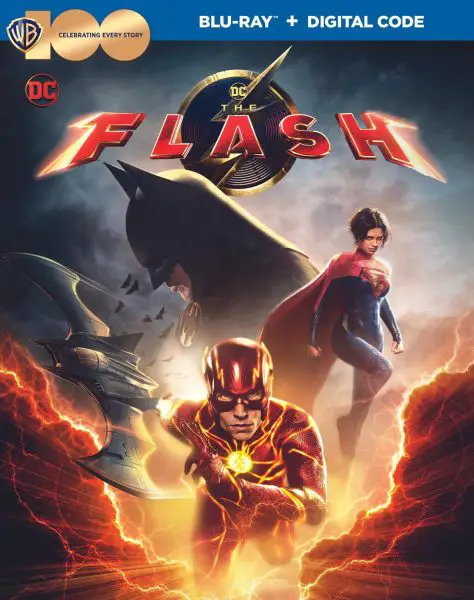 Exclusive 4k Blu-ray editions will also release from Best Buy ($36.99), Target ($26.99), and Walmart ($34.96).