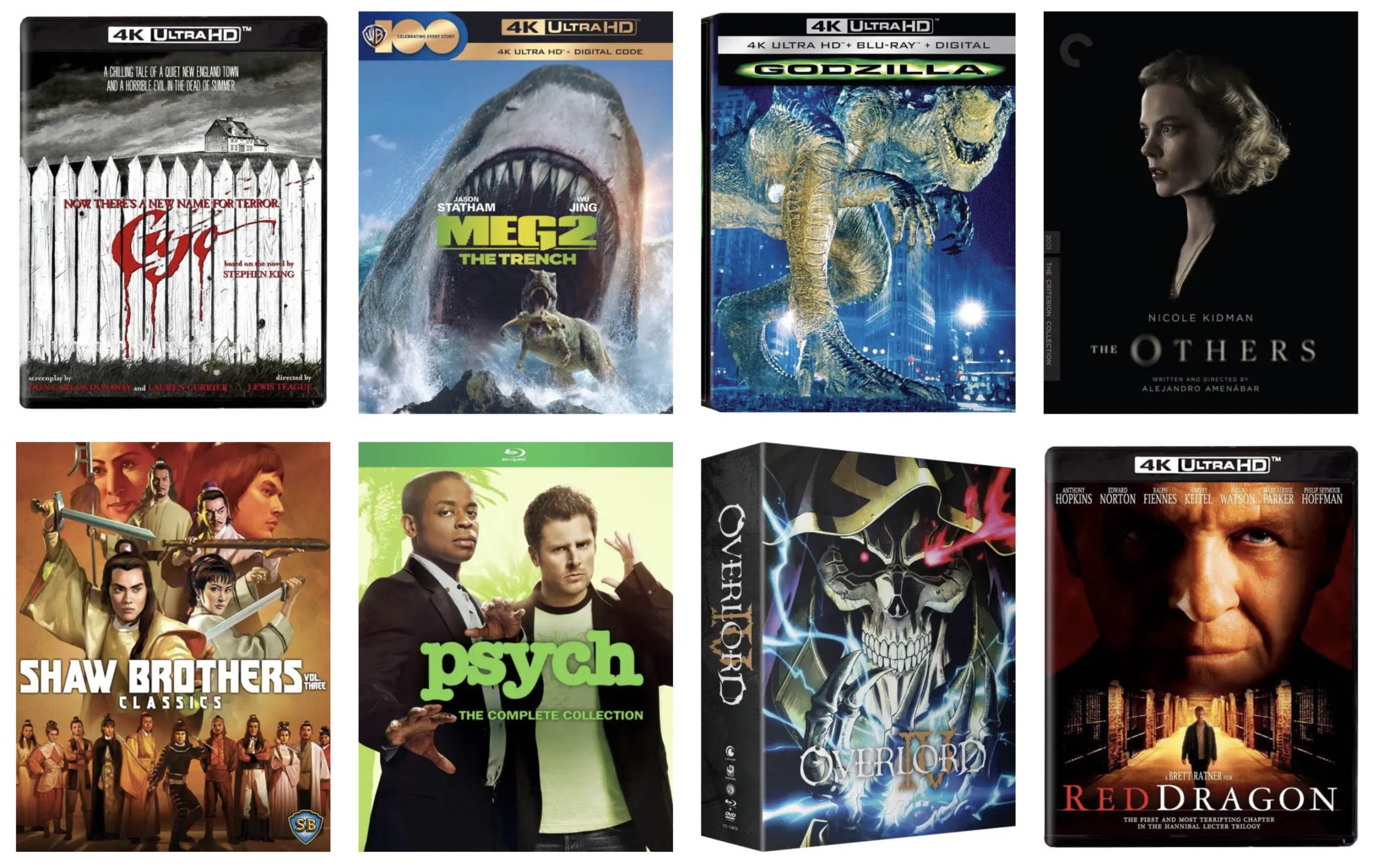 Here's what's new on physical media this week! On 4k Blu-ray and Blu-ray, Meg 2: The Trench arrives in both formats that celebrate the 100th Anniversary of Warner Bros. Studios, each with a Digital Copy redeemable through Movies Anywhere partners.
Godzilla (1998) is now available in a 25th Anniversary 4K Ultra HD SteelBook edition with 4k Blu-ray, Blu-ray, and Digital Copy. The Others starring Nicole Kidman has been restored in 4k for release on Blu-ray and 4k Blu-ray from The Criterion Collection. Park Chan-wook's Decision to Leave is now on 4k Blu-ray from Mubi. And, both Red Dragon (2002) and Cujo (1983) have been remastered in 4k and are available in 2-disc editions from Kino Lorber.
On Blu-ray, Shaw Brothers Classics, Vol. 3 collects 11 classic films from the studio that operated from 1925 to 2011. Psych: The Complete Collection arrives in a 31-disc set from Universal Pictures Home Entertainment. Overlord IV: Season 4 releases in this Limited Edition Blu-ray Set as well as a standard edition.
New 4k Blu-ray & Blu-ray, Oct. 24, 2022
4k Blu-ray
Blu-ray
In case you missed it, here are last week's new Blu-ray and 4k Blu-ray releases.