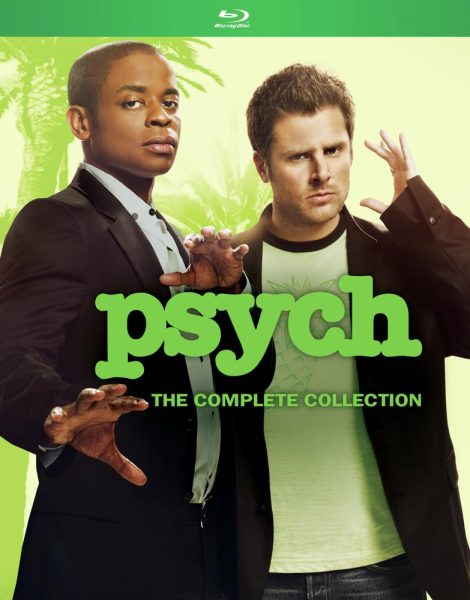 Psych: The Complete Collection is releasing in a 31-disc set from Universal Pictures Home Entertainment on October 24, 2023.
The collection includes all 120 episodes from 8 seasons that aired from 2006 to 214 on USA Network, as well as three movies: Psych: The Movie (2017), Psych 2: Lassie Come Home (2020), and Psych 3: This is Gus (2021).
Psych: The Complete Collection is priced $97.99 (List: $109.99) on Amazon.
Description: Psych is a quick-witted dramedy about a young police consultant, Shawn Spencer (James Roday), who solves crimes with powers of observation so acute that he's convinced Santa Barbara PD detectives into thinking he's psychic. With the reluctant assistance of his best friend Gus (Dulé Hill), Shawn uses his skills of observation and charismatic personality to become the detective he was trained to be, opening his own PI agency – Psych – and solving cases for an ever-suspicious, but grudgingly impressed, police force. With Shawn's fake psychic sleuthing and sidekick Gus' nose for clues, the unlikely duo tackles countless murders and mysteries. Laugh out loud and re-live all the mind-boggling mysteries uninterrupted with all 8 seasons and three movies! "You know that's right!