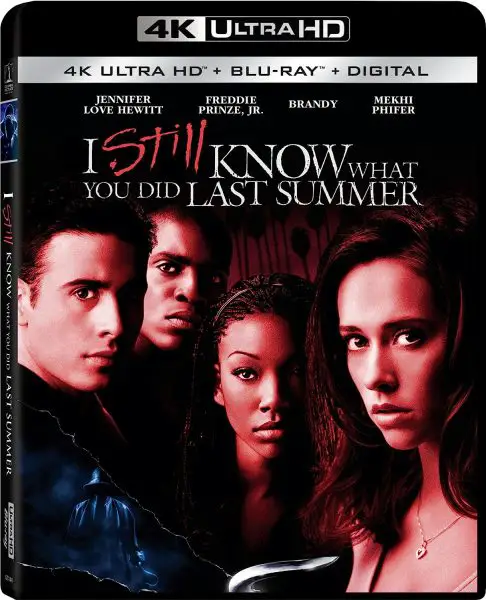 Want to know what you can watch at home in 4k this week? Here's a breakdown of the newest movies and TV series releasing on Tuesday, September 26. Some of the movies and shows feature High Dynamic Range with Dolby Vision or HDR10. What's more, select movies and series also feauture Dolby Atmos audio.
In digital formats, you can purchase Blue Beetle and Gran Turismo in 4k UHD with Dolby Vision HDR and Dolby Amtos (where available).
On disc, new movie Disney/Pixar's Elemental arrives on 4k Blu-ray in several editions including retailer exclusives from Best Buy and Walmart, although only the Best Buy has the film in 4k. In TV series, Tom Clancy's Jack Ryan – Season Three hits stores in 2-disc editions from Paramount on both Blu-ray and 4k Blu-ray.
From the archives, Brian de Palma's Carlito's Way (1993) has been packaged in a 4k UHD Limited Edition to celebrate the film's 30th anniversary. Oliver Stone's Natural Born Killers (1994) arrives in a Collector's Edition from Shout! Factory along with a 4k SteelBook exclusive from Best Buy. I Still Know What You Did Last Summer (1998) has been upgraded from Sony Pictures. The Criterion Collection presents the music documentary Moonage Daydream starring David Bowie in 4k with Dolby Atmos in a 2-disc edition.
Other 4k Blu-ray releases from past films include Halloween H2O: 20 Years Later from Paramount, I Still Know What You Did Last Summer (1998) from Sony, My Bloody Valentine (1981) in a 2-disc Collector's Edition from Shout! Factory's "Scream Factory" label. Dario Argento's Tenebrae releases in a 2-disc edition from Synapse Films. Kino Lorber has packaged The Train (1964) on Ultra HD Blu-ray from a new remaster of the original 35mm negatives. And, Blue Underground releases a The Girl From Rio (1969) on 4k UHD.
There are some 4k reprints this week from Sony Pictures Home Entertainment. The Ghostbusters 1 & 2 double feature on 4k Blu-ray has been reprinted in a Limited Edition SteelBook, as the original edition from 2019 has been sold out. The Equalizer (2014) starring Denzel Washington and The Fifth Element (1997) starring Bruce Willis have both been repackaged in a 4k SteelBook editions.
See a full list of 4k Blu-ray releases this year, as well as digital titles in 4k UHD.