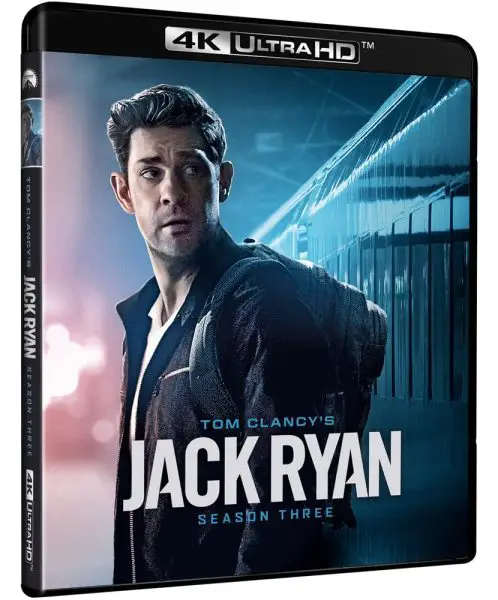 [Update: Sept. 20, 2023] Tom Clancy's Jack Ryan – Season Three is up for pre-order on Blu-ray, 4k UHD Blu-ray, and DVD. The third season of the Prime Original Series will arrive in a 2-disc edition from Paramount Home Media Distribution on September 26, 2023.
On 4k Blu-ray, Tom Clancy's Jack Ryan is presented in 2160p (4k) resolution at 2.00:1 aspect ratio with HDR10 High Dynamic Range. On HD Blu-ray, episodes are presented in 1080p at 1.78:1 aspect ratio.
English audio with both Blu-ray formats is offered in 48kHz Dolby Atmos / Dolby TrueHD 7.1, as well as French and German in Dolby Digital 5.1. Subtitles are provided in English, English SDH, French, and Spanish, as well as German, Spanish, Danish, Dutch, Finnish, Norwegian, and Swedish (to be confirmed).
The 4k Blu-ray edition of Tom Clancy's Jack Ryan – Season Three will release day-and-date with the 1080p Blu-ray and DVD editions. (Seasons One and Two were released on 4k Blu-ray at a later date).
Tom Clancy's Jack Ryan – Season Three on Blu-ray Disc is priced $27.99 (List: $31.99) on Amazon, while the 4k Blu-ray edition is priced $35.05 (List: $38.99) also on Amazon.
Description: In Season 3 of Tom Clancy's Jack Ryan, Jack races against time and across Europe to stop a rogue faction within the Russian government from restoring the Soviet Empire and starting World War III.
Read a review of Tom Clancy's Jack Ryan – Season Two on Blu-ray.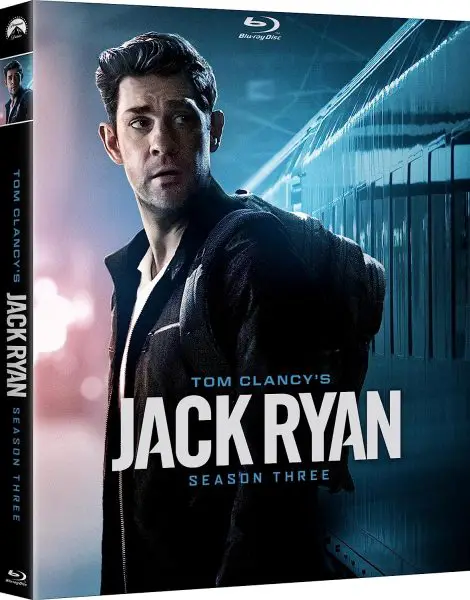 Article was updated with 4k Blu-ray added. Original publish date July 14, 2023.