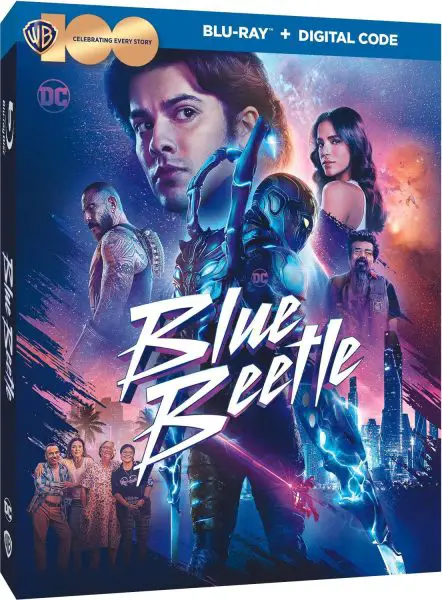 We've got the release dates for Blue Beetle in home media formats including Blu-ray, 4k Blu-ray, DVD, and Digital. The film will first arrive in Digital formats including 4k UHD on September 26, followed by disc formats on October 31, 2023.
On Blu-ray Disc the film will be available in a single disc edition and 2-disc Walmart Exclusive. On 4k Ultra HD Blu-ray the film can be purchased in a single-disc edition or 2-disc Best Buy SteelBook.
On 4k Blu-ray and in Digital 4k (where available), Blue Beetle is presented in 4k UHD with Dolby Vision HDR. The soundtrack is offered in Dolby Atmos / Dolby TrueHD 7.1.
Special Features
Blue Beetle Generations: Origins, Production Begins, In Full Flight, and A Hero's World
Scarab Vision: Episode 1: Initiation and Episode 2: Mastery
Blue Beetle's Nana Knows Best
Online Orders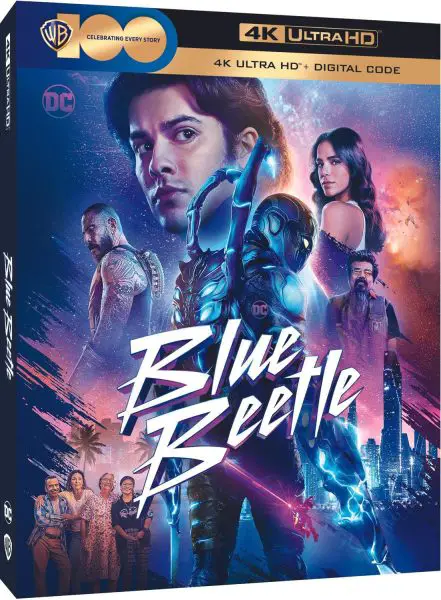 About The Film
Blue Beetle was produced on a $120M budget and earned $122,923 at the worldwide box office. The film was directed by Ángel Manuel Soto and written by Gareth Dunnet-Alcocer. The movie stars Xolo Maridueña, Bruna Marquezine, George Lopez, and Susan Sarandon.
Byline: An alien scarab chooses Jaime Reyes to be its symbiotic host, bestowing the recent college graduate with a suit of armor that's capable of extraordinary powers, forever changing his destiny as he becomes the superhero known as Blue Beetle.