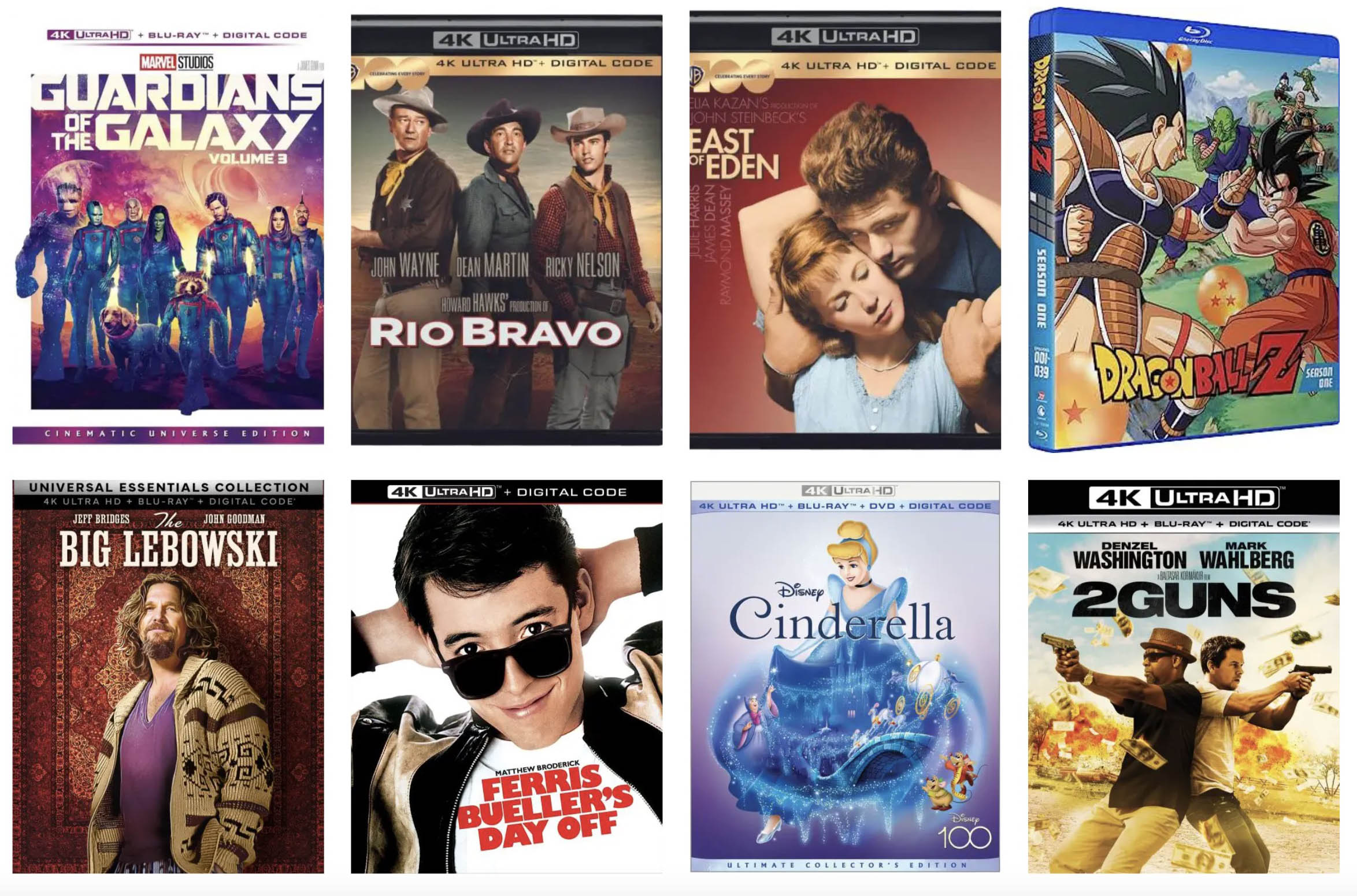 Here are our Blu-ray and 4k Blu-ray picks for the release date of August 1, 2023. Guardians of the Galaxy Volume 3 arrives in both formats in combo editions with digital copies and bonus features from Marvel Studios. 2 Guns (2013) starring Denzel Washington & Mark Wahlberg releases in 4k Ultra HD for the first time from Universal.
Warner Bros. classic East of Eden (1955) starring James Dean along with Rio Bravo (1959) starring John Wayne, Dean Martin, and Ricky Nelson have both been restored for release in 4k for the first time to celebrate Warner Bros.' 100th anniversary.
Ferris Bueller's Day Off (1986) has been remastered for release on 4k Ultra HD Blu-ray for the first time from Paramount Home Media. Previously released on 4k Blu-ray, The Big Lebowski celebrates 25 years with a 4k Blu-ray Universal Essentials Collection.
Several Disney titles are releasing on 4k Blu-ray to celebrate the studio's 100th Anniversary including the original animated feature Cinderella (1950). And on 1080p Blu-ray, Dragon Ball Z seasons 1 through 9 are now available in separate 4-disc editions from Crunchyroll. See more new releases below with links to purchase on Amazon.
New Blu-ray & 4k Blu-ray, Aug. 1, 2023
4k Blu-ray
1080p Blu-ray
In case you missed it, here are last week's new Blu-ray & 4k Blu-ray releases.