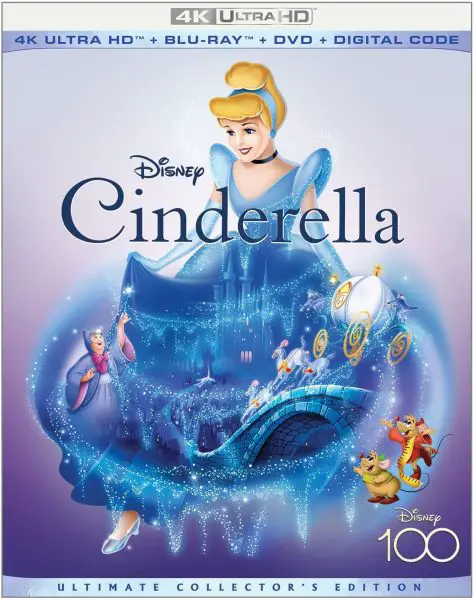 Disney is celebrating the 100th anniversary of the studio this year with a 4k Ultra HD upgrade of the animated classic Cinderella (1950). The Ultimate Collector's Edition arrives on August 1, 2023, and includes a 4k Blu-ray, 1080p Blu-ray, and code to redeem the movie in Digital 4k UHD (where available).
On 4k Blu-ray, the 74-minute feature is presented in 2160p video resolution at 1.37:1 aspect ratio with HDR10 High Dynamic Range. The soundtrack is provided in 24-bit DTS-HD Master Audio 5.1 as well as DTS-HD 5.1 in French and German, and Dolby Digital 5.1 in Spanish and Japanese. Subtitles are offered in English SDH, French, German, Japanese, and Spanish.
The Cinderella (1950) 4k Blu-ray/Blu-ray/Digital Ultimate Collector's Edition is priced $22.99 (List: $24.99) on Amazon.
The movie also releasing in a 4k Blu-ray SteelBook edition from Best Buy for $27.99.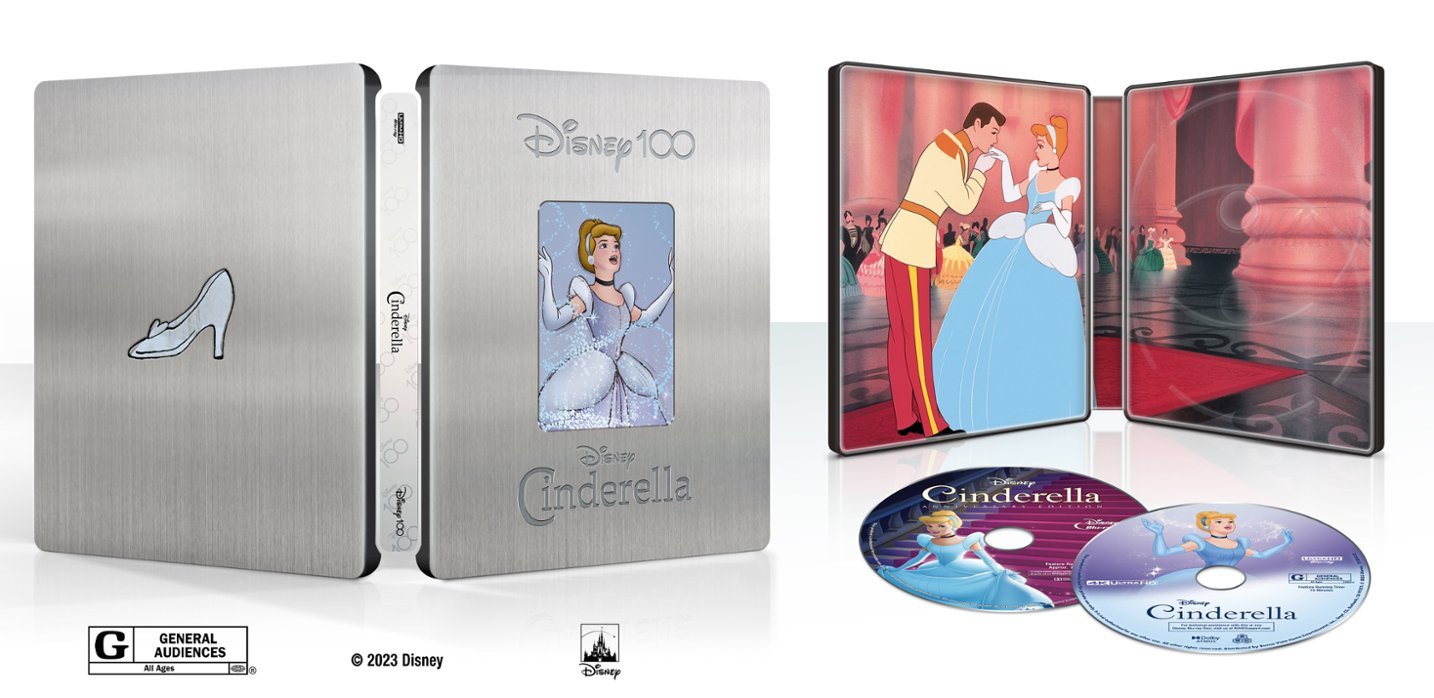 Description: The public made Cinderella one of the highest-grossing films of the year and Disney's most successful release since Bambi. It was one of the top-grossing films of 1950, pulling in $4 million during its initial release.|Animators were having trouble drawing Lucifer the cat in CINDERELLA when Walt Disney saw animator Ward Kimball's cat, a furry calico, and declared, "There's your Lucifer."