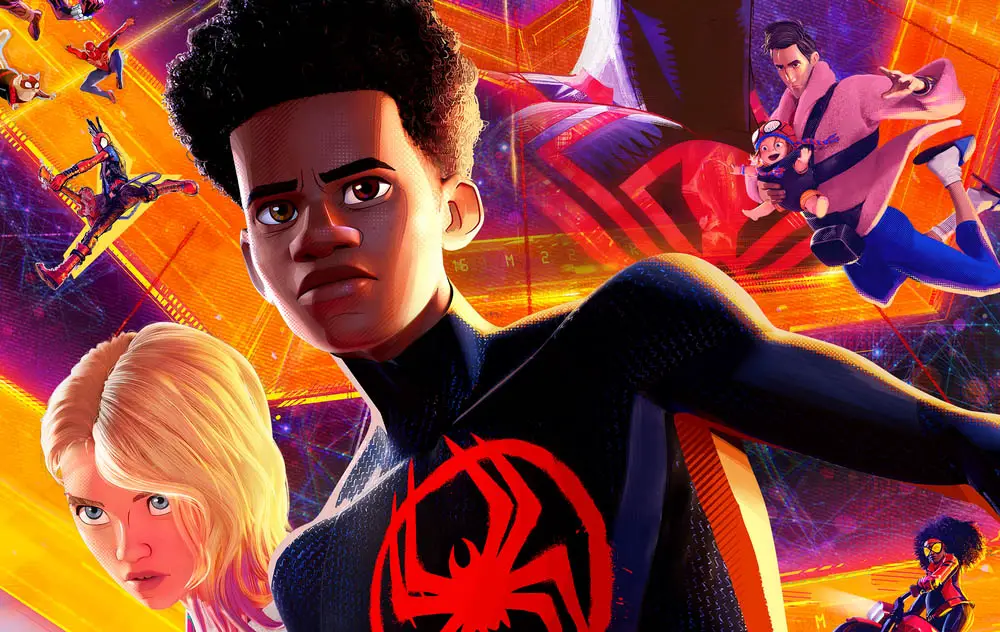 Want to know the release dates for Spider-Man: Across the Spider-Verse on disc and digital? The film will first arrive in Digital formats including 4k UHD with Dolby Vision and Dolby Atmos on August 8th, followed by 4k Blu-ray, 1080p Blu-ray, and DVD on September 5, 2023.
On 4k Blu-ray and in Digital 4k UHD, Spider-Man: Across The Spider-Verse is presented in 2160p at  2.35:1 aspect ratio with Dolby Vision and HDR10 High Dynamic Range specs. The soundtrack is provided in Dolby Atmos / Dolby TrueHD 7.1 channel audio. Subtitles are offered in English, English SDH, French, and Spanish.
Several Blu-ray and 4k Blu-ray disc editions are available including exclusives from Best Buy, Target, and Walmart. See the various editions below.
Bonus Features
Filmmaker Commentary
Obscure Spiders and Easter Eggs
Deleted Scene: Miguel Calling
"I'mma Do My Own Thing" Interdimensional Destiny
Across the Worlds: Designing New Dimensions
Designing Spiders and Spots
Scratches, Score, and The Music of the Multiverse
Escape from Spider-Society
Across the Comics-Verse
Lyric Videos
Creating the Ultimate Spider-Man Movie
Raising a Hero
Your Friendly Neighborhood Spider-Cast
Synopsis: Miles Morales returns for the next chapter of the Oscar-winning Spider-Verse saga, (2018, Best Animated Feature Film), Spider-Man: Across the Spider-Verse. After reuniting with Gwen Stacy, Brooklyn's full-time, friendly neighborhood Spider-Man is catapulted across the Multiverse, where he encounters a team of Spider-People charged with protecting its very existence. But when the heroes clash on how to handle a new threat, Miles finds himself pitted against the other Spiders and must redefine what it means to be a hero so he can save the people he loves most.
4k Blu-ray/Digital 2-Movie Collection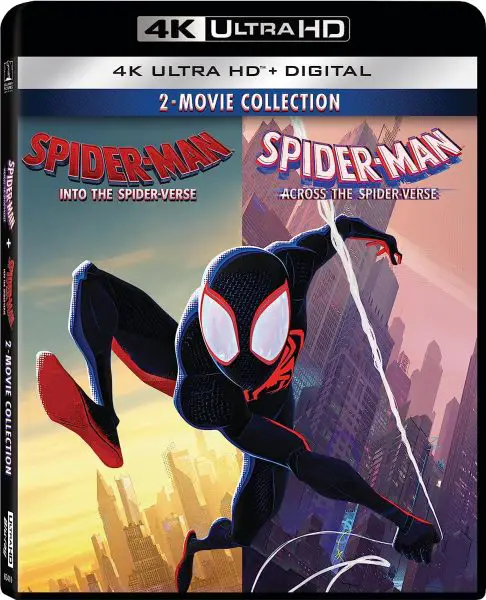 4k Blu-ray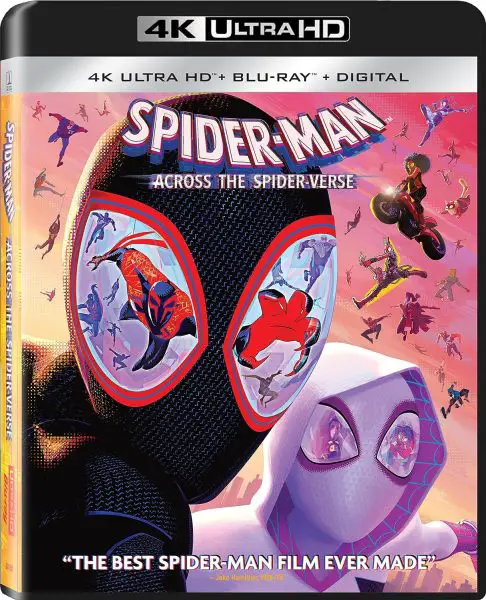 1080p Blu-ray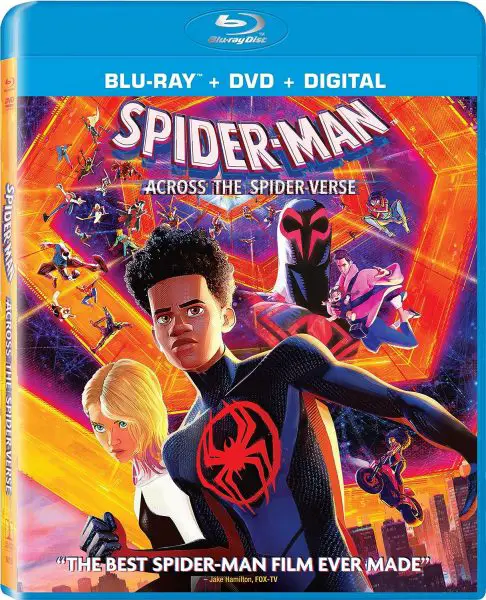 DVD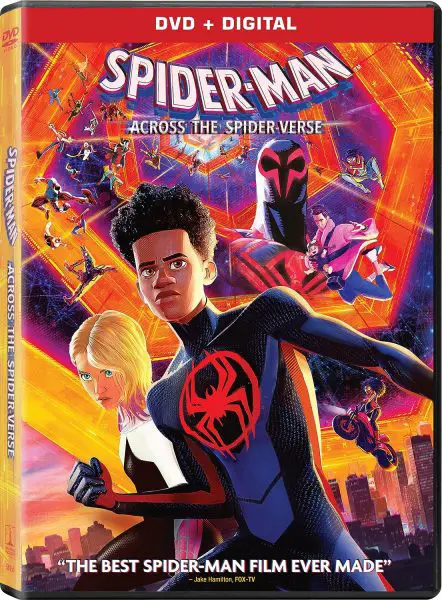 Best Buy SteelBook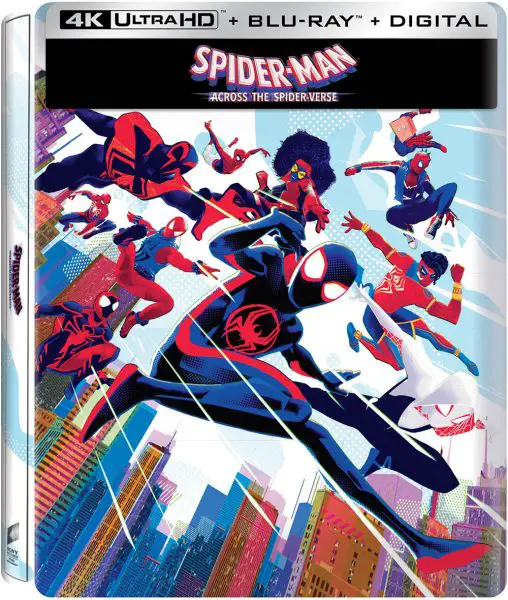 Target Fan Edition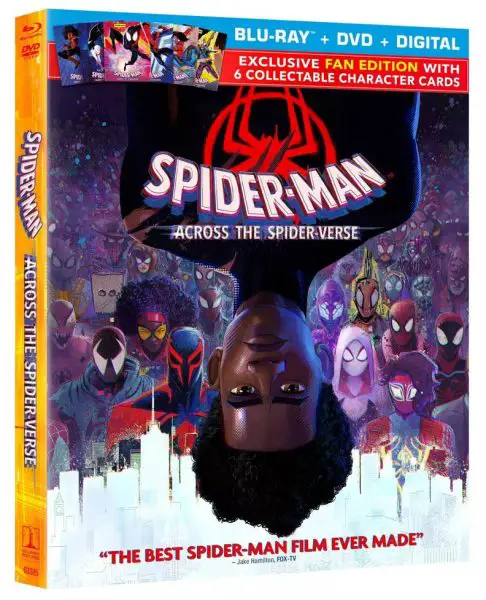 Walmart SteelBook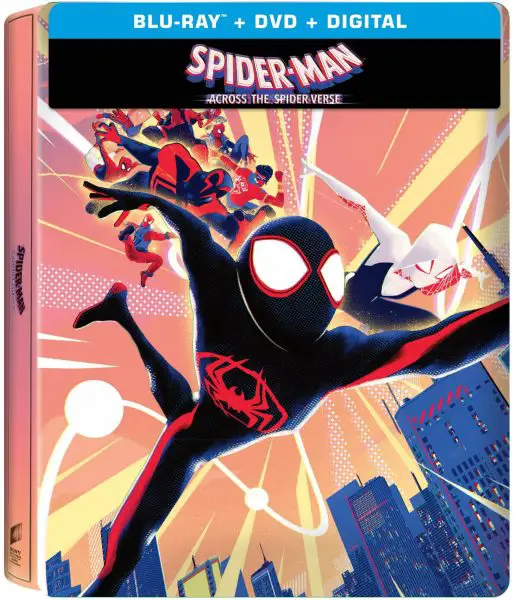 Here's a link to Amazon to see check out the home media options.