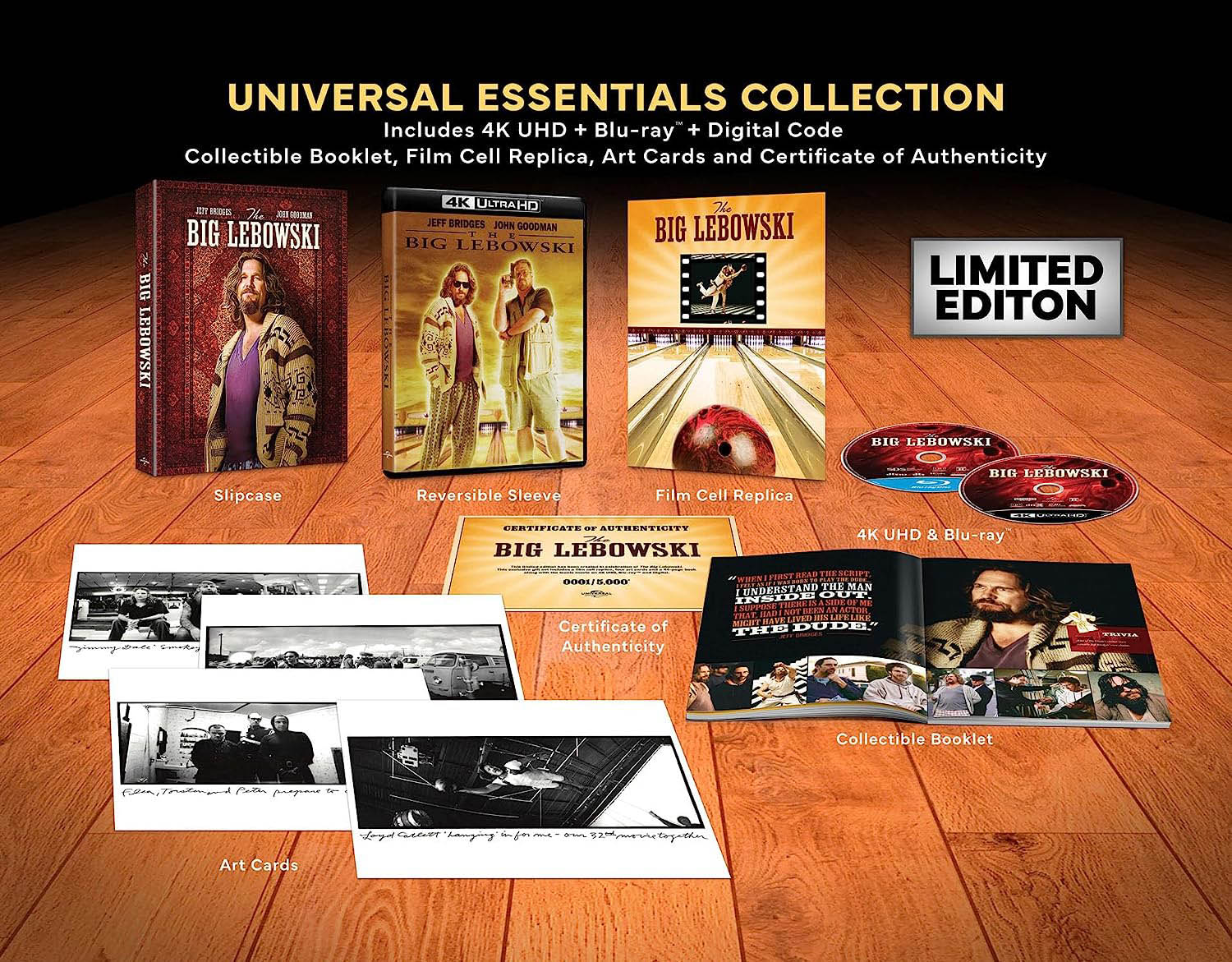 Universal Pictures Home Entertainment will celebrate the 25th Anniversary of The Big Lebowski with this "Universal Essentials Collection" arriving August 1st, 2023.
The 2-disc edition from Universal Pictures Home Entertainment includes a 4k Blu-ray disc, 1080p Blu-ray disc, and Digital Copy, along with collectible movie memorabilia.
Bonus materials include a Certificate of Authenticity, a Collectible Booklet, a Film Cell Replica, and 4 Art Cards. The slipcase houses a plastic disc case with reversible sleeve.
The Big Lebowski "Universal Essentials Collection" 4k Ultra HD Blu-ray/Blu-ray/Digital edition is priced $34.99 US on Amazon.