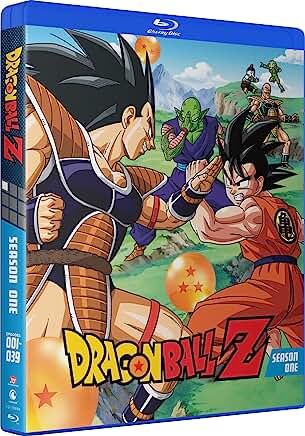 Dragon Ball Z: Seasons 1 – 9 are releasing in single Blu-ray Disc editions on August 1, 2023. Each 4-disc Blu-ray edition from Crunchyroll also includes bonus material from each season.
Episodes of Dragon Ball Z are presented in 1080p (HD) at 16.9 widescreen aspect ratio. The audio is provided in Dolby TrueHD with English Dialogue and Japanese music, as well as the original broadcast version in English 2.0 and original Japanese broadcast in mono. Subtitles are provided in English.
Jump over Amazon to see all seasons of Dragon Ball Z on Blu-ray Disc.