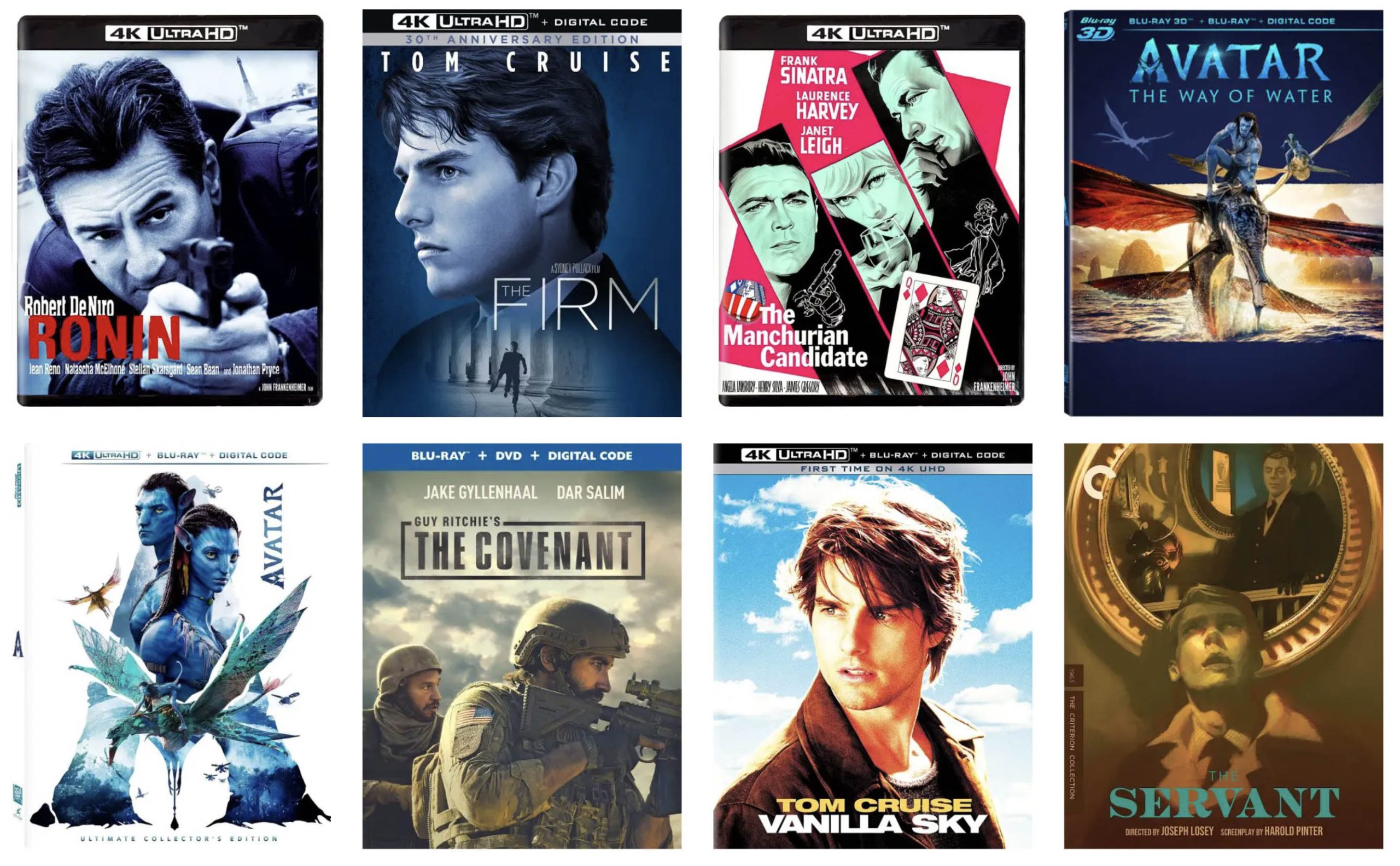 As with every week, there are dozens of new Blu-ray releases along with a good selection of 4k Blu-rays to choose from. Let's take a look at our top picks of titles on Tuesday, June 20th we've been covering and have been waiting anxiously for!
On Ultra HD Blu-ray, James Cameron's Avatar (2009) has finally been upgraded to 4k Blu-ray and arrives in stores simultaneously with Avatar: The Way of Water on both Blu-ray and 4k Blu-ray from 20th Century Studios.
From Paramount Home Media, Vanilla Sky (2001) starring Tom Cruise releases on 4k Blu-ray after the remastered film was packaged in a 1080p edition last year, as well as the first 4k BD release of 90s classic drama The Firm also starring Tom Cruise
And from Kino Lorber, John Frankenheimer's classic political thriller The Manchurian Candidate (1962) starring Frank Sinatra and Ronin (1998) starring Robert De Niro both arrive on 4k Blu-ray.
On 1080p Blu-ray, Guy Ritchie's The Covenant is an excellent war story starring Jake Gyllenhaal and Dar Salim that's releasing on Blu-ray with DVD and Digital Code.
And, The Criterion Collection has a couple of releases on Blu-ray including Medicine for Melancholy (2008) and 60s classic The Servant (1963).
New Blu-ray & 4k Blu-ray Releases, June 20, 2023
4k Blu-ray
Blu-ray Disc
In case you missed it, here are last week's new Blu-ray and 4k Blu-ray releases.