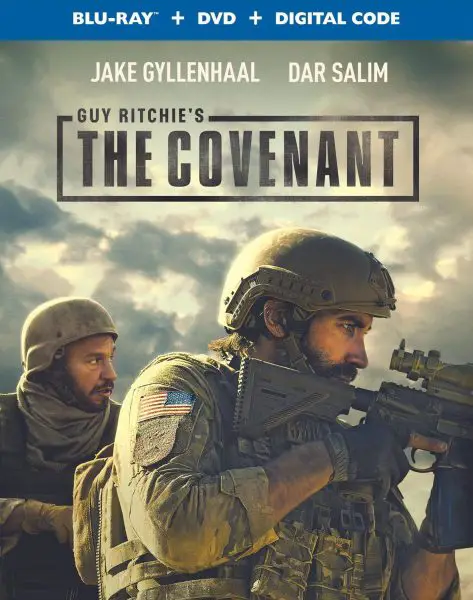 Guy Ritchie's The Covenant, not to be confused with The Covenant (2006) or The Covenant (2017), released to theaters in the US on April 21, 2023. The film will is now available to rent in Digital 4k UHD (May 9), and will arrive on Blu-ray Disc and DVD on June 20, 2023.
The 2-disc Blu-ray combo edition from MGM/SDS includes a DVD and Digital Copy, while the DVD edition only includes the one disc.
It seems the best way to watch The Covenant will be in Digital 4k UHD, as no 4k Ultra HD Blu-ray edition has been announced. We're still waiting to hear about a digital purchase date.
In 4k, The Covenant is presented in 2160p resolution with immersive Dolby Atmos audio. The good thing is the 1080p Blu-ray release also features Atmos audio, even at a lower video resolution. Subtitles are provided in English SDH and Spanish.
No bonus features appear to be included.
The Covenant is priced $22.95 (Blu-ray), $17.95 (DVD), and $19.99 (Digital Rental) on Amazon.