Last time, I brought up 10 classic movies that I'd love to see restored for Ultra HD Blu-ray with hopefully HDR in either Dolby Vision or HDR10. As well as video, an upgraded soundtrack would also be the icing on the cake in either Dolby Atmos or DTS:X. Both object-based audio formats add a new dimension to multi-channel surround sound, with effects that can be directed overhead. With the right video calibration and audio setup, home theater systems can get remarkably close to theatrical presentations. All you need is the popcorn! Here are 10 more titles that will hopefully be released someday to 4k Blu-ray and/or Digital 4k UHD with High Dynamic Range.
Taxi Driver (1976)
Although already available in 4k on iTunes, Martin Scorsese's Taxi Driver would be a must-own on 4k Ultra HD Blu-ray with High Dynamic Range and a remastered soundtrack. There have been quite a few Blu-ray editions of Taxi Driver (even a "Mastered in 4k" edition from Sony), but so far the best presentation of the film in home media formats has been 1080p with the soundtrack in 5.1 DTS-HD Master Audio. Taxi Driver was nominated for a total of 4 Oscars including Best Picture, with some of the most memorable scenes in film history. The movie stars Robert De Niro, Jodie Foster, and Cybill Shepherd. Update: Taxi Driver was released in the Columbia Pictures 4k Ultra HD Collection Vol. 2 on 9/4/21. Read a review.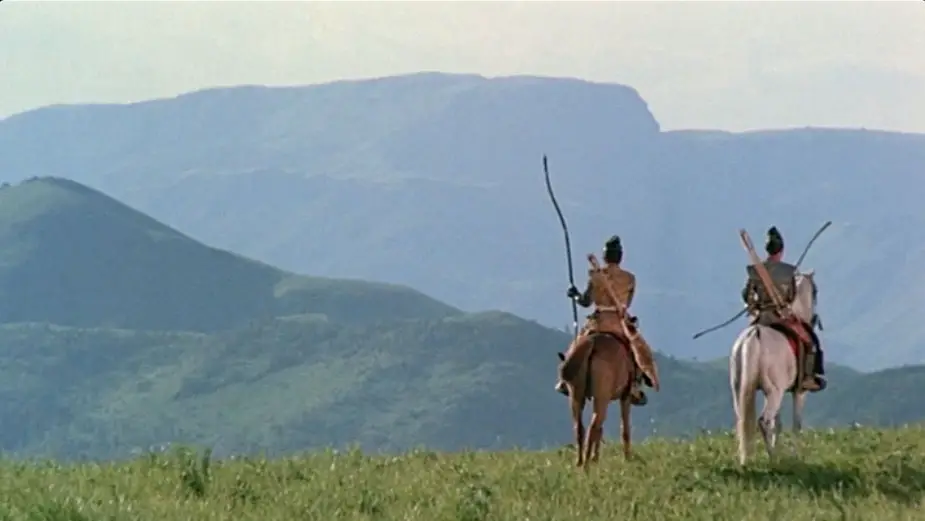 Ran (1985)
Akira Kurosawa's Ran (1985) is a visually striking epic masterpiece that takes you to 16th century Japan where Lord Hidetora (Tatsuya Nakadai) divides his kingdom among his three sons, causing a family feud that leads to wars over territory and status. Inspired by Shakespeare's "King Lear," Ran won an Academy Award for Best Costume Design and was nominated for 3 more Oscars including Best Director, Best Cinematography, and Best Art Direction-Set Decoration. Ran looks impressive on Blu-ray and pretty good in Digital HD, but an Ultra HD edition with HDR would surely be a treat for the eyes. Update: Ran released on 4k Blu-ray in the UK (7/19/2021) and in the US (11/16/2021). Read a review.
Koyaanisqatsi (1983)
Previously released to Blu-ray from Criterion Collection, Koyaanisqatsi, and maybe even the The Qatsi Trilogy, would be promising on 4k Blu-ray. The narration-free documentary about the earth and man's influence may not compare in picture quality to BBC's Life or Earth series, but you've got to remember it was shot 40 years ago — some in 35mm and some in 16mm negative film. Either way though, newly transferred and restored negatives should impress with a new 4k transfer and remaster. The haunting soundtrack from Philip Glass has previously been released in DTS-HD Master Audio 5.1, but an upgrade might not even be necessary for an Ultra HD edition this Francis Ford Coppola production.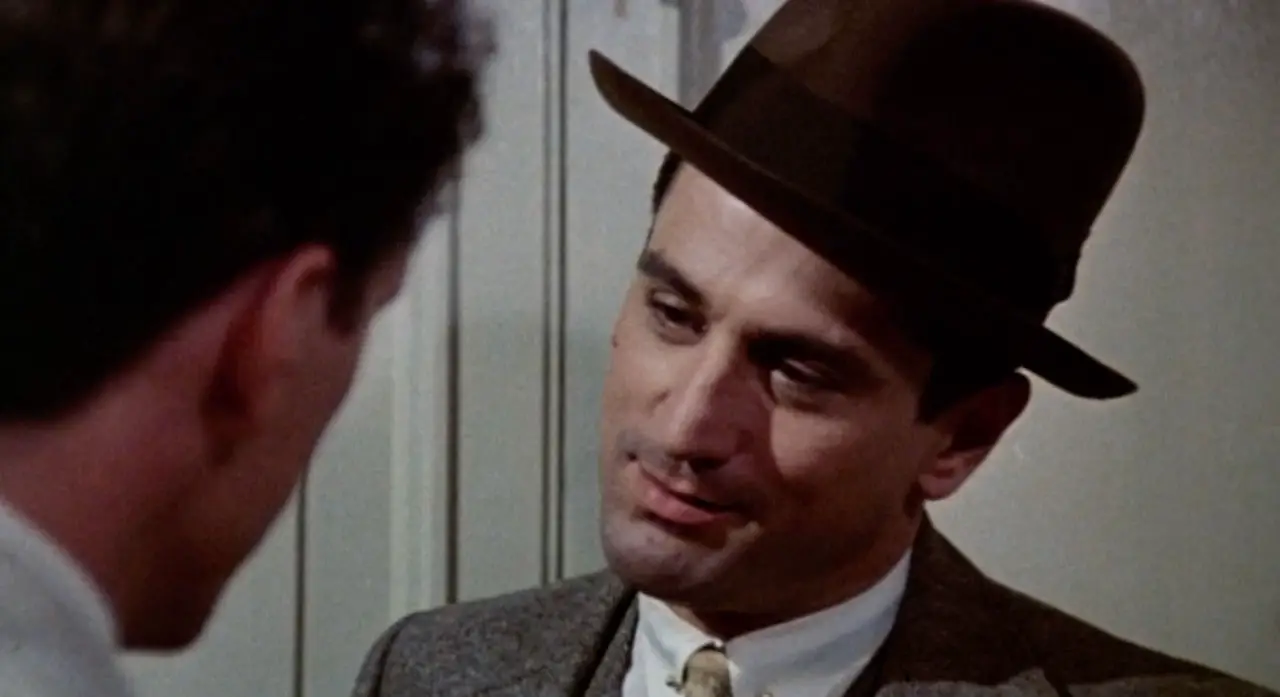 Once Upon a Time in America (1984)
Sergio Leone's Once Upon a Time in America is 3 hours and 49 minutes of pure filmmaking gold from Sergio Leone, also known for classics like A Fistful of Dollars (1964) and The Good, the Bad and the Ugly (1966). Robert De Niro, James Woods, and Elizabeth McGovern are just a few of the famed actors that make up the all-star cast in this film that's ranked #72/250 by IMBD users. There's some beautiful imagery in Once Upon a Time in America from cinematographer Tonino Delli Colli that could be vastly improved with a new negative scan and HDR to expand the range of detail and brightness in shadow areas. The muted color palette, however, is almost a signature look of the film and I would be afraid HDR might bring too much saturation. Sharpness, however, could be improved overall in 4k to take this film to the next level in home viewing.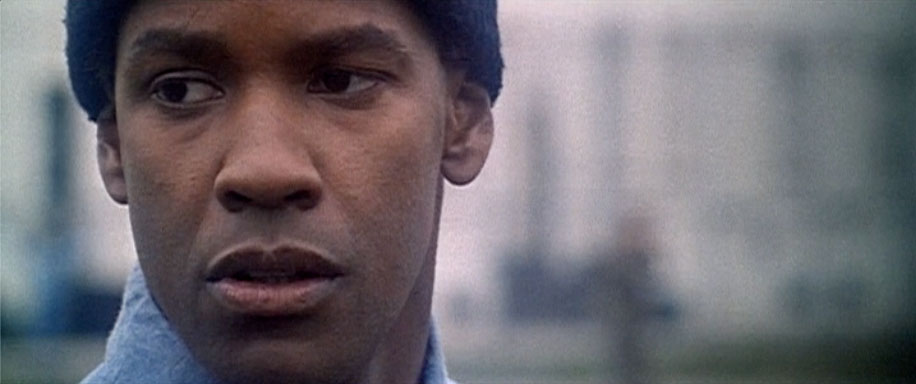 Malcom X (1992)
There is so much gorgeous imagery in Malcolm X that I would love to see the film get a 4k upgrade from new scans of the original 35mm negatives. Think of the ballroom dancing scene, the powerful gathering of followers at the Harlem hospital, and Malcom X's trip to Mecca, to name a few. Add to the cinematography from Ernest R. Dickerson incredible performances by Denzel Washington, Angela Bassett, and Albert Hall, and you've got a timeless film from Spike Lee that was nominated for two Oscars including Best Actor in a Leading Role for Denzel Washington's performance. In home media, we've only been able to get a 1080p version with 5.1 channel audio at best. So, a remastered soundtrack would deliver an even better presentation of the film. Update: The Criterion Collection releases a 3-disc 4k Blu-ray edition of Malcolm X on Nov. 22, 2022. Buy on Amazon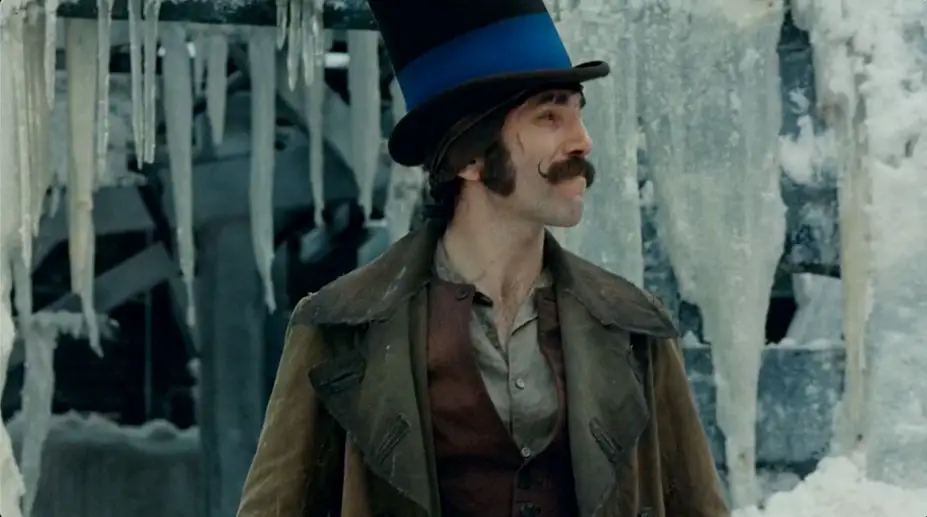 Gangs of New York (2002)
Another Martin Scorsese film, Gangs of New York (2002) is considered a masterpiece of filmmaking and acting with a total of 10 Oscar nominations. (That's no typo, ten, without one win!) Daniel Day-Lewis stars as Bill 'The Butcher' Cutting — a ruthless gang leader who runs the Five Points in New York City. Leonardo DiCaprio was cast as the young Amsterdam Vallon looking to avenge his father's death. Gangs of New York has seen a few different Blu-ray releases, but so far is not available in 4k on either disc or digital. A remastered 4k edition would be wonderful, but perhaps we'll have to wait until the film's 20-year anniversary in 2022?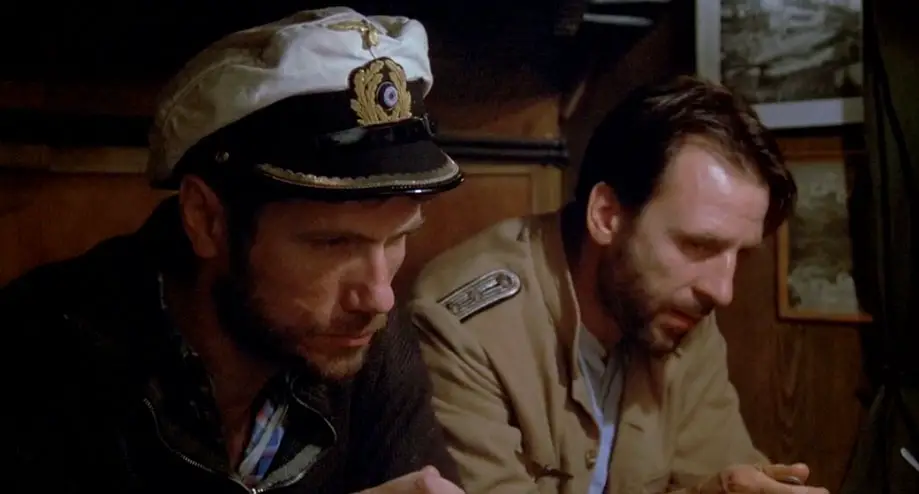 Das Boot (1981)
Submarine films don't get much better than Wolfgang Petersen's Das Boot. The German film was nominated for 6 Oscars including Best Film, Best Sound, and Best Cinematography from the eye of Jost Vacano. Das Boot would be no doubt be incredible in 4k with HDR, and an upgraded soundtrack from the previous 5.1 channel mix would be outstanding. There's a Director's Cut of Das Boot that was released in 1997, so hopefully any possible 4k upgrade would be the longer, 208-minute version.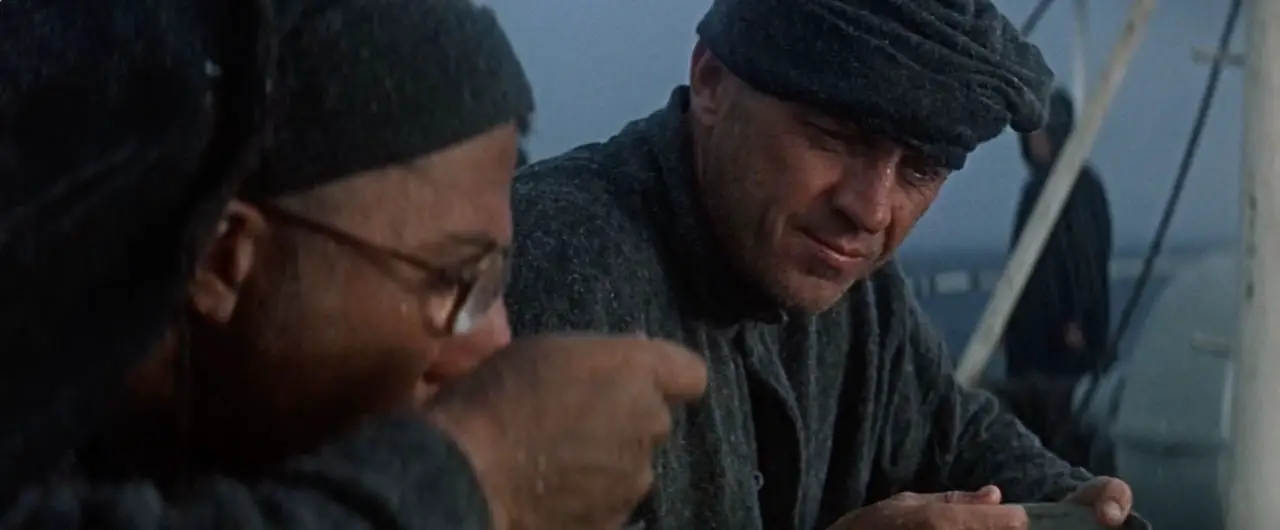 Papillon (1973)
We need to see Louis Dega's rotting teeth in 4k, don't we? Franklin J. Schaffner's Papillon (please, not the 2018 version!) is a film for the ages starring Steve McQueen and Dustin Hoffman. Schaffner, who also directed Planet of the Apes (1968) and Patton (1970) delivered an epic tale that helped set the stage for later prison break movies like Escape from Alcatraz (1979) and The Shawshank Redemption (1994). The film was only nominated for one Oscar (Best Music, Original Dramatic Score – Jerry Goldsmith) but man, you've got to recognize the superb acting and scriptwriting in Papillon. It's one of those films you can't turn off if you happen to catch it on broadcast TV.
Lawrence of Arabia (1962)
Lawrence of Arabia was restored in 4k and printed to 1080p Blu-ray for its 50th anniversary in 2012, and later released to Digital 4k. But can you imagine the film with HDR? And, considering this epic masterpiece was shot on 65mm there's plenty of room for a high megapixel scan. Apparently, there is a 4k Blu-ray edition in the works (listed on the Czech website Filmarena) that may hit stores in 2020. But so far, a date has not been confirmed. You can already get Lawrence of Arabia in 4k UHD from retailers like Amazon Prime Video, Apple TV, and FandangoNow, but neither include HDR or soundtracks beyond a 5.1 mix. An Ultra HD Blu-ray edition of Lawrence of Arabia with High Dynamic Range would be one title to pre-order in advance. Update: This film has been upgraded to 4k and boxed in the Columbia Classics 4k Ultra HD Vol. 1 (6/16/2020) and as a single 4k Blu-ray edition (6/7/2022). Read a review.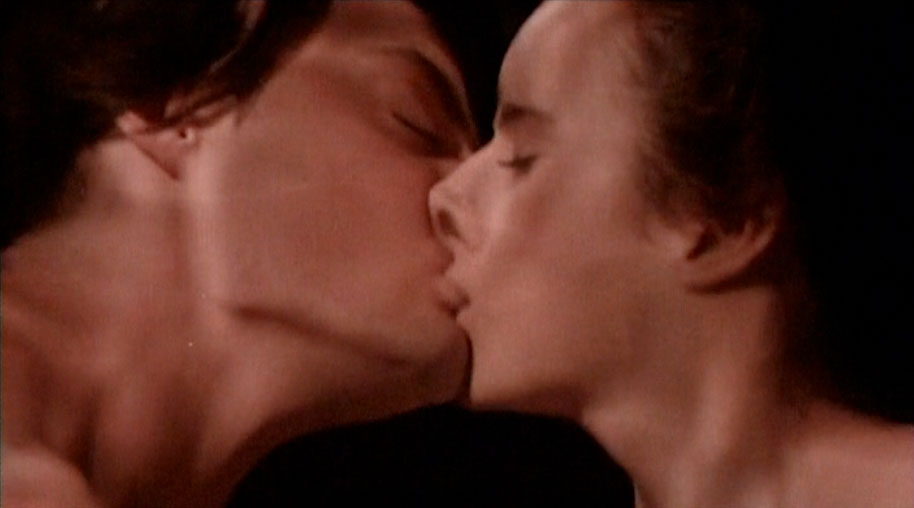 Dune (1984)
Denis Villeneuve has taken on the reboot of Dune expected end of 2020, so maybe a re-release of the 1984 film by David Lynch to Ultra HD Blu-ray is already headed our way. The Oscar-nominated movie from Lynch, who also wrote the screenplay based on the sci-fi novel by Frank Herbert, is a quirky adaptation that lures you into Herbert's strange world and leaves you wanting more. Fans of the novels and movie would no doubt want to see the extended version of the film restored from its original 35mm negatives, if it ever does get restored and rescanned. HDR could certainly add to the movie's already rich color palette and gorgeous cinematography from 2x Oscar-winner Freddie Francis. Update: Dune (1984) released in several 4k Blu-ray editions starting late August, 2021 coinciding with the re-release of Dune (2021) in theaters and streaming on HBO Max.
How about you? Are there any movies you've been hoping to get a 4k upgrade? Let us know in the comments below. And, be sure to check out our list of Ultra HD Blu-ray discs for reference to all existing and confirmed future releases.