This year alone we counted over 150 new movies available on Ultra HD Blu-ray, in addition to the over 100 titles released in 2016. 4K TVs are becoming the standard now, and Ultra HD Blu-ray players are priced much lower than when they were first introduced. The combination of a 4K TV and 4K disc player is a substantial upgrade to the conventional 1080p resolution introduced 10 years ago.
Not only do Ultra HD Blu-ray Discs bring four-times the resolution of standard Blu-ray, most also feature HDR (High Dynamic Range) for expanded color depth up to 10-bits (exceeding the 8-bit Blu-ray capacity) which adds more contrast, color and detail in light and dark areas.
Ultra HD Blu-ray Discs typically include advanced sound formats such as Dolby Atmos and DTS:X, so with the right audio system viewers can be immersed in soundtracks that may even expand to overhead audio effects. But even if your audio system does not support the formats, the soundtracks will automatically downgrade to the closest format supported.
But for those of you who don't follow the latest disc releases every Tuesday here are some highlights from the last few months of Ultra HD Blu-ray titles that can be found at Amazon, Best Buy, Target and other retail stores. Most of these combo editions include both 2160p and 1080p Blu-ray Discs, so if you haven't quite purchased that new 4K Blu-ray player or 4K TV it's not a bad thing to plan for the future.
Here are some highlights from the most recent Ultra HD Blu-ray Discs as we close out the year 2017. Click on the titles to get more details about each release.
Action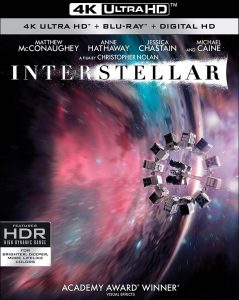 There always seem to be more action films released to Ultra HD Blu-ray rather than other genres such as romances, documentaries and comedies. Among the latest 4k disc releases are movies such as Kingsman: The Golden Circle, American Assassin, The Hitman's Bodyguard, Atomic Blonde, War for the Planet of the Apes, Spider-Man: Homecoming, and Baby Driver, the first four Transformers-franchise films, and several Christopher Nolan films including The Dark Knight Trilogy films, Dunkirk, and Inception.
Sci-Fi
Often grouped with the action film genre, but separated here for the sake of simplicity, science fiction films are also among the most popular 4k releases likely in part to exquisite cinematography, digital effects, and immersive sound tracks. New titles include Valerian and the City of a Thousand Planets, Terminator 2: Judgement Day, Serenity, and Interstellar are available on 4k Ultra HD Blu-ray.
We should also mention the first season of HBO's Westworld is available in a nicely-packaged 4k Blu-ray limited edition, as well as Stranger Things: Season 1 which can be purchased in special VHS-style packaging.
Fantasy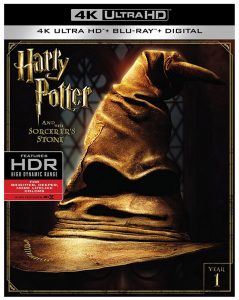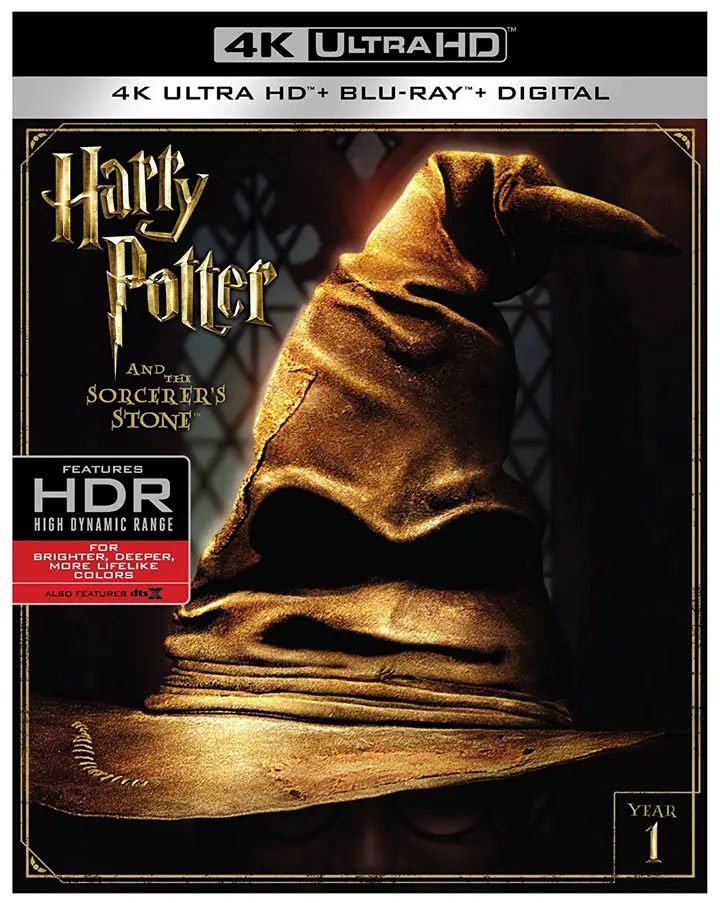 Fantasy films can also blur with other genres, but we wanted to mention Jumanji (1995) was released in 4k, Steven King's The Dark Tower, as well as the first four Harry Potter films (Harry Potter and the Sorcerer's Stone, Harry Potter and the Chamber of Secrets, Harry Potter and the Goblet of Fire, and Harry Potter and the Prisoner of Azkaban) and an 8-Disc Harry Potter Collection with all franchise titles.
Drama
In the drama genre you'll find several new titles that look great on Ultra HD Blu-ray. Apollo 13, A Few Good Men, The Bridge on the River Kwai, and Bram Stoker's Dracula and 3-time Oscar-winner Moonlight from director Barry Jenkins are all available in 4k on disc.
Comedy
There are a few comedy films we want to suggest that are available on 4k Blu-ray that include Kick-Ass, Warm Bodies (a comedy/horror/romance film) and Logan Lucky.
Kids
Young kids might not yet appreciate the improved quality of a 4k image, but adults might want to check how sharp an animated film can look in 4k. Despicable Me 3, Dr. Seuss' How the Grinch Stole Christmas, several Charlie Brown/Peanuts holiday titles, The Emoji Movie, and Cars 3 are all available on Ultra HD Blu-ray.
See our full list of Ultra HD Blu-ray titles below.