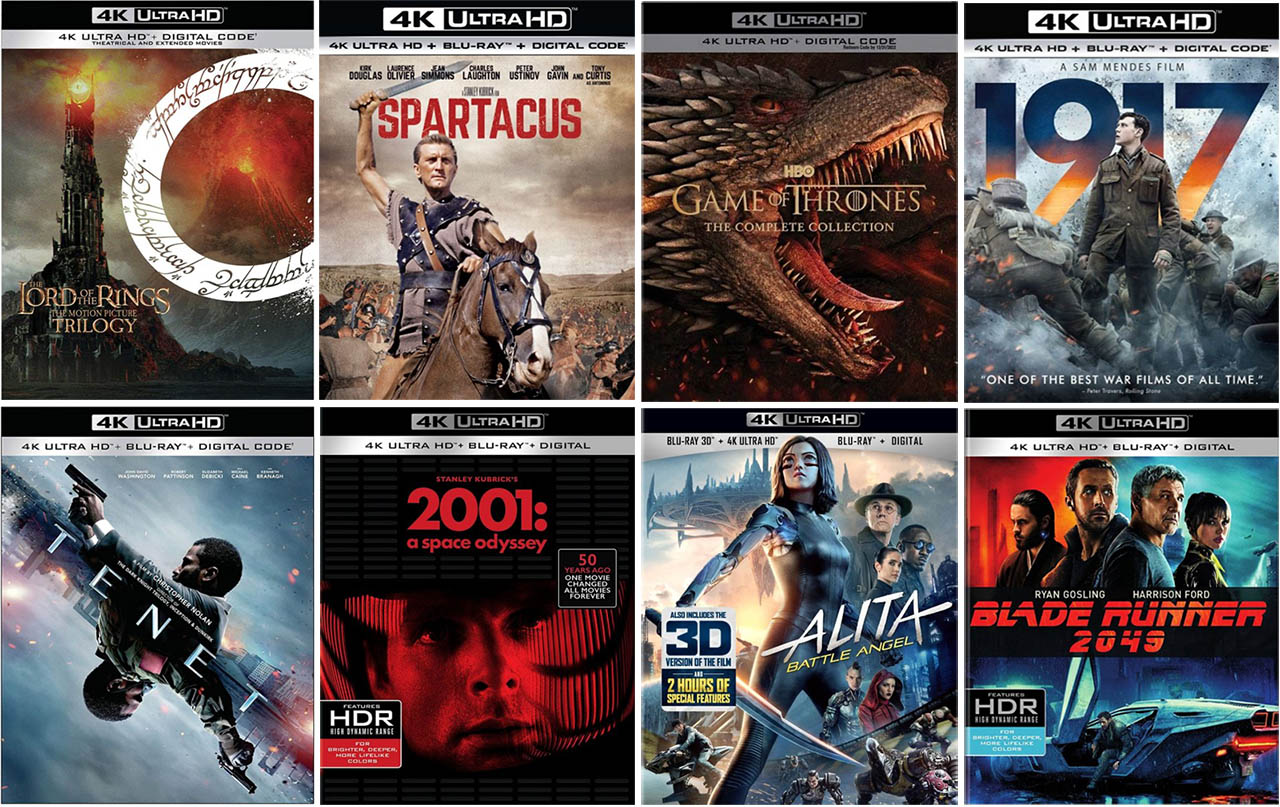 There are hundreds of 4k Blu-rays to choose from, but which ones provide the best home theater experience? We've taken a bold step to select our Top 100, knowing some of you may disagree with the selections and wonder why your favorite title isn't included.
What we can tell you is that our top selections are based on these 5 criteria:
Movie Quality (Oscar-winners/nominees, etc.)
4k Ultra HD/HDR video quality
Audio Quality/Soundtrack
Bonus Material (including extras, packaging, presentation, etc.)
and that immeasurable "Wow" factor that is hard to put in words
Please note these titles are listed in alphabetical order and not in order of ranking. This page is a work in construction so please check back soon for updates. And, feel free to comment below if we're missing any of your favorite 4k discs!
The Best 4k Blu-ray Movies of All Time (1-25)
1917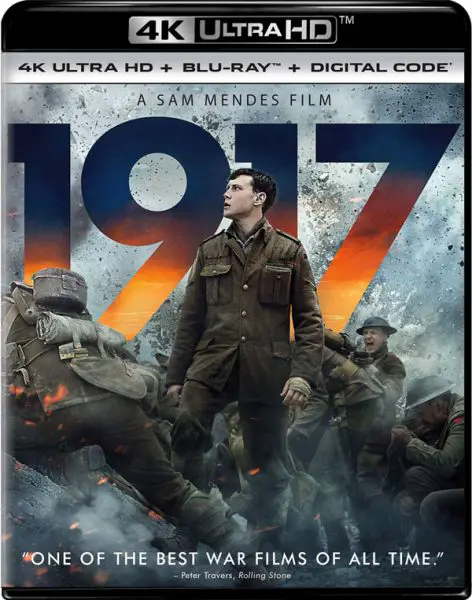 Known for its groundbreaking seamless shot that won Roger Deakins an Oscar for cinematography, 1917 is also an earthy-looking sharp-as-hell war film with a Dolby Atmos soundtrack that provides a quality home audio experience. Ranked in our Top 10 4k Blu-rays of 2020.
2001: A Space Odyssey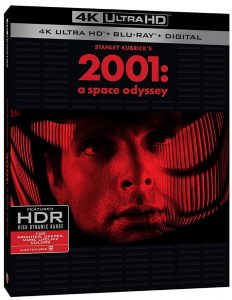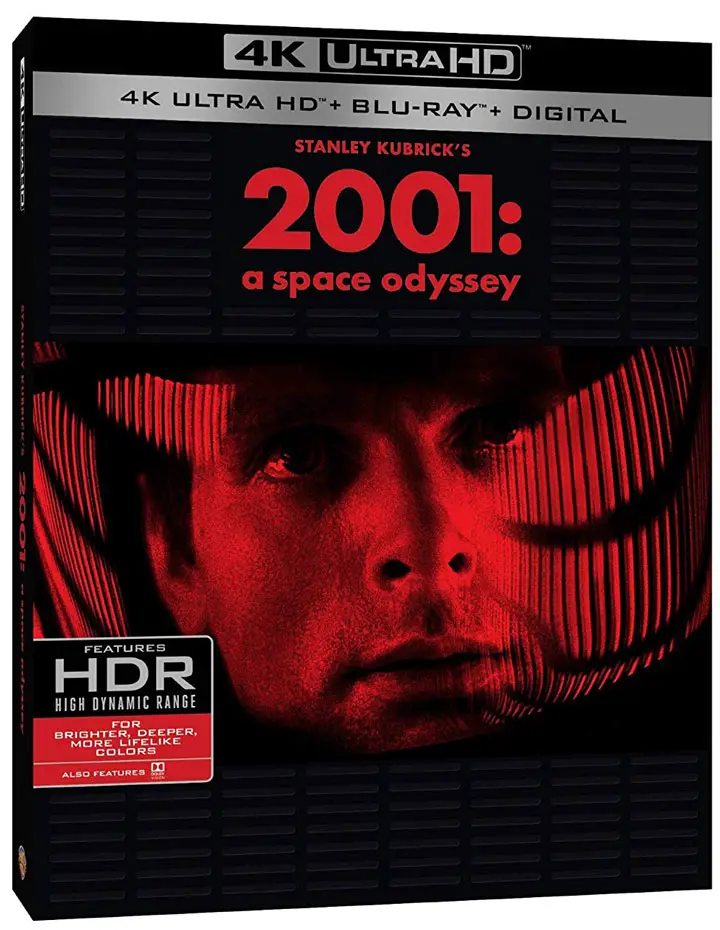 It doesn't get much better than 2001: A Space Odyssey on 4k Blu-ray. This movie from the late 60s was meticulously restored and is a perfect example of how good an older film can look on Ultra HD Blu-ray. With rich black levels, HDR10, and a DTS-HD Master Audio 5.1 soundtrack this film is a must-have for your home theater library.
Alien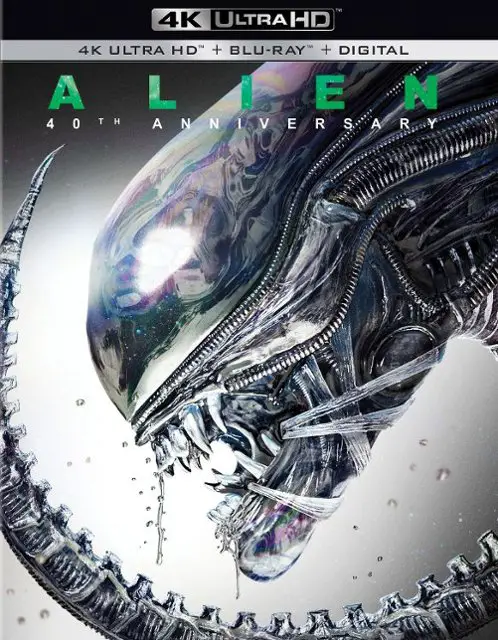 Alien is one of the pre-eminent sci-fi horror films of its time that inspired a whole generation of moviemakers in the genre. Remastered from the original film negatives, Ridley Scott's dark thriller looks like a new film in 4k resolution with HDR. (Listed in The 10 Best 4k Blu-rays of 2019.) Read Review
Alita: Battle Angel
Alita: Battle Angel is a fun movie in any resolution, but on 4k Blu-ray with Dolby Vision and HDR10+ provides a great home theater experience with super-sharp resolution and superb color depth. The 4k Blu-ray also features Dolby Atmos, and some editions even include a 3D Blu-ray Disc. (Listed in The 10 Best 4k Blu-rays of 2019.)
Apocalypse Now
Francis Ford Coppola's Apocalypse Now (ranked among the best war movies of all time) was rescanned and restored for Ultra HD Blu-ray during an 11-month, 2,700 hour period. The audio was also remixed for Dolby Atmos, making this home media release a true home theater experience. (Listed in The 10 Best 4k Blu-rays of 2019.)
Avengers: Endgame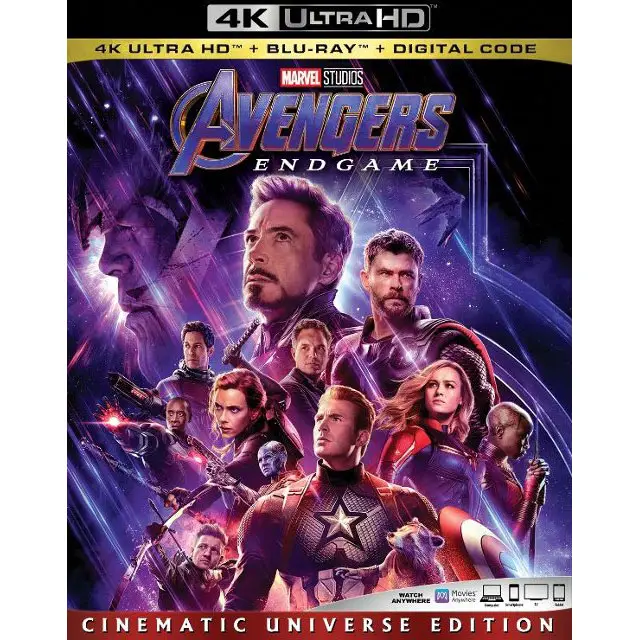 We had to pick at least one of the Avengers installments, so why not the finale? Avengers: Endgame on 4k Blu-ray provides a theater-like experience with HDR10 and Dolby Atmos audio providing some memorable immersive moments in 7-channel surround sound. (Listed in The 10 Best 4k Blu-rays of 2019.)
Black Panther
With an Oscar-winning original music score by Ludwig Göransson paired with songs from artists like Kendrick Lamar and Travis Scott, Black Panther sounds incredible in Dolby Atmos/TrueHD 7.1 channel audio. The visuals are equally impressive in 4k resolution with Dolby Vision HDR that brings out all the color details in the Oscar-winning production and costume design.
Blade Runner 2049
Ridley Scott's sequel to Blade Runner (1982), Blade Runner 2049 (2017) is not only a visual masterpiece but an audio work of art as well. There are deep low-frequency moments in this film that your subwoofers will love as well as immersive effects that put you right in the film. This movie was ranked in our list of Top 10 4k Blu-rays of 2018.
Blade Runner: The Final Cut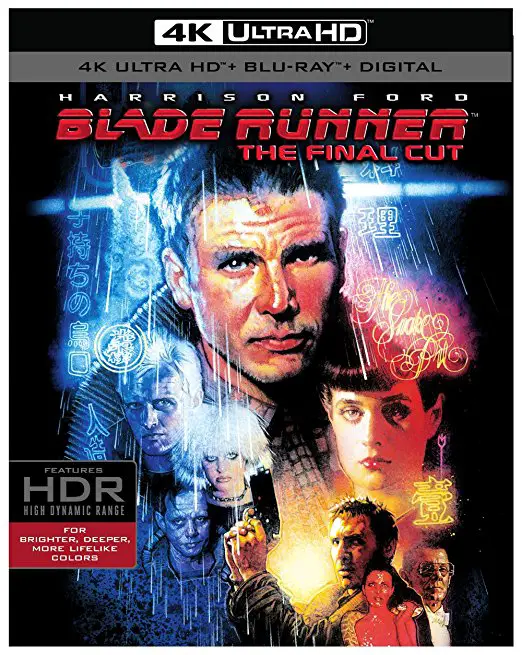 Ridley Scott's Blade Runner (1982) has become an icon of dystopian filmmaking with its futuristic setting of Los Angeles. In 4k with HDR, you can appreciate the detail in sets, lighting, and cinematography that was ahead of its time. The UHD BD edition also features Dolby Atmos so the sound design and composition by Vangelis are better than ever on 4k Blu-ray.
Braveheart (1995)
A winner of 5 Academy Awards including Best Picture, Braveheart (1995) starring Mel Gibson will always be a classic, and what better way to experience this film than on 4k Blu-ray Disc. The visuals are spectacular in 4k/HDR backed by a Dolby Atmos soundtrack.
Dune (2021)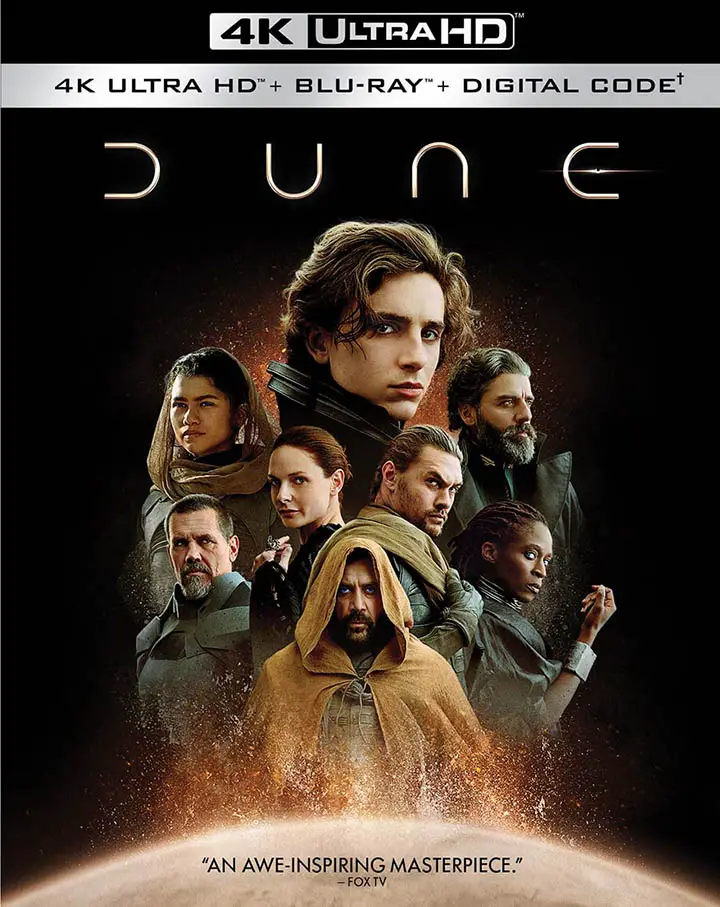 Denis Villeneuve's Dune on 4k Blu-ray sets a standard by which other movies should go by. The incredible set and costume design, outstanding music score from Hans Zimmer, and beautiful cinematography by Greig Fraser make this the perfect home theater experience especially for fans of the genre. Read Review
Glory (1989)
Based on historical records, Glory starring Matthew Broderick, Morgan Freeman, and Denzel Washington is one film that everyone should see. Restored beautifully from both video and audio sources, we ranked Glory the top 4k Blu-ray the best of the year and hope you add it to your home theater collection.
Jaws
Directed by Steven Spielberg in what became his signature film for years, Jaws (1975) on 4k Blu-ray is as fresh as it was 45 years ago. The negatives were painstakingly restored and soundtrack remixed to provide a home theater experience that is second to none. Jaws is a must-have for any home theater enthusiast. (Ranked in our Top 10 4k Blu-rays of 2020.) Read Review
Lawrence of Arabia (1962)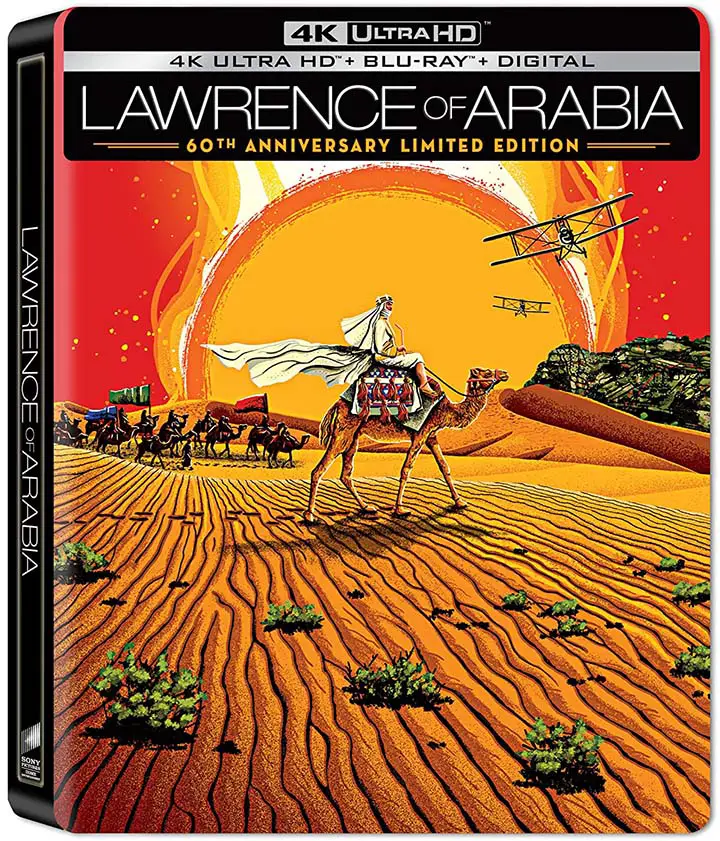 One of the greatest films of all time is also one of the best 4k Blu-rays of all time. This 7-time Oscar-winner was flawlessly restored to create a new digital intermediate that brings new life to the 60-year-old film. Lawrence of Arabia was originally only offered in the Columbia Classics Vol. 1 4k Ultra HD Collection (at least in North America) but on June 7, 2022 was released in its own Limited Edition 4-Disc 4k Blu-ray SteelBook. The film is ranked in our Top 10 4k Blu-rays of 2020 for its incredible restoration. Read Review
No Time To Die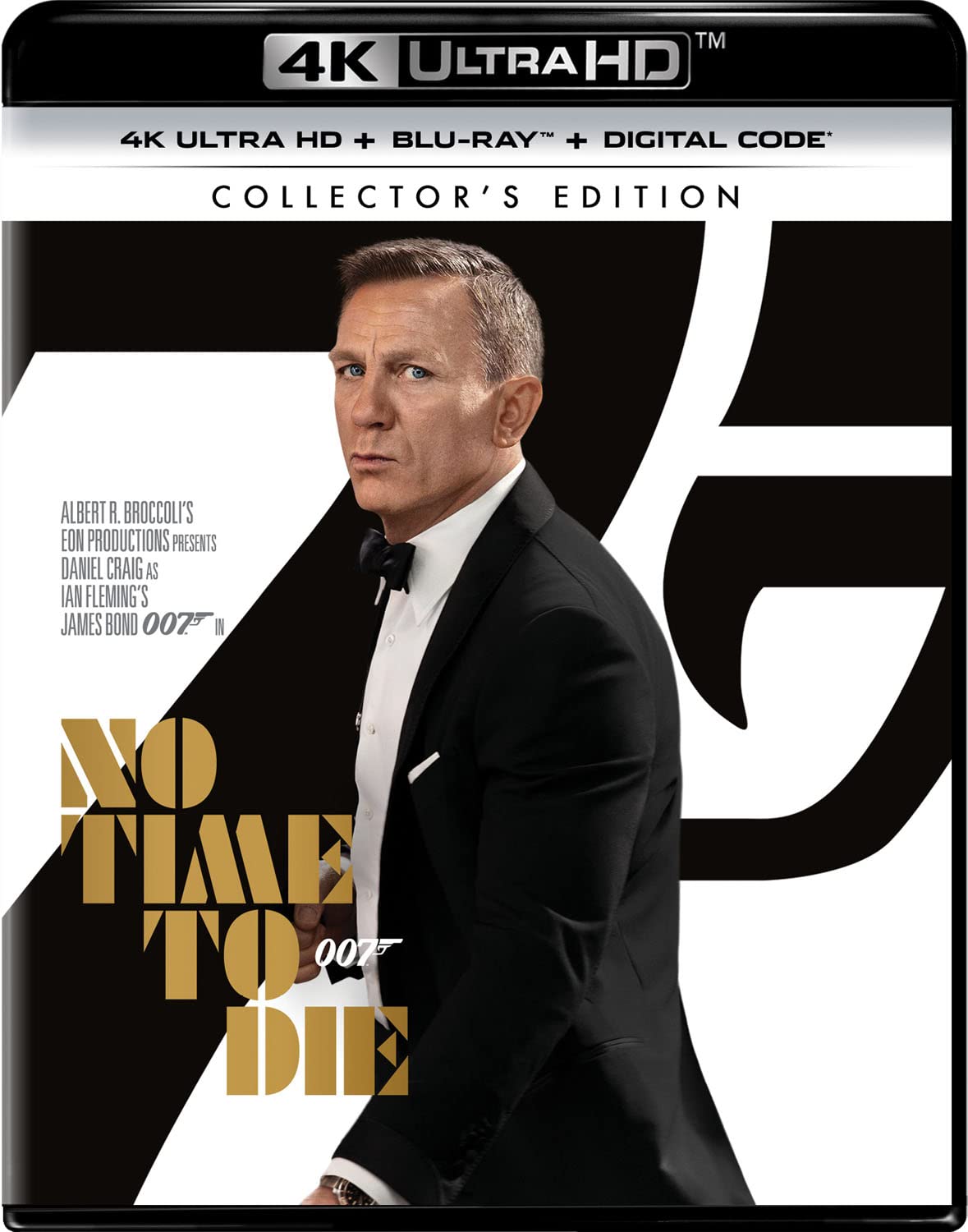 There are so many things to love about Daniel Craig's last James Bond film No Time To Die, but everything starts with an incredible production that carries through to the home media experience on 4k Blu-ray. The sharpness, color palette, and audio should be reference quality for anyone's home theater setup. No Time To Die was ranked #1 in our Top 10 4k Blu-rays of 2021 for a reason. Read Review
Prometheus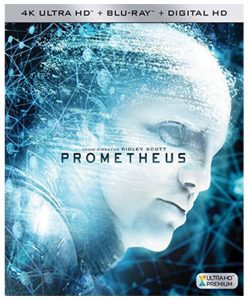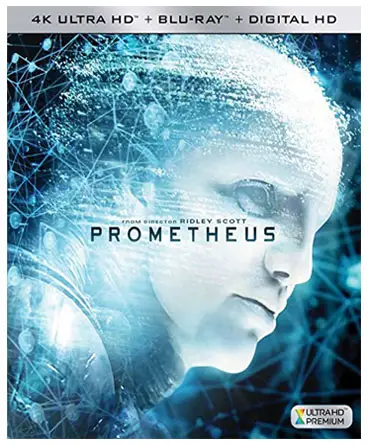 Not all Alien fans consider Prometheus or Alien: Covenant as good as the classics, but we're here to tell you the home theater experience from both of these films is unforgettable. With incredibly sharp images, deep color with HDR, and a great soundtrack with some excellent low-frequency audio, Prometheus makes it in our Best of All Time.
Saving Private Ryan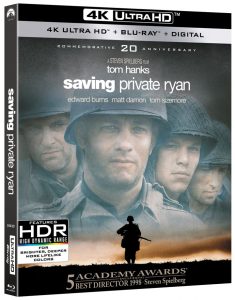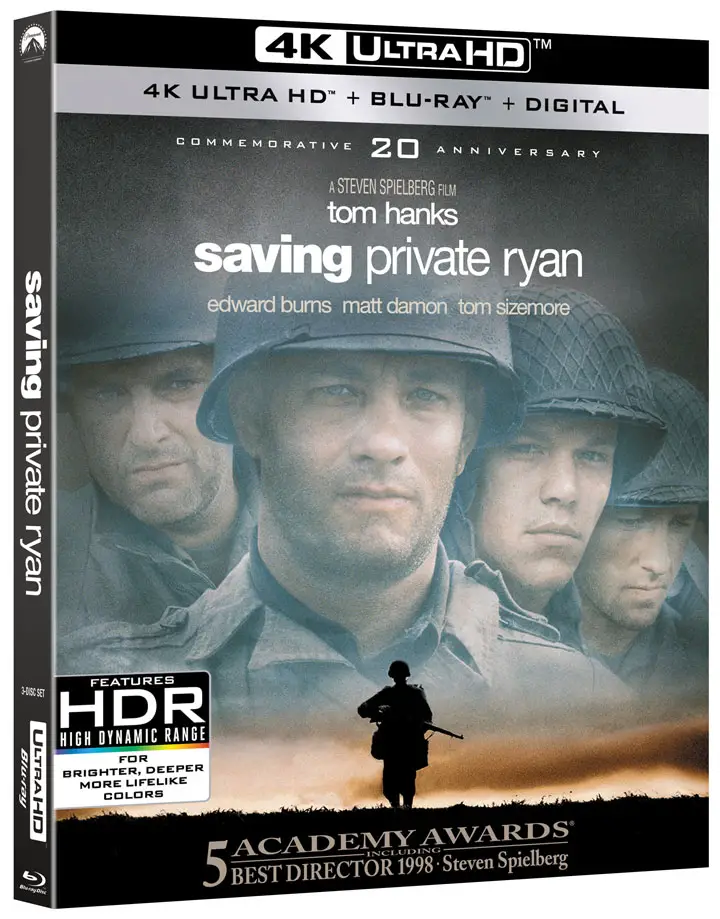 Most critics would rank Saving Private Ryan among the top ten war movies of all time, but it could be the most realistic in terms of viewer immersion. Steven Spielberg's classic starring Tom Hanks (definitely one of his most memorable roles, right up there with Forrest Gump and Big) looks incredible in 4k and sounds great with a Dolby Atmos soundtrack.
Spartacus (1960)
Love this restoration of Spartacus (1960) directed by Stanley Kubrick. The original 70mm negatives were scanned in 6k and color corrected in 4k for this Ultra HD Blu-ray release from Universal. The colors render beautifully in HDR and there are lots of details never seen before given the increased 10-bit depth. It's a must-have for home theater and film enthusiasts alike that is ranked in our Top 10 4k Blu-rays of 2020. Read Review
Spider-Man: Into the Spider-Verse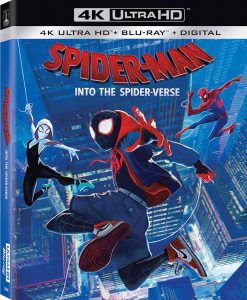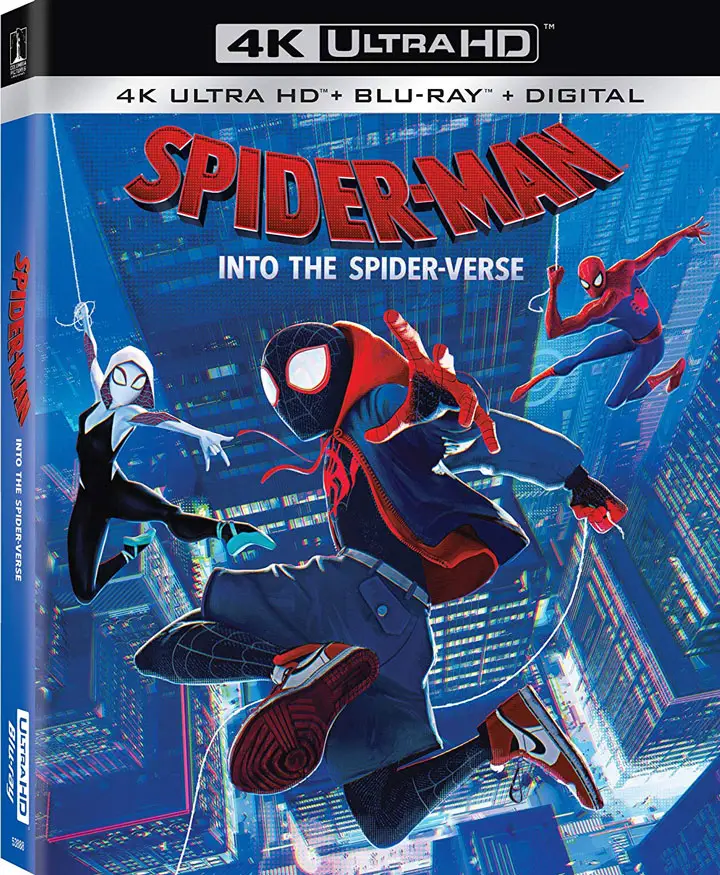 The animated Spider-Man films are some of the best in the franchise. With great screenplays, fantastic soundtracks (including licensed music from popular artists), and top-notch animation Spider-Man: Into the Spider-Verse is not only cutting edge home theater content but a lot of fun to watch!
Star Wars: Episode IV – A New Hope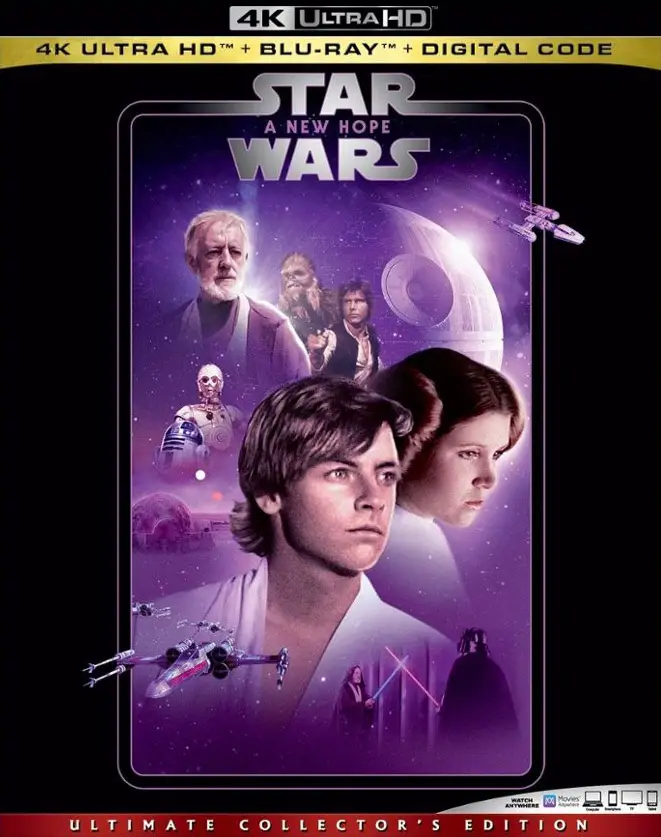 If you can only buy one Star Wars movie in 4k it's got to come down to 'A New Hope' or 'Empire Strikes Back.' 'A New Hope' started the phenomenon that is Star Wars, and the first film in 4k looks absolutely gorgeous. The soundtrack also from John Williams provides a theatrical experience in Dolby Atmos/TrueHD 7.1 channel surround sound. Ranked in our Top 10 4k Blu-rays of 2020.
Tenet (2020)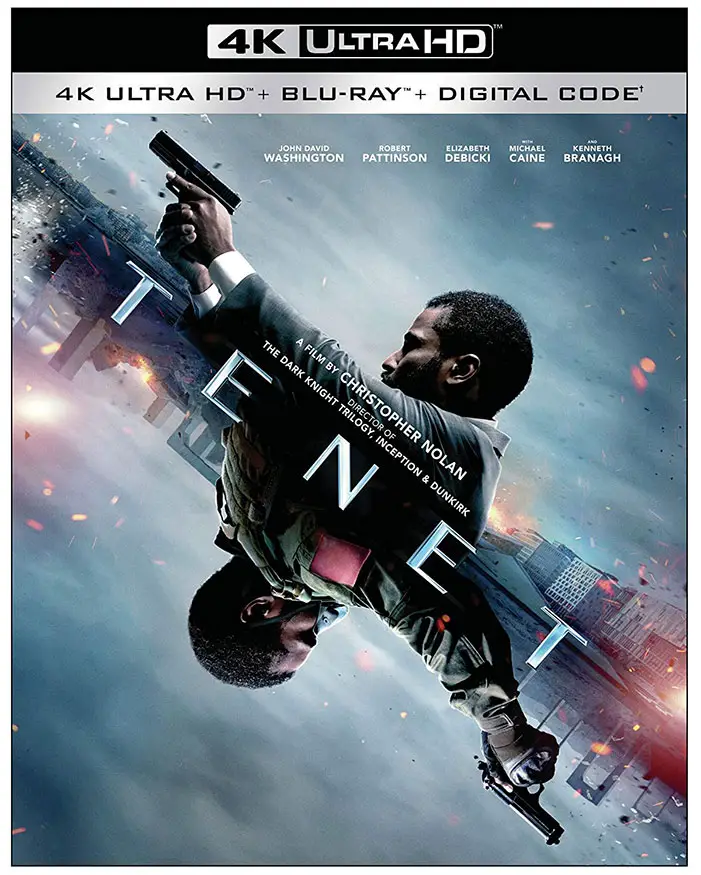 We ranked Tenet one of the best 4k releases in 2020 and here's why. Christopher Nolan's cinematic aesthetic is transferred nicely to 4k Blu-ray, with rich black levels and a gorgeous color palette that are like a fine wine on an HDR TV. This film does not give you Atmos (Nolan prefers more of a frontal audio assault) but the soundtrack is just one of the best from Ludwig Göransson. Read Review
The Batman (2022)
Not only a great-looking and sounding film on 4k Blu-ray, Matt Reeves' The Batman is just a great movie overall. Delve into this thriller that harkens back to Detective Comics and the history of Batman in a way that has never been done before. The Batman on 4k Blu-ray Disc delivers sharp imagery and a rich palette of color via HDR that looks great in a home theater setting. The audio is equally as immersive with dynamic surround sound that impresses. Read Review
The Lord of the Rings Trilogy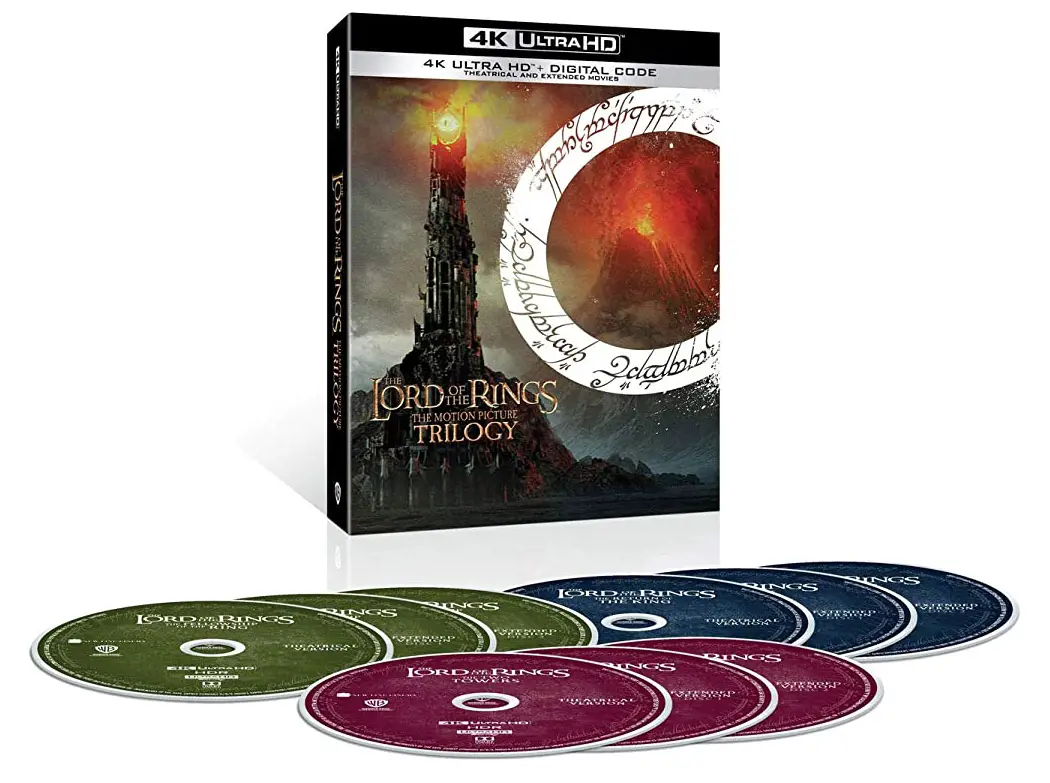 Peter Jackson's The Lord of the Rings films were released in 4k together in a boxed set (also in the Ultimate Collector's Edition) and you cannot find a better home theater experience. Watch the Extended Editions (or the Theatrical cuts if you're short of time) and you may find yourself binge-watching the entire trilogy because of how good these films look and sound. The trilogy is raanked in our Top 10 4k Blu-rays of 2020 (because you can't separate them!). Read Review
The Revenant
When a movie this good in theaters can be owned in 4k,  it's a must-have for a home theater collection. The Revenant starring Leonardo DiCaprio and Tom Hardy provides a truly immersive experience even at home with gripping audio, striking visuals, and incredible acting from an all-star cast.
The Shining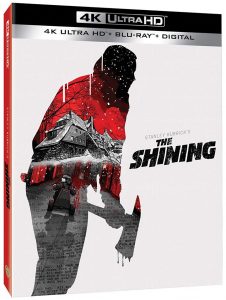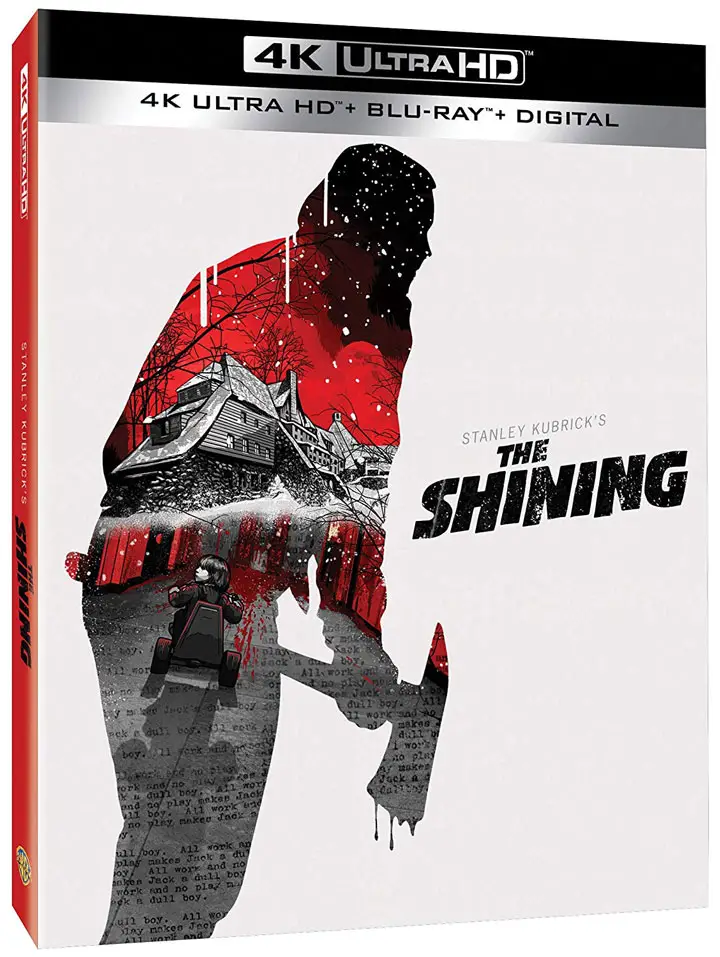 Stanley Kubrick's masterpiece The Shining (1980) has never looked so good after a new 4k restoration from the original 35mm negatives and print to 4k Blu-ray Disc. Exceptional color, detail, and sound give the 40-year-old film new life. We ranked The Shining on 4k Blu-ray one of the Best of 2019 with good reason.
Zack Snyder's Justice League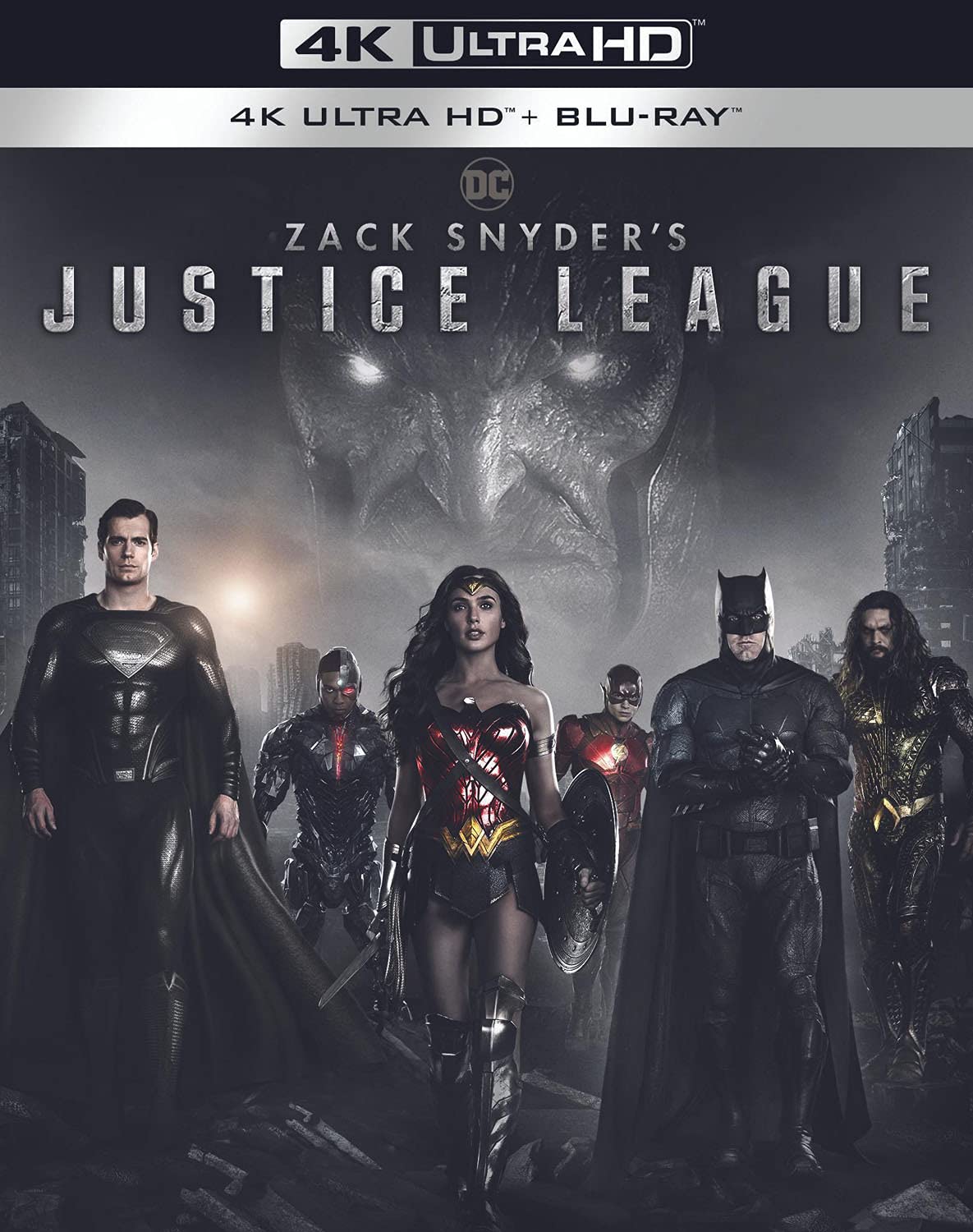 This extensive, extended edition was reimagined by the film's original director Zack Snyder and expands upon the 2017 Justice League version by doubling the length of the film (241 minutes) with some incredible new footage and the addition of variable aspect ratios. The 4k is sharp, the HDR gorgeous, and soundtrack impressive in Atmos. Zack Snyder's Justice League is ranked in our Top 10 4k Blu-rays of 2021 and makes the Top 25 list of all time. Read Review
Also, see our current 4k Blu-ray release dates and a complete list of 4k Ultra HD Blu-rays since 2006.