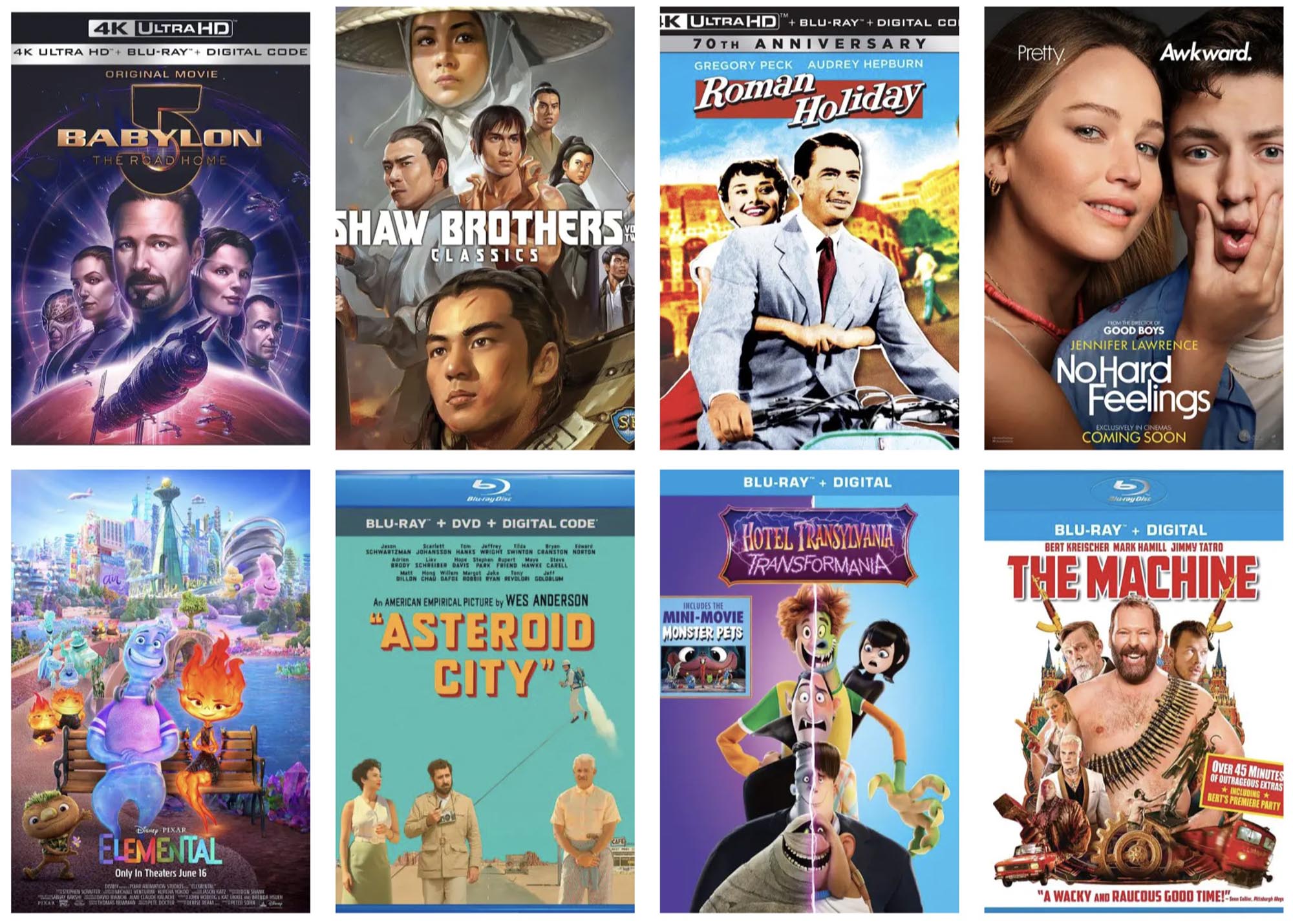 This week on August 15, 2023, we've got some new and remastered movies arriving on Blu-ray and Digital that we want to let you know about. Let's start with digital releases first. No Hard Feelings starring Jennifer Lawrence arrives in digital formats two weeks before the discs release on August 29. Disney's Elemental is also releasing early to digital formats, over a month earlier than physical media formats that are set to hit stores on September 26.
Babylon 5: The Road Home releases on both disc and digital on Tuesday. The animated feature from Warner Bros. Animation has skipped a theatrical release for direct-to-video. Also on Blu-ray Disc, you can pick up Wes Anderson's Asteroid City starring Tom Hanks and Scarlett Johansson.
On 4k Blu-ray, classic romantic comedy Roman Holiday (1953) starring Audrey Hepburn and Gregory Peck celebrates its 70th anniversary with an upgraded 4k Ultra HD Blu-ray edition. (Read Review) See more releases this week below with links to Amazon.
And, Shaw Brothers Vol. Two is a 12-disc edition from Shout! Factory that features 12 classic movies from the famed Hong Kong film production company made between 1970 and 1976. 
New Blu-ray & Digital Releases, Aug. 15, 2023
4k Blu-ray
HD Blu-ray
In case you missed it, here are last week's new Blu-ray and 4k Blu-ray releases.