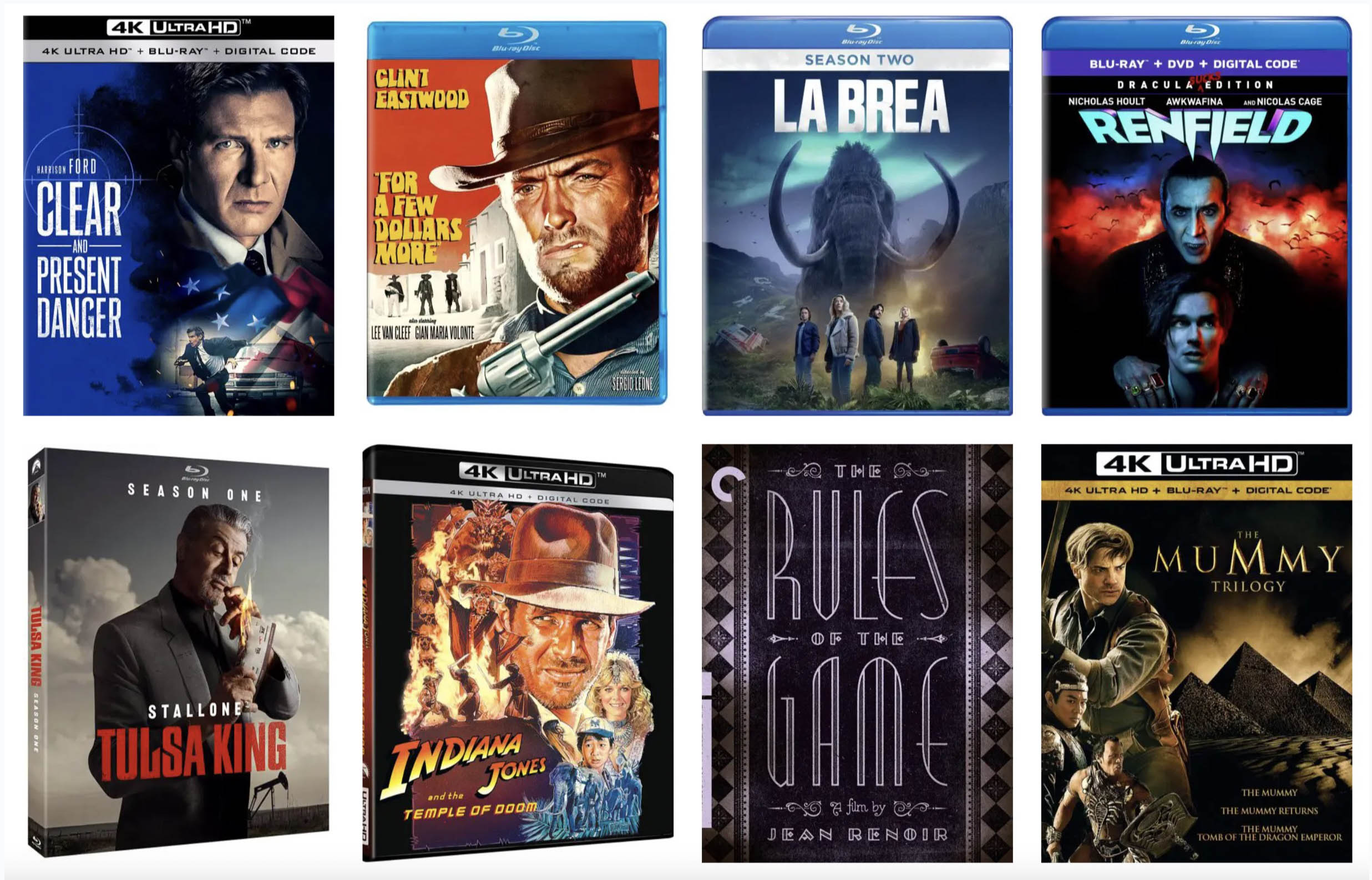 This Tuesday, June 6th brings a good selection of Blu-rays and 4k Blu-rays to choose from. What's best for your library? Let's start with the Indiana Jones films releasing on 4k Blu-ray from Paramount. These are single-movie editions (not the previously-released 4-Movie Collection) so you can choose which films are your favorite. Also starring Harrison Ford is the 90s action/thriller Clear and Present Danger now on 4k Blu-ray for the first time. Several Disney films have been repackaged in SteelBook editions to celebrate the studio's 100th Anniversary such as Cars, Coco, and Toy Story. And, Universal has reissued The Mummy Trilogy on 4k Ultra HD Blu-ray.
On Blu-ray, new movies Renfeld, Assassin Club, and You Can Live Forever arrive on disc for the first time. TV series on Blu-ray include La Brea: Season Two from Universal, anime series Platinum End: Part 2 from Crunchyroll, and Tulsa King: Season One, which is available in both a plastic and SteelBook edition.
Newly released movies in digital formats include Are You There God? It's Me Margaret, Evil Dead Rise, Renfeld, The Covenant, and The Pope's Exorcist. See more new releases below with links to Amazon to purchase.
New Blu-ray, 4k Blu-ray & Digital Releases June 6, 2023
4k Blu-ray (2160p)
Blu-ray (1080p)
Digital (SD/HD/UHD)
In case you missed it, here are last week's new Blu-ray, 4k Blu-ray and Digital releases.