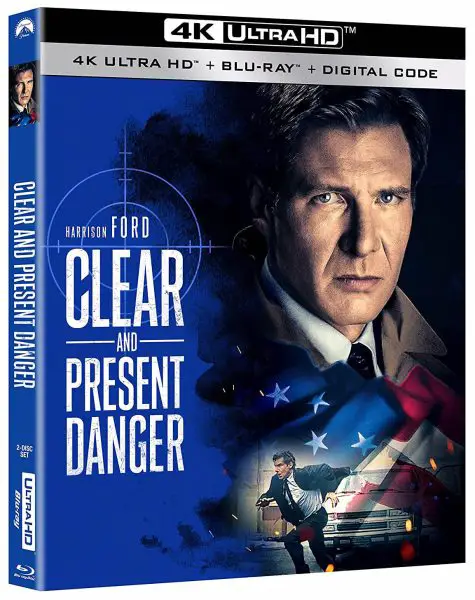 Clear and Present Danger (1994) starring Harrison Ford has been remastered in 4k for release on Ultra HD Blu-ray. The 2-disc combo edition from Paramount Home Media with 1080p Blu-ray and Digital Copy arrives on June 6, 2023.
On 4k Blu-ray, Clear and Present Danger is presented in 2160p (4k) resolution at 2.35:1 aspect ratio with Dolby Vision and HDR10 High Dynamic Range specs. The English soundtrack is provided in Dolby TrueHD 5.1.
Clear and Present Danger (1994) has a list price of $25.99. Buy on Amazon
Description: In this explosive third film, based on Tom Clancy's high-tech espionage potboiler, Harrison Ford returns to the role of CIA deputy director Jack Ryan. Assigned to a delicate anti-drug investigation after a close friend of the President is murdered, Ryan discovers the victim's ties to a Columbian drug cartel. Teaming up with renegade operative Clark (Willem Dafoe), the agent must put his life and career on the line.