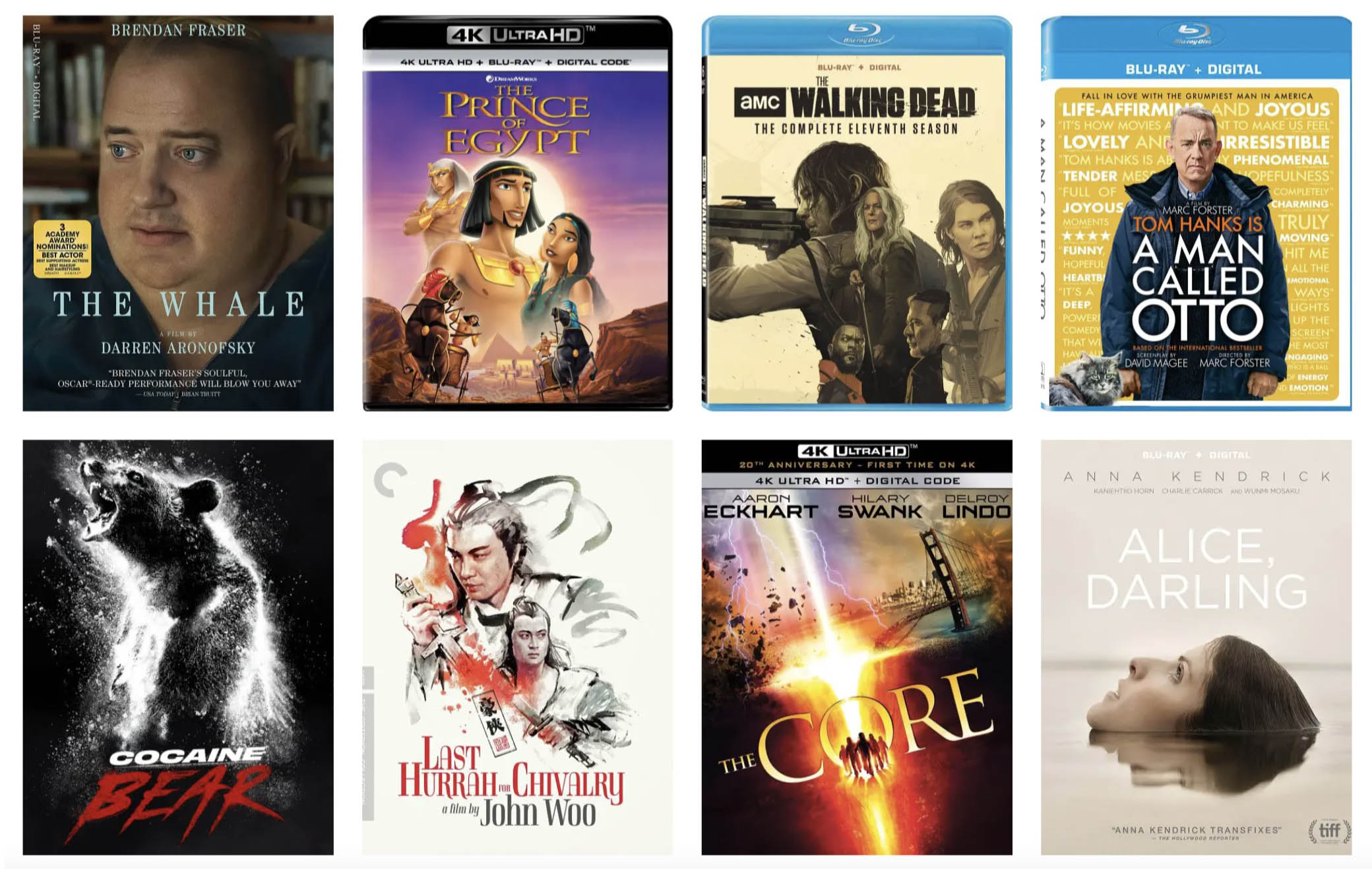 New this week on 4k Blu-ray Disc is DreamWorks' classic animated adventure The Prince of Egypt in a 2-disc combo edition from Universal Pictures Home Entertainment. Paramount Pictures celebrates the 20th anniversary of The Core (2003) with a first-time release on 4k Ultra HD Blu-ray. And, Rocky III is released in a single edition 4k SteelBook following Rocky: The Knockout Collection containing the original 4 films.
On 1080p Blu-ray this week, new movies A Man Called Otto starring Tom Hanks, 2x Oscar-winner The Whale, the eleventh season of AMC's The Walking Dead, The Criterion Collection has restored John Woo's Last Hurrah for Chivalry for a new Blu-ray edition, and NFL Super Bowl LVII Champions: Kansas City Chiefs documentary are all now available in stores and online.
In digital releases this week, Universal's Cocaine Bear (2023) is now available in digital 4k UHD with Dolby Vision and Dolby Atmos (with supporting services).
New Blu-ray & 4k Blu-ray, March 14, 2023
Digital
4k Blu-ray
1080p Blu-ray
In case you missed it, here are last week's new Blu-ray & 4k Blu-ray releases.