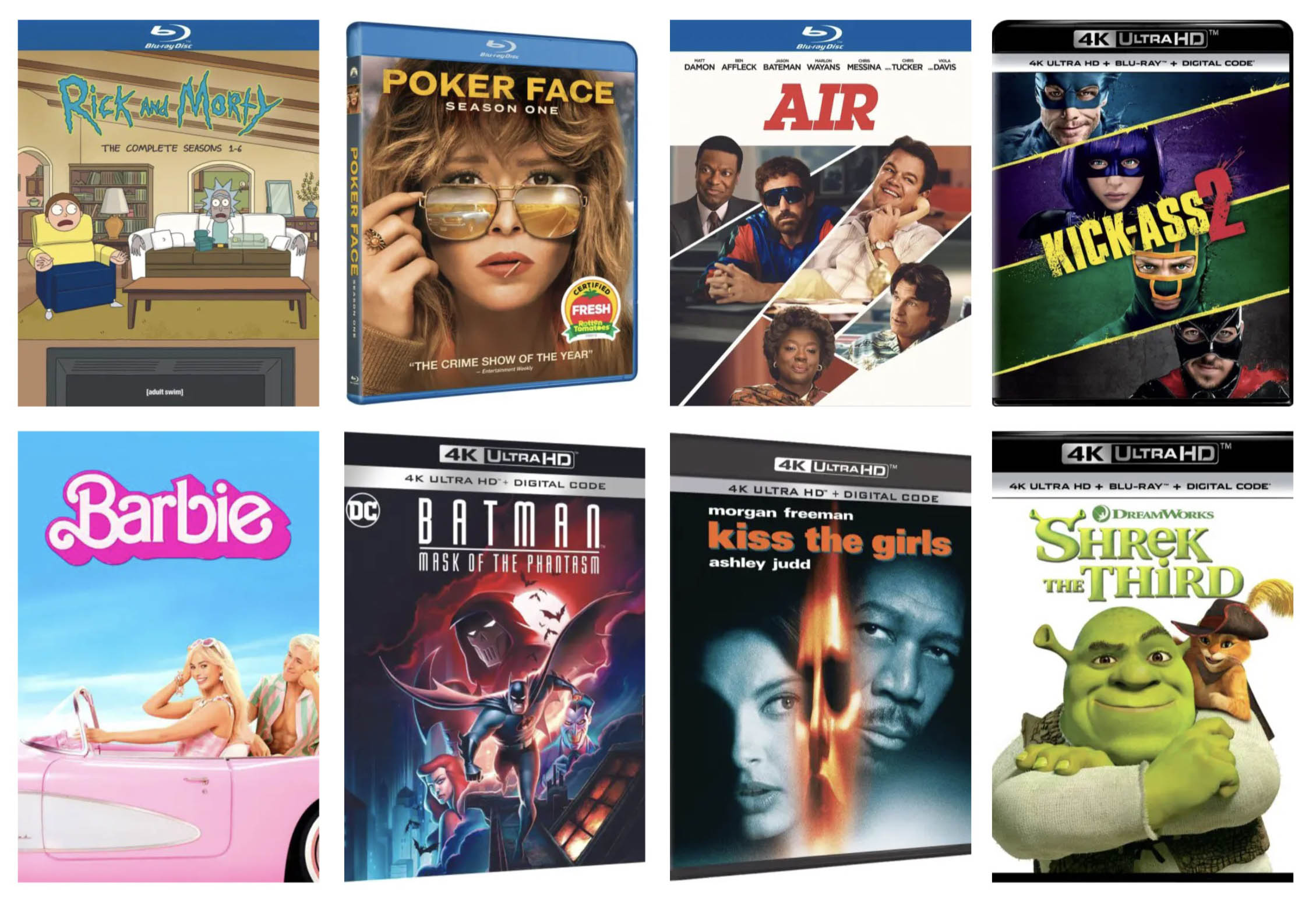 New this week in home media releases Barbie leads the pack arriving in digital formats including 4k UHD with Dolby Vision and Dolby Atmos where available. However, we're still waiting for a confirmed physical media release date of Barbie including 4k Blu-ray.
On 4k Blu-ray, Kick-Ass 2 has been upgraded to 4k for the first time, arriving in both a standard and exclusive edition with comic book. Classic animated feature Batman: Mask of the Phantasm (1993) has been upgraded to 4k Blu-ray. Other new 4k titles include A Bronx Tale, Ghoulies (1985), The Last House on the Left (2009), Shrek the Third (2007), and Smile hit stores on Tuesday.
Movies on 1080p Blu-ray include Air starring Matt Damon and Ben Affleck, Irwin Allen: Master of Disaster Collection, and Cobweb all get released on Tuesday. In TV series on Blu-ray Disc, the first season of Poker Face arrives in a 3-disc edition from Paramount Home Media. And, Rick and Morty: Seasons 1-6 arrives in a 6-disc Blu-ray set with all 61 episodes. See more new releases below with links to Amazon and Best Buy.
New Blu-ray, 4k Blu-ray & Digital Releases, Sept. 12, 2023
Digital 4k/HD
Aporia (2023)
The Unknown Country (2023)
4k Blu-ray
Blu-ray
In case you missed it, here are last week's new Blu-ray and 4k Blu-ray releases.