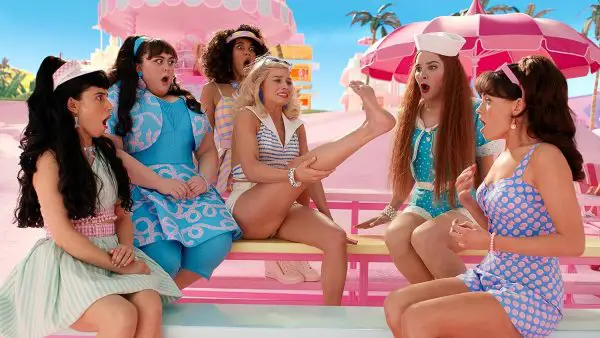 We've got the release date for Warner Bros. Pictures' Barbie (2023) in digital formats. The film will be available in Digital HD and Digital 4k UHD with Dolby Vision and Dolby Atmos on September 12, 2023 (Sept. 11, 9:00 p.m. PT).
Disc formats including Blu-ray, Blu-ray, and DVD will likely follow approximately a month later, expected sometime in October.
Pre-order prices for Barbie on Amazon are currently $29.99 (Digital), $24.96 (Blu-ray), $29.96 (4k Blu-ray, and $19.96 (DVD). Buy on Amazon
Barbie has made over $1.4B million at the worldwide box office and just surpassed Warner Bros. feature The Dark Knight as the company's highest-grossing domestic release. The film was directed by Greta Gerwig and co-written Noah Baumbach, starring Margot Robbie and Ryan Gosling.
Update: This article has been updated with a revised release date and digital prices. Original publish date August 16, 2023.