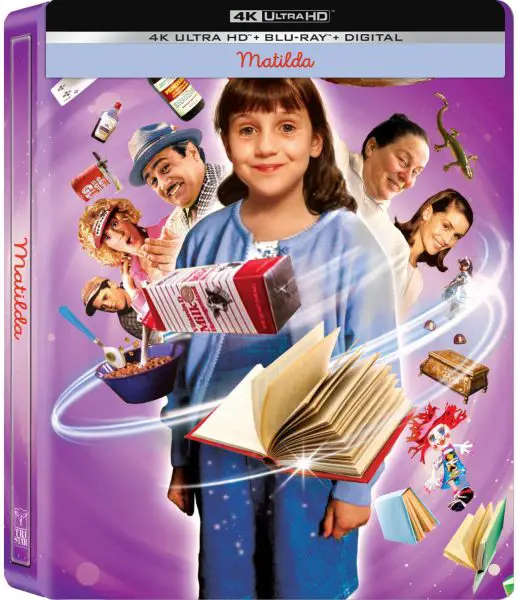 Here are new Blu-ray and 4k Blu-ray releases for the week of Tuesday, Sept. 5, 2023 highlighted by our top selections for your home theater.
This week Spider-Man Spider-Man: Across The Spider-Verse is at the top of our recommendations for new home releases. The film is available on Blu-ray and 4k Blu-ray in 2-disc/Digital combo editions from Sony Pictures Home Entertainment. The movie is also available in a double-feature, 2-Movie Collection packaged with Spider-Man: Into The Spider-Verse (2018).
In 4k for the first time, classic Rob Reiner fantasy film The Princess Bride (1987) has bee restored and remastered for release in a Limited Ultra HD Blu-ray Edition from The Criterion Collection.
Also releasing in 4k for the first time is Tim Burton's gothic horror film Sleepy Hollow (1999) in combo editions with two discs and digital copies from Paramount Home Media Distribution.
On 1080p Blu-ray, Star Trek: Picard – The Final Season releases in 3 disc editions from Paramount that include exclusive bonus featurettes, deleted scenes, and gag reel, and audio commentaries only available on physical media. The series is available in a standard plastic case and Limited Edition SteelBook.
In addition, Star Trek: Picard – The Complete Series 9-Disc Box Set compiles all 3 seasons along with over 7 hours of special features including story logs, deleted scenes, commentaries, featurettes, and gag reels. See more physical media releases below with links to purchase on Amazon, Best Buy, and Walmart.
New Blu-ray & 4k Blu-ray Releases, Sept. 5, 2023
4k Blu-ray
Blu-ray
In case you missed it, here are last week's new Blu-ray & 4k Blu-ray releases.