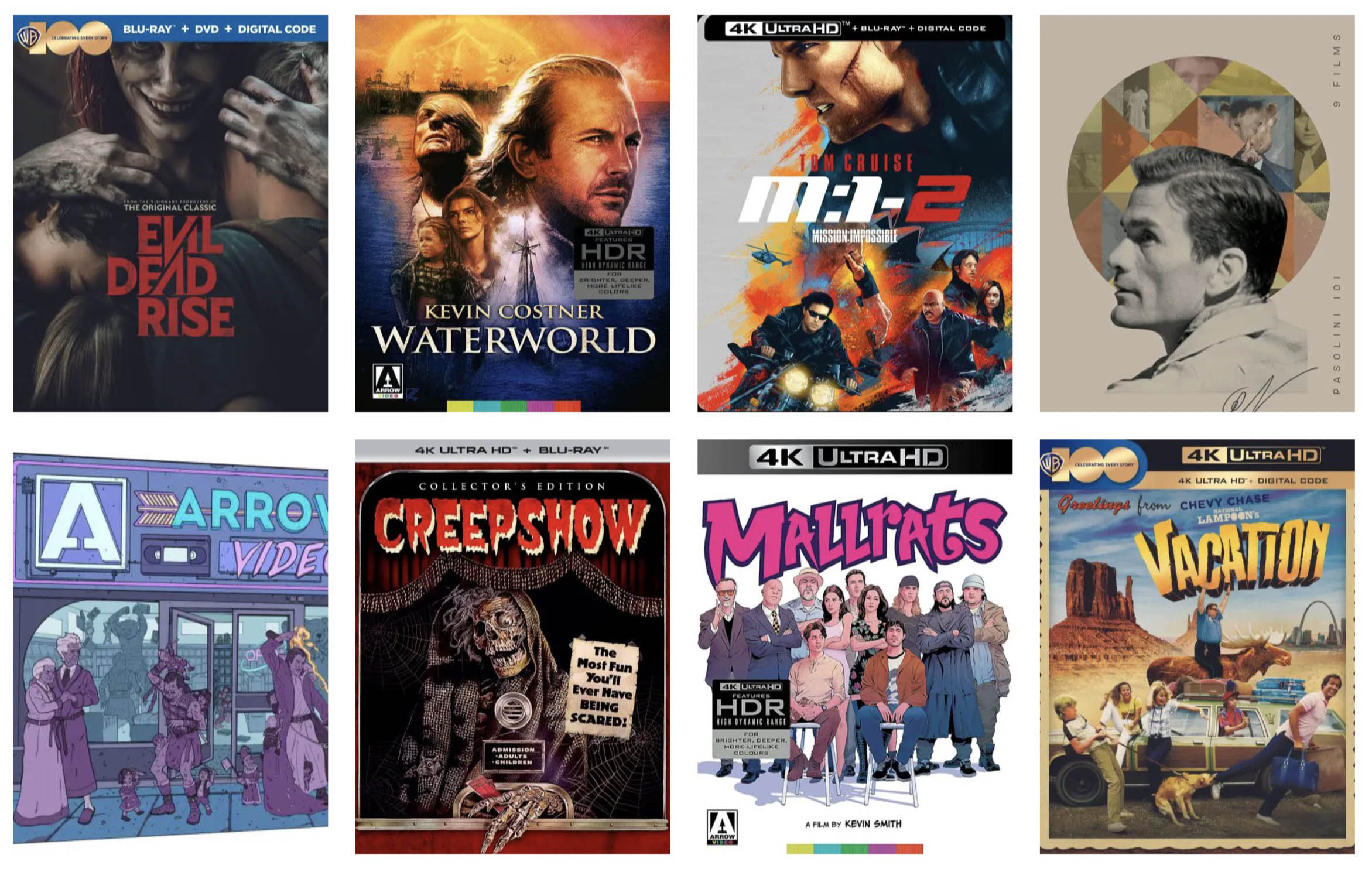 Here are our picks for new Blu-ray and 4k Blu-ray on Tuesday, June 27, 2023. New on Blu-ray and 4k Blu-ray is the Warner Bros' horror film Evil Dead Rise (2023) with packaging that celebrates the studio's 100th Anniversary.
The Mission: Impossible films have been repackaged in 4k SteelBook editions from Paramount anticipating the release of 'Dead Reckoning Part One.' The first two titles arriving in stores are Mission: Impossible and Mission: Impossible 2.
National Lampoon's Vacation (1983) gets a 4k Blu-ray upgrade. Waterworld gets a new 4k Blu-ray release this time with Dolby Vision and Dolby Atmos from Arrow Video.
George A. Romero's Creepshow (1982) has been upgraded to 4k and arrives in 2-disc Collector's Edition from Scream Factory. Kevin Smith's Mallrats (Theatrical & Extended versions) have been upgraded to 4k.
On Blu-ray Disc, the Pasolini 101 9-Film Blu-ray collection packages feature films from the acclaimed Italian director. Other new titles include Big George Foreman (2023), The Land of the Pharaohs (1955) from Warner Archive, and the Enter the Video Store: Empire of Screams Collector's Set from Arrow Video.
New Blu-ray and 4k Blu-ray, Tuesday, June 27, 2023
4k Blu-ray
Blu-ray
In case you missed it, here are last week's new Blu-ray and 4k Blu-ray releases.