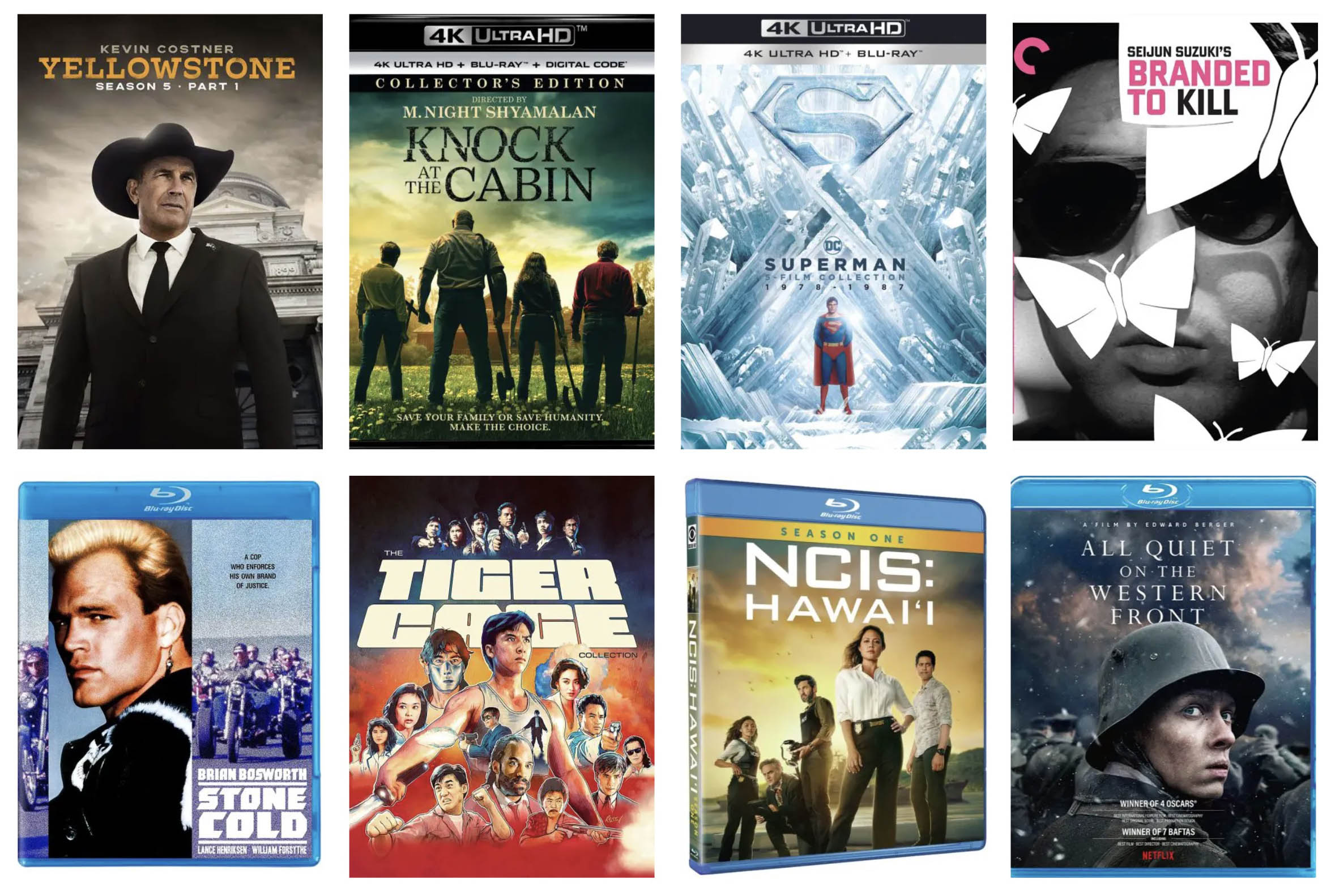 This week on 4k Blu-ray you can pick up the Superman 5-Film Collection with 4 franchise films starring Christopher Reeve including Superman II, Superman III, Superman IV: The Quest for Peace, and Superman II: The Richard Donner Cut (2006).
Knock at the Cabin arrives in several disc editions including 4k Blu-ray, Blu-ray, and a 4k Blu-ray SteelBook, each with a second disc and code to redeem a Digital Copy.
Yellowstone: Season 5 – Part 1 hits stores in a 4-disc edition from Paramount Home Media with the first eight episodes of the fifth season which ended in December of last year.
All Quiet on the Western Front (already available in a 4k Blu-ray Collector's Edition) releases on 1080p Blu-ray in a single-disc edition from MPI Home Video. (Read review.)
And, NCIS Hawaii: Season One arrives in a 5-disc Blu-ray edition from CBS/Allied Vaughn.
New Blu-ray & 4k Blu-ray releases, May 9, 2023
4k Blu-ray
Blu-ray Disc
In case you missed it, here are last week's new Blu-ray and 4k Blu-ray releases.