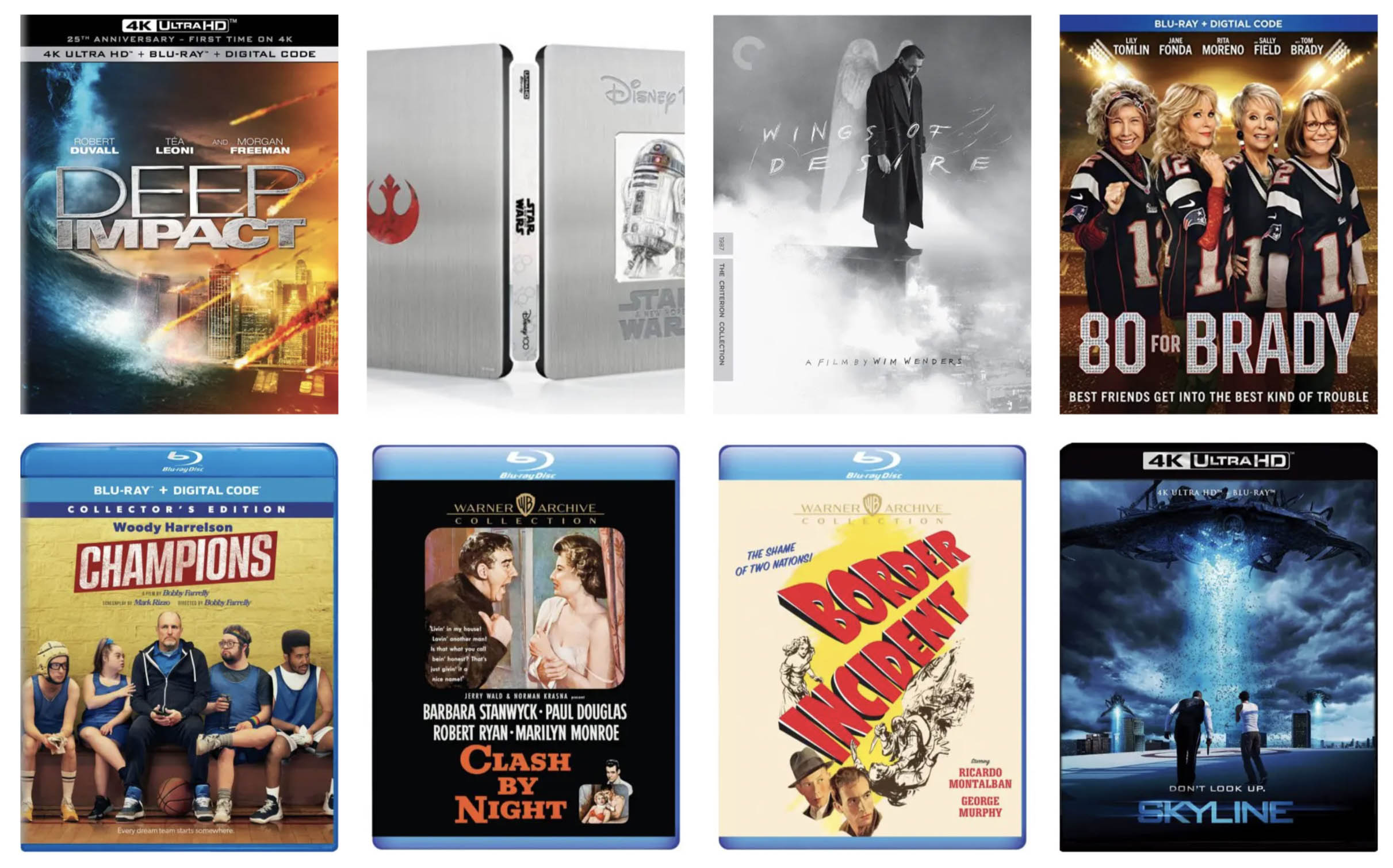 Here's a look at new Blu-ray and 4k Ultra HD Blu-ray releases for Tuesday, May 2, 2023.
On 4k Blu-ray, Paramount's Deep Impact (1998) celebrates 25 years with a newly-remastered presentation featuring Dolby Vision/HDR10 color depth (Read Review). Wim Wenders' Wings of Desire has been restored in 4k for release from The Criterion Collection. And, the original Star Wars Trilogy gets released in new SteelBook editions from Best Buy that celebrate Disney's 100th Anniversary.
On 1080p "HD" Blu-ray, you can pick up Paramount's 80 For Brady, Focus Features' Champions, and Arrow Video's Special Edition of The Assassination Bureau (1969) And, Warner Archive has a couple of new titles including Clash by Night (1952) and Border Incident (1949).
New Blu-ray & 4k Blu-ray, May 2, 2023
Ultra HD Blu-ray
HD Blu-ray
In case you missed it, here are last week's new Blu-ray and 4k Blu-ray releases.