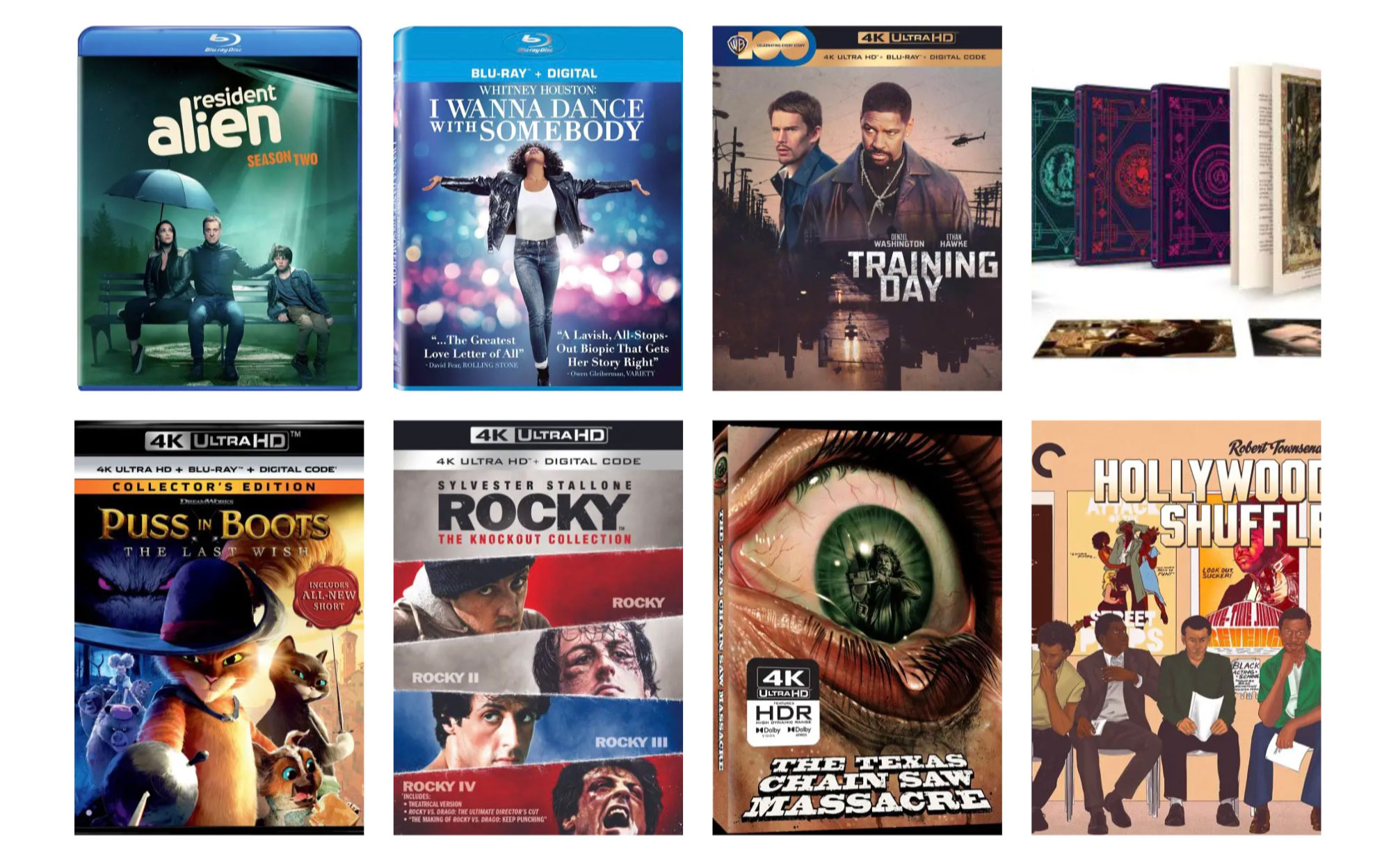 This week on 4k Blu-ray and Blu-ray you can pick up Rocky: The Knockout Collection with all of the original films upgraded to 4k for the first time. Oscar-winning drama Training Day (2001) starring Denzel Washington arrives on 4k Blu-ray for the first time, celebrating the 100th anniversary of Warner Bros. Studios. Puss in Boots: The Last Wish hits stores in Collector's Editions from Universal/SDS. Whitney Houston: I Wanna Dance With Somebody releases in a Blu-ray/Digital combo from Universal/SDS. Kubo and the Two Strings (2016) and The Boxtrolls (20216) both release on 4k Blu-ray from Shout! Factory. And, The Texas Chain Saw Massacre (1974) has been upgraded on 4k Blu-ray Disc in standard and SteelBook editions.
New Blu-ray & 4k Blu-ray, Feb. 28, 2023
4k Blu-ray
Blu-ray Disc
In case you missed it, here are last week's new Blu-ray and 4k Blu-ray releases.