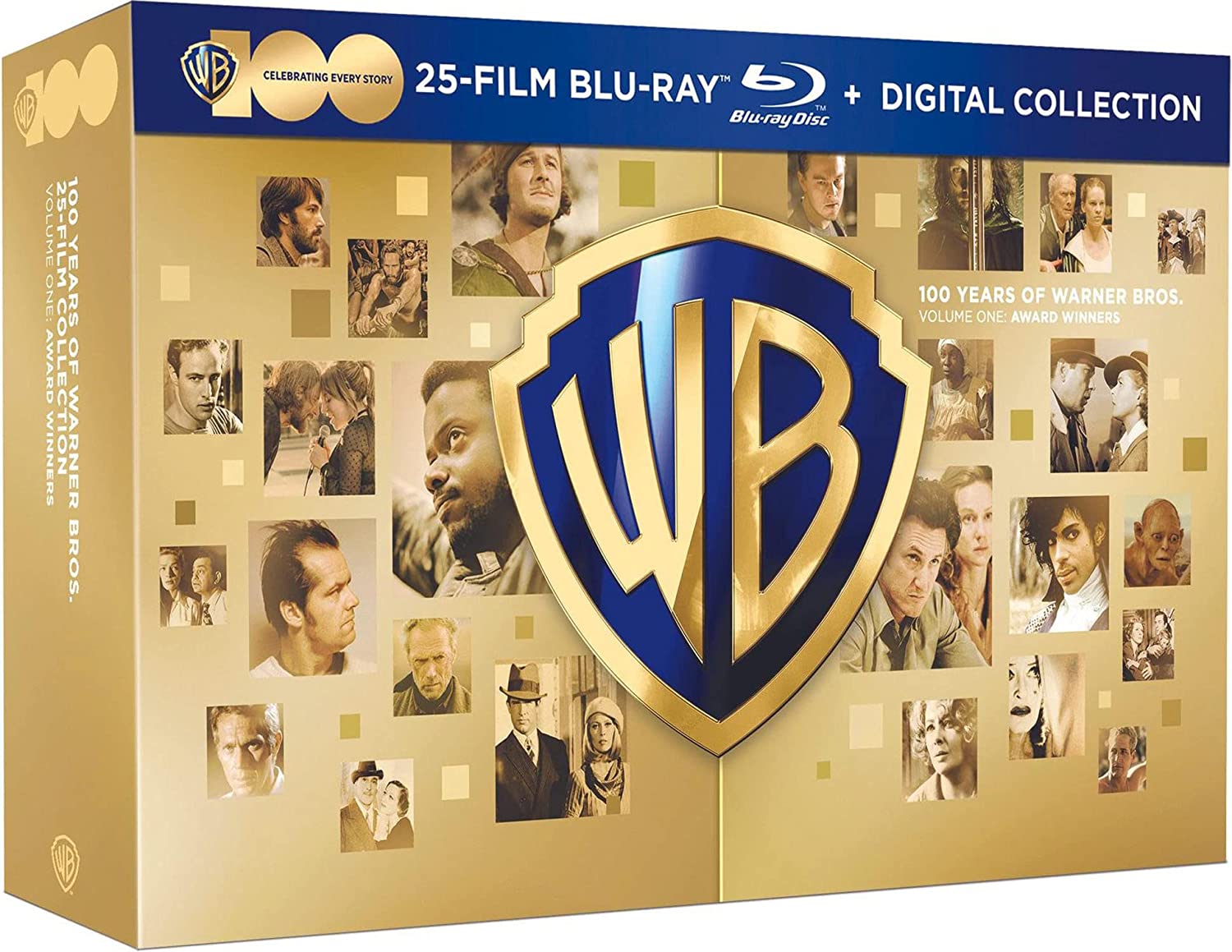 At a time when physical media is disappearing from retailer shelves, Warner Bros. will celebrate its 100th anniversary with special Blu-ray and 4k Blu-ray editions in 2023, each labeled with a "WB100" logo on the slipcover. 
Most notable of the upcoming releases are four huge box sets that include 25 of the studio's most recognized films on Blu-ray. The discs are only 1080p (HD) Blu-ray, not 4K Blu-ray, but each collection does include digital copies which often convert to 4K on services like Apple TV.
The first of the collections is a volume of award-winning films such as Casablanca, Ben-Hur, Bonnie and Clyde, Purple Rain, The Lord of the Rings: The Return of the King, and Judas and the Black Messiah, to name a few titles from various decades.
The other 25-film collections are broken down into Volume 2: Comedies, Dramas & Musicals, Volume 3: Fantasy, Action & Adventure, and Volume 4: Thrillers, Sci-Fi & Horror. Each edition has similar packaging design, collectible WB shield pins, and a 28-page booklet with original posters, production notes, and behind-the-scenes photos. 
All of the boxed collections release on April 4, 2023 with MSRPs of $199.99 US. Warner Bros. has also announced a 100-film collection that includes souvenir collectibles like the 25-film collections (more details to come).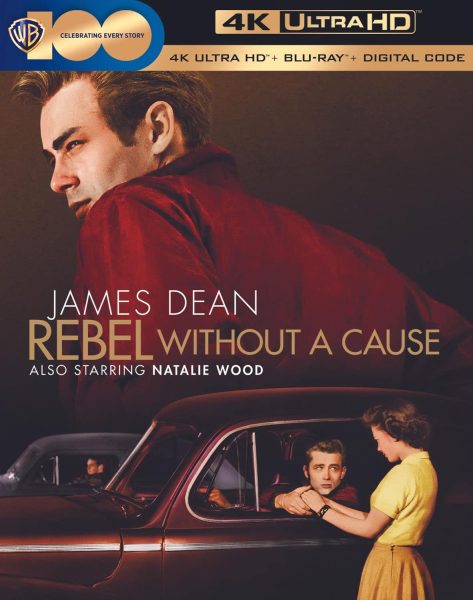 1080p Blu-ray may seem antiquated for many home theater enthusiasts, however, as 4K Blu-ray is going into its seventh year. But Warner Bros. is bringing a dozen titles to 4K for the first time starting with Training Day, The Maltese Falcon, Cool Hand Luke, and Rebel Without a Cause.
The titles are packaged in WB100 slipcovers and include a 4K Blu-ray, Blu-ray and Digital Copy. The 4K presentations also feature HDR10 which allows deeper color depth on TVs and screens that support it. Some titles, like Rebel Without a Cause feature Dolby Atmos audio which can add a new level of enjoyment for classic titles that may have originally been presented in mono.
Warner Bros. has also mentioned 4K upgrades of Enter the Dragon and The Exorcist (both celebrating 50 years) and a Superman 5-Film Collection.