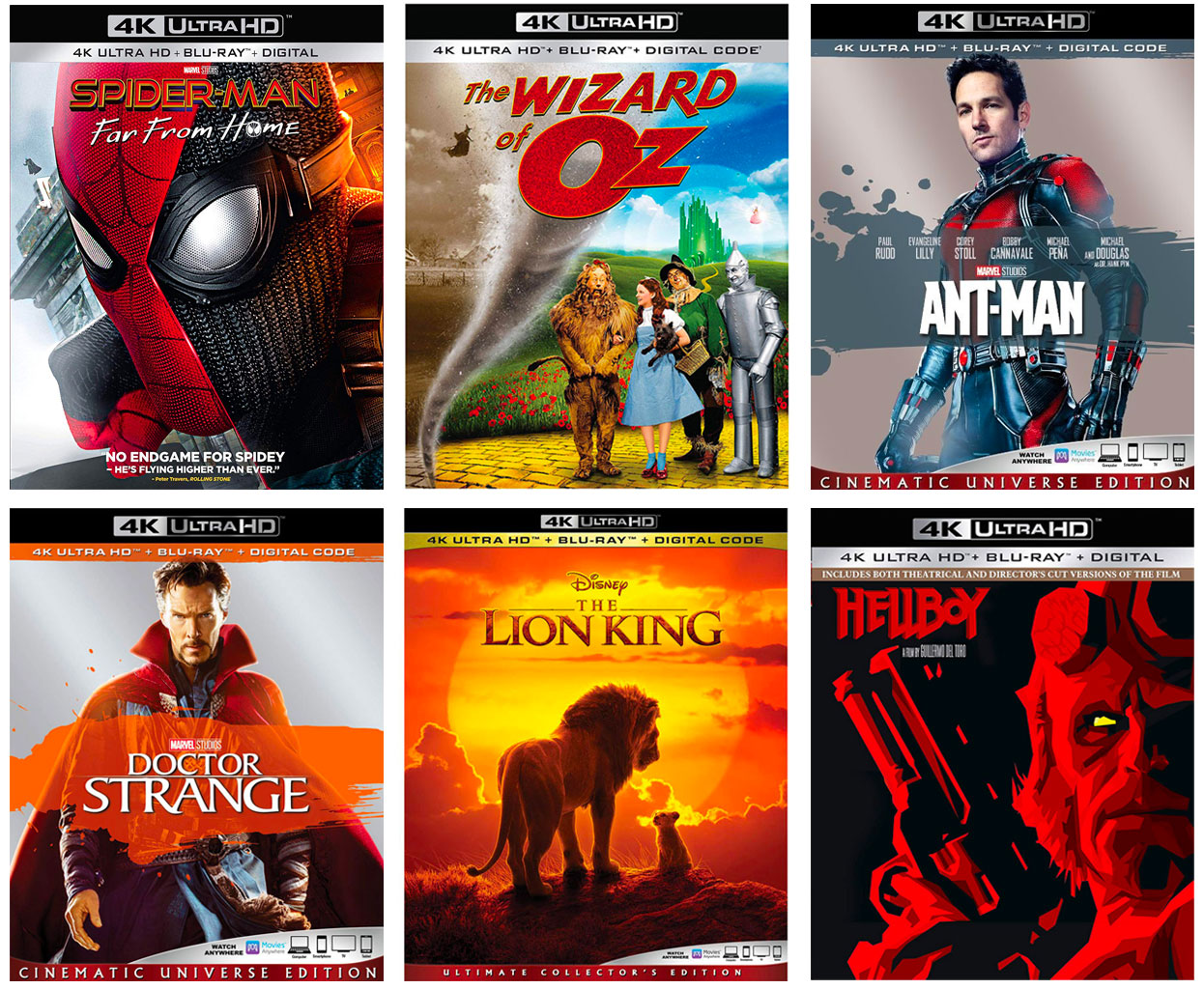 October is looking to be another great month for Ultra HD Blu-ray releases with plenty of newly restored and upscaled movies to 4k as well as some new-to-disc titles. Click on each movie to learn more about each new Ultra HD Blu-ray edition.
On Tuesday, October 1st four MCU titles arrive on UHD BD including Ant-Man, Doctor Strange, Spider-Man: Far From Home, and Guardians of the Galaxy. as well as several more upgrades of previous fan-favorite films including Frozen, Gremlins, The Shining, and Pan's Labyrinth.
Later in the month you can pick up Toy Story 4 releasing to disc for the first time on Oct. 8, Hellboy (2004) finally arrives on Ultra HD Blu-ray, classic gangster films Scarface (1983) starring Al Pacino and Ridley Scott's American Gangster (2007), and this year's The Lion King remake.
On October 29th, film classics It's a Wonderful Life (1946) and The Wizard of Oz (1939) both release to Ultra HD Blu-ray. Here's a full list of new arrivals.
New on 4k Blu-ray, Oct. 2019
Oct. 1, 2019
Oct. 8, 2019
Oct. 15, 2019
Oct. 22, 2019
Oct. 29, 2019