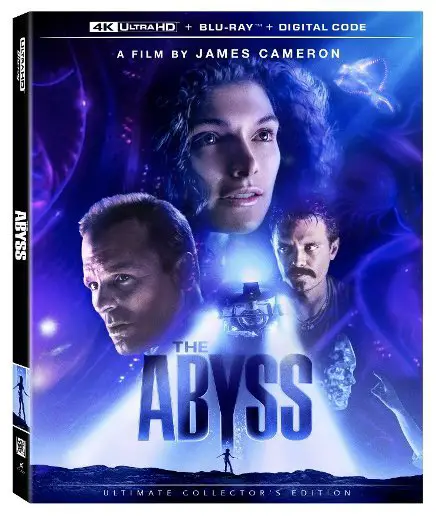 20th Century Studios has released a trailer for James Cameron's "The Abyss" (1989) remastered in 4k. The "Special Edition" version of the movie will play in select theaters for only one day on December 6, 2023, with digital purchases of the newly-remastered movie starting on Dec. 12 and a 4k Blu-ray/Blu-ray/Digital edition arriving March 12, 2024.
On 4k Blu-ray and in Digital 4k "The Abyss" is presented in 2160p with Dolby Vision HDR and a new Dolby Atmos soundtrack.
The remaster of "The Abyss – Special Edition" follows the announcement of Cameron's Titanic (1997) on 4k Blu-ray and Blu-ray on December 12, 2023, as well as a 4k upgrade of Avatar (2009) earlier this year. In addition, 20th Century Studios has revealed 4k UHD upgrades of Aliens (1986) and True Lies (1994).
The Special Edition of "The Abyss" is an extended version of the film. In the theatrical release much of the third act was removed for time constraints, knocking the movie down from 2 hours and 50 minutes to 2 hours and 20 minutes.
What was removed for the theatrical version? The story of the threat of nuclear war arising from a conflict with the Soviet Union was cut, as well as the giant wave created by the aliens. The whole scene when Bud enters the ship and is shown images of war from around the world was also removed.
The Special Edition of "The Abyss" made it LaserDisc in 1993 (THX-Certified) and a VHS of the Special Edition was released in 1996. The film arrived on DVD in 2000 and was subsequently released in several editions including a 2-disc edition that includes both the theatrical cut and Special Edition.
We'll keep you posted on any updates regarding the physical media releases of The Abyss – Special Edition.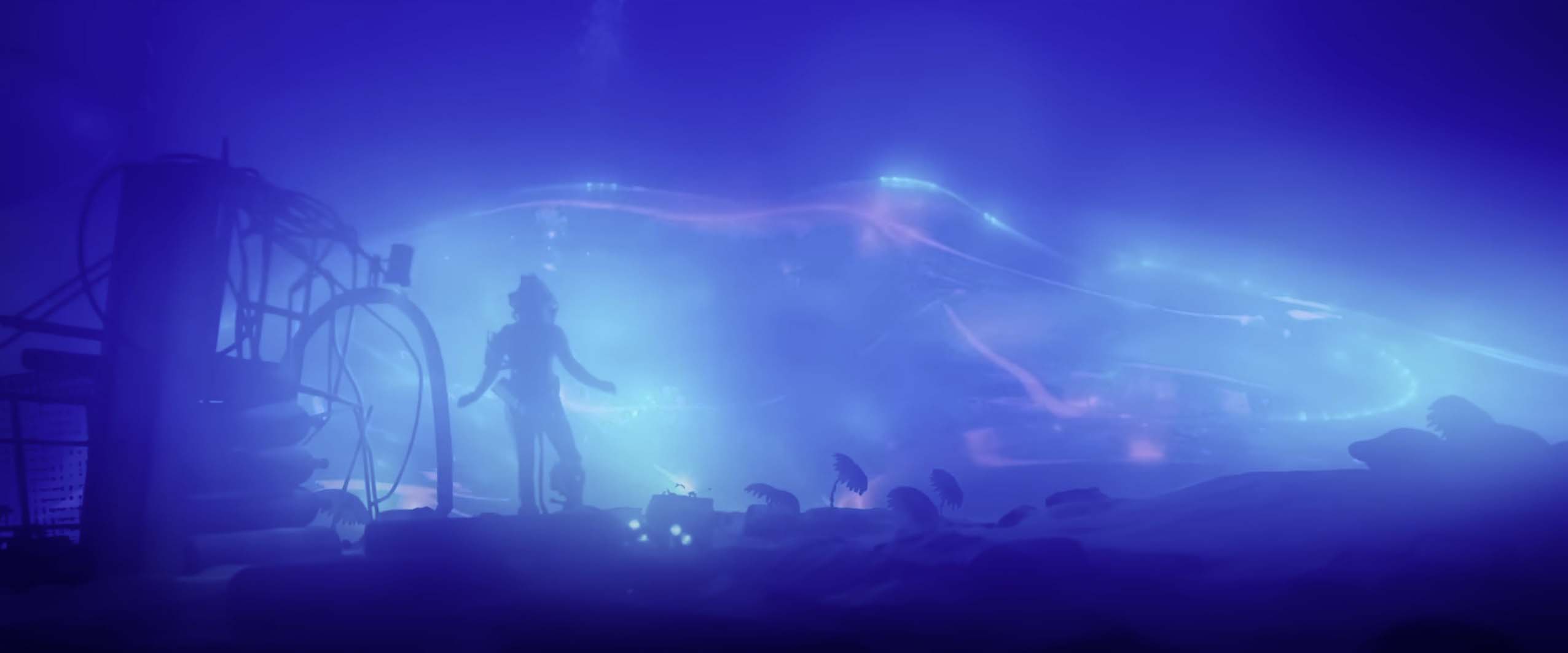 Description: Ed Harris and Mary Elizabeth Mastrantonio are formerly married petroleum engineers who still have some issues to work out. They are drafted to assist a gung-ho Navy SEAL (Michael Biehn) with a top-secret recovery operation: a nuclear sub has been ambushed and sunk, under mysterious circumstances, in some of the deepest waters on Earth.