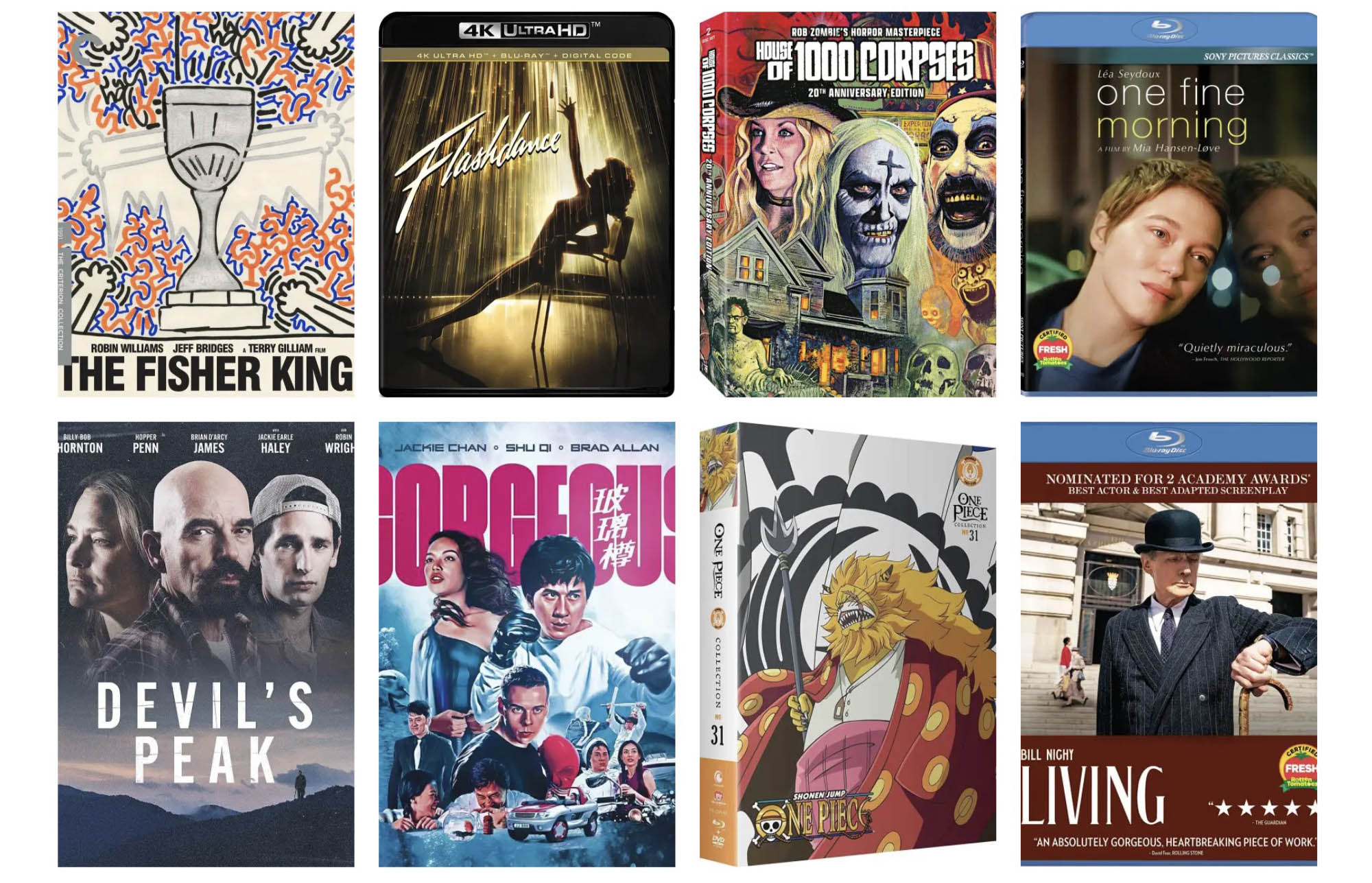 On 4k Blu-ray, 80s classic Flashdance (1983) has been restored for release in a director-approved Ultra HD Blu-ray edition. The Criterion Collection has restored Terry Gilliam's The Fisher King (1991) in 4k for release on Ultra HD in a 2-disc edition.
Oscar-nominated drama Living (2022) starring Bill Nighy releases in a single Blu-ray edition from Sony. Rob Zombie's House of 1,000 Corpses celebrates 20 years with a 2-disc edition in a premium boxed set. And, One Fine Morning starring Léa Seydoux arrives in a single-disc Blu-ray edition from Sony.
See more new Blu-ray releases below with links to Amazon for purchase.
New Blu-ray & 4k Blu-ray Releases, April 11, 2023
4k Blu-ray
2k Blu-ray
In case you missed it, here are last week's new Blu-ray and 4k Blu-ray releases.