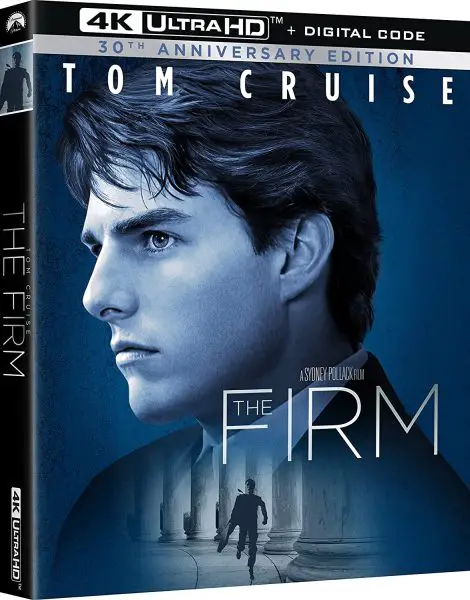 Paramount has remastered at least two Tom Cruise films in 4k for release on June 20, 2023 on Ultra HD Blu-ray. The first is 2x Oscar-nominated drama The Firm (1993) directed by legendary actor/director/producer Sydney Pollack. The 4k Blu-ray edition celebrates the 30th Anniversary of the film and comes with a Digital Copy (Blu-ray, disc specs, and bonus material TBD).
The second Tom Cruise film upgraded to 4k Ultra HD Blu-ray is Vanilla Sky (2001) costarring Penélope Cruz and Cameron Diaz. On 4k Blu-ray, Vanilla Sky is presented in 2160p at 1.78:1 aspect ratio with Dolby Vision/HDR10. The soundtrack is provided in DTS-HD Master Audio 5.1. And, there is a bunch of legacy bonus material on the HD Blu-ray.
Vanilla Sky was recently released in the Paramount Presents series of films (No. 27) but only on 1080p Blu-ray, even though the series does offer a percentage of 4k titles. In our review of the Vanilla Sky presentation we mentioned it "begged for a 4k release" given the potential range of contrast and color depth.
Needless to say, we're excited to see what 4k and HDR will bring to this sci-fi title from Director Cameron Crowe as well as Sydney Pollack's The Firm.
Both films, as mentioned above, will be released on June 20, 2023, for the first time on 4k Blu-ray Disc.