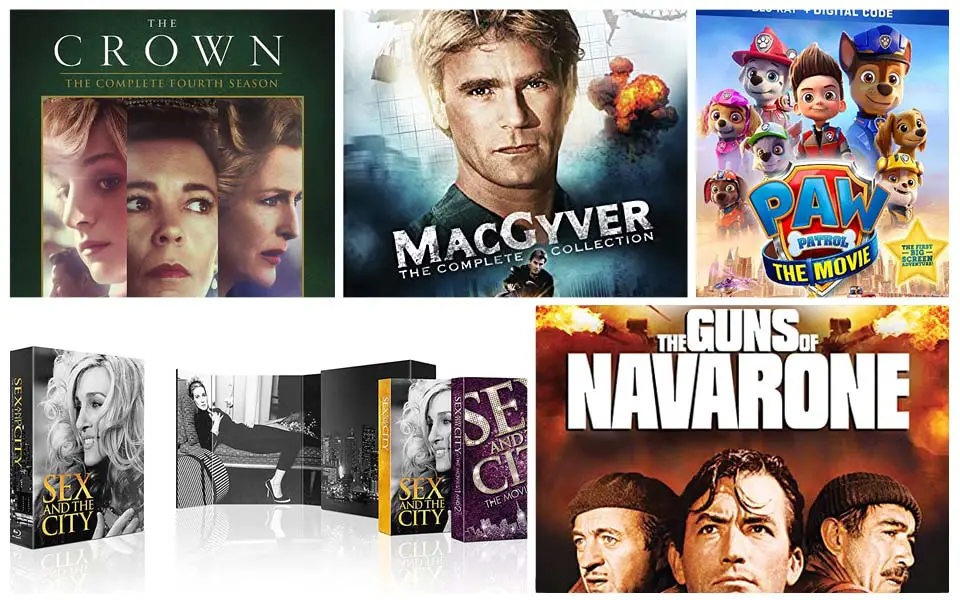 On Blu-ray, The Crown: The Complete Fourth Season hits stores on Blu-ray Disc in a 4-disc edition from Sony Pictures. MacGyver: The Complete Collection arrives on Blu-ray in a 33-disc collection from Paramount. Sex and the City: The Complete Series with both movies have been packaged in a boxed set from Warner Bros. And, Paramount Television's Yellowstone releases to Special Editions with Dutton Ranch decals.
On 4k Blu-ray this week you can pick up The Guns of Navarone (1961) starring Gregory Peck, David Niven, and Anthony Quinn in a combo edition from Sony Pictures Home Entertainment. Paramount has remastered Wes Craven's Scream (1996) to celebrate 25 years with a new Blu-ray edition that includes bonus features and a Digital Copy. The 4k Blu-ray combo edition was released on Oct. 19, 2021.
And, the Indiana Jones 4-Movie Collection arrives in a 4k Blu-ray SteelBook Limited Edition from Paramount with digital copies. Here's what else is new on Blu-ray & Ultra HD Blu-ray this week.
New Blu-ray & 4k Blu-ray, Nov. 2, 2021
4k Blu-ray
Blu-ray Disc
Take a look at all new Blu-ray and 4k Blu-ray releases this week on Amazon.