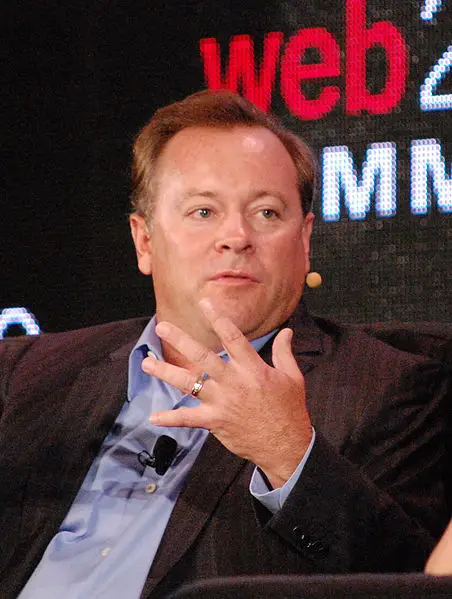 Despite a seemingly great start for the PlayStation 4, the longtime CEO, President, and public face of Sony Computer Entertainment America will not be staying with the company. Jack Tretton made the announcement today, saying it's a "mutual agreement" between the two parties. Tretton has been with SCEA since it was founded in 1995. He's 52 years old, so it's not like he needs to retire (though we're sure he could afford to).
Come April 1, current EVP and COO of Sony Network Entertainment International, Shawn Layden, will be take over as SCEA president. A 15-year PlayStation veteran, Layden was one of the founding members of SNEI in 2010, joining the company directly from Sony Computer Entertainment, where he most recently held the position of President, Sony Computer Entertainment Japan. "It's an honor and privilege to join Sony Computer Entertainment America and be a part of the team that is leading the next generation of gaming and entertainment," said Layden.
Meanwhile, Tretton wrote you a letter about the whole thing. Of course he addressed it to "PlayStation Nation," but you're included in that:
PlayStation Nation,
It is with mixed feelings that I inform you that I will be stepping down as President and CEO of SCEA effective March 31, 2014. This is a result of a mutual agreement with SCEA, and I leave knowing that the PlayStation brand has never been stronger, PlayStation 4 momentum continues to accelerate, and the future will only get brighter for our gamers.
Serving PlayStation fans for the past 19 years has been one of the most rewarding experiences in my career. Your passion for gaming inspired me every day.
I want to thank you for constantly pushing PlayStation to deliver breakthrough gaming and entertainment experiences, and to never settle for "good enough." The embodiment of this commitment can be found in the PS4, which has quickly become the #1 next-gen console worldwide…thanks to you.
We've shared many memories over the past two decades and I'll always be grateful for your support.
Thank you,
Jack Tretton