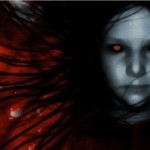 Warner Bros. Interactive has announced it will be releasing F.E.A.R. 3 this coming fall. The follow up to F.E.A.R. 2 (launched back in Feb. '09), F.E.A.R. 3 will take the F.E.A.R. franchise to the next level, promising "intense combat" and a "compelling narrative" in a co-op environment.
F.E.A.R. 2 developers Monolith Productions have given development of F.E.A.R. 3 to Day 1 Studios who created MechAssault for Microsoft. Consultants John Carpenter (Director: Halloween, Village of the Damned) and Steve Niles (Writer: 30 Days of Night) have brought their expertise to the development of the game
Character Alma returns in F.E.A.R. 3, and you can play as her sons Point Man or Paxton Fettel in single player or co-op modes. Point Man is a genetically enhanced soldier from the original F.E.A.R., while Paxton Fettel has telekinetic powers giving him life after death.
New play enhancements in F.E.A.R. 3 include divergent co-op, an evolved cover system, and more scares. The game will be available for PlayStation 3, Xbox 360, and Windows PC.
[HTML1]