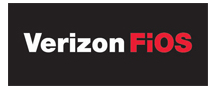 In the Seattle area, Verizon has added 16 new channels including more HD channels to its FiOS lineup. Customers in the market area now have access to 102 high-definition channels. Some of the new channels include Encore HD, HBO East HD, Cinemax East HD and Golf Channel HD.
Exactly how many HD channels they added is hard to say, because earlier in January the company announced they had reached 100 HD channels in every market. Given the HD channels listed, it looks like they have added at least 4 HD channels.
Some of the added standard-definition channels include: Chiller, a 24-hour channel devoted to suspense and horror movies; CBS College Sports Network; The Home Shopping Network (HSN); and Blue Highways, a channel that highlights aspects of American culture.