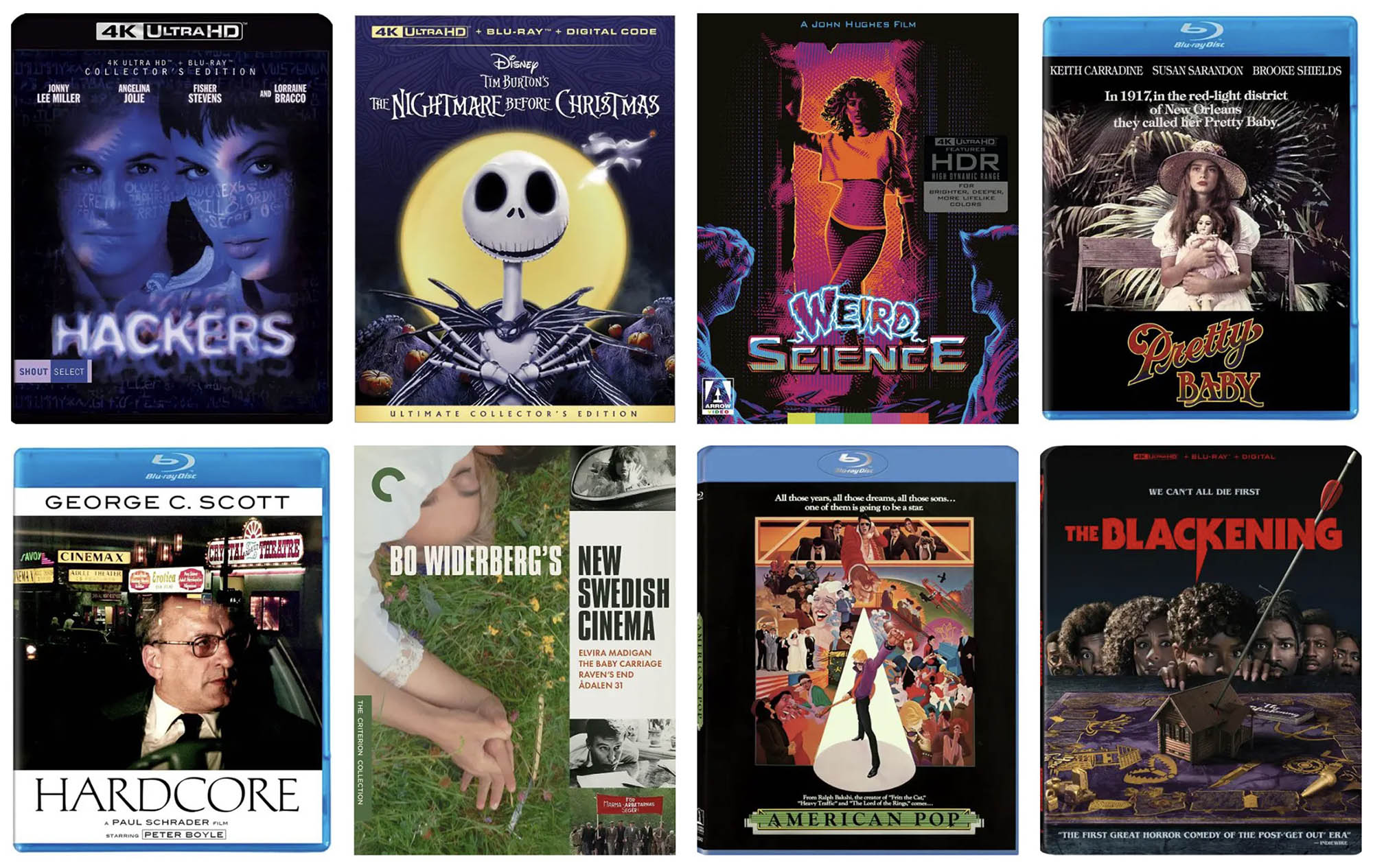 New this week on 4k Blu-ray, Hackers starring Angelina Jolie has been remastered for a 2-disc Collector's Edition from Shout! Factory. Tim Burton's The Nightmare Before Christmas arrives on 4k Blu-ray for the first time in a 2-disc Ultimate Collector's Edition from Disney/Buena Vista. John Hughes' 80s comedy Weird Science has been restored by Arrow Films for release in a single-disc Limited Edition with both the Theatrical and Extended versions of the film.
On 4k Blu-ray and Blu-ray, Lionsgate's The Blackening (2022) hits stores in 2-disc editions with Digital Copy. Michael Crichton's Coma (1978) is releases in a Special Edition Blu-ray from Scream Factory. And, Ranking of Kings: Season 1, Part 2 arrives in a standard and Limited Edition with 4 discs from Crunchyroll. See more releases this week with links to purchase on Amazon.
New Blu-ray & 4k Blu-ray, Aug. 22, 2023
4k Blu-ray
1080p Blu-ray
In case you missed it, here are last week's new Blu-ray and 4k Blu-ray releases.