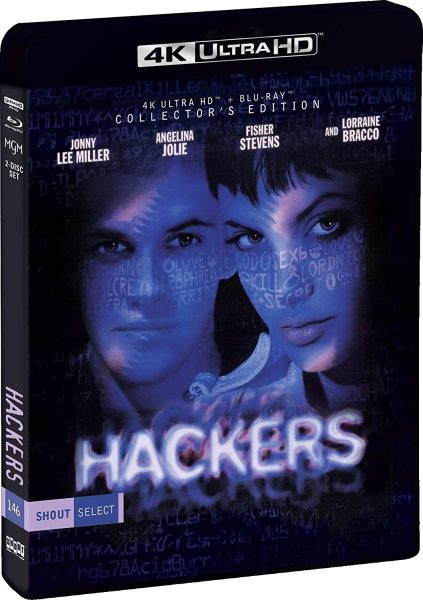 Hackers (1995) starring Angelina Jolie has been upgraded to 4k UHD for release on Ultra HD Blu-ray. The 2-disc Collector's Edition arrives on August 22, 2023 from Shout! Factory.
For this Ultra HD Blu-ray edition, Hackers was rescanned from the original camera negatives and remastered in 4k. The Collector's Edition includes new presentations of Hackers on both 4k Blu-ray and 1080p Blu-ray.
In 4k, the film is presented 2160p resolution at 2.39:1 widescreen aspect ratio. Audio specs are to be confirmed. We're hoping for at least a 5.1 format. The previous Blu-ray published in 2015 included DTS-HD Master Audio 2.0.
Hackers (1995) 4k Blu-ray/Blu-ray Collector's Edition has a list price of $39.98. Buy on Amazon
Collector's Edition Contents
DISC ONE (4K UHD):
NEW 4K Scan Of The Original Camera Negative
DISC TWO (BLU-RAY):
NEW 4K Scan Of The Original Camera Negative
"The Keyboard Cowboys: A Look Back At Hackers" – Including Interviews With Director Iain Softley; Cast Members Fisher Stevens, Matthew Lillard, And Penn Jillette; Costume Designer Roger Burton; Visual Effects Artist Peter Chiang; Hacker Consultants Nicholas Jarecki And Emmanuel Goldstein; And Film Critic Mark Kermode
Original Trailer
Description: Cereal Killer, Phantom Phreak, Crash Override…if these handles appear on your computer screen, you're beyond saving–consider yourself hacked… In this cyberpunk thriller, a renegade group of elite teenage computer hackers rollerblade through New York City by day and ride the information highway by night. After hacking into a high-stakes industrial conspiracy, they become prime suspects and must recruit the best of the cybernet underground to help clear their names.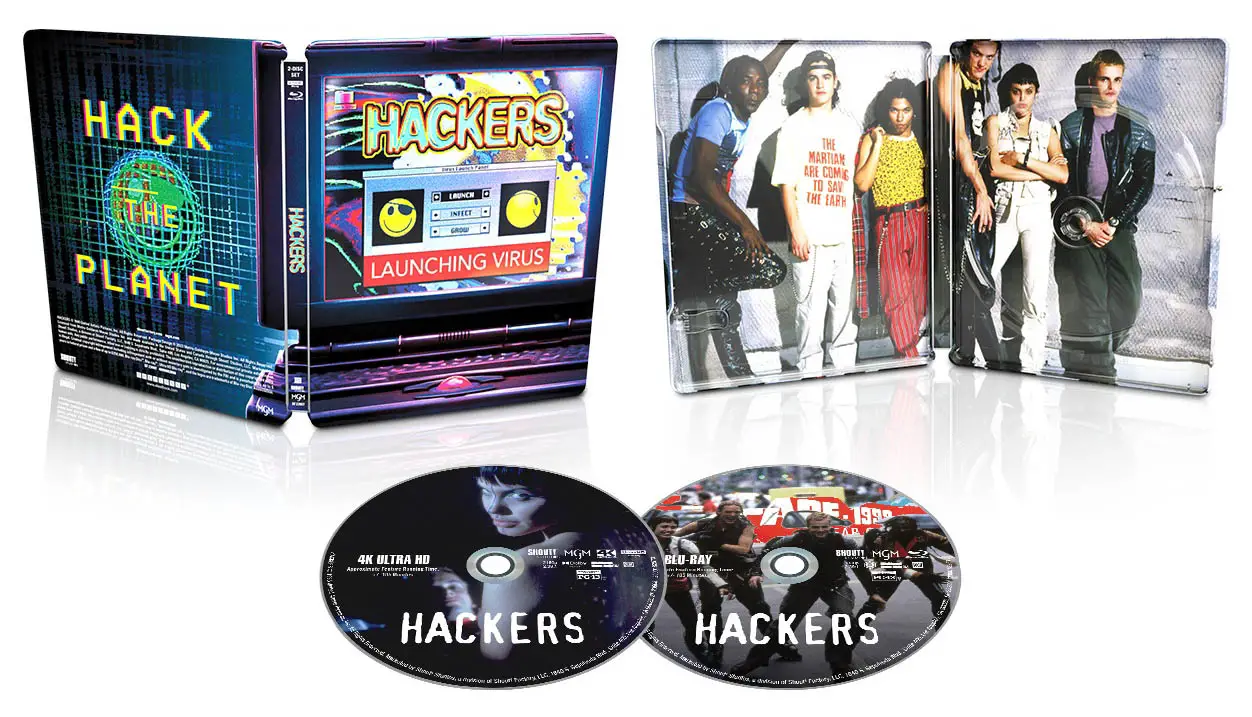 4k Blu-ray SteelBook
Hackers is also releasing in an exclusive 4k Blu-ray Limited Edition SteelBook from Best Buy. Price: $32.99