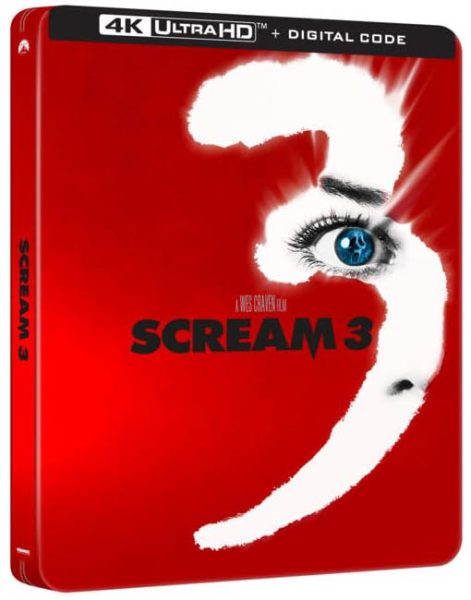 Paramount continues the 4k remasters of early Scream franchise films with a 4k Blu-ray release of Scream 3 (2000) on October 3, 2023. The edition completes upgrades of the original Scream trilogy which spans from 1996 to 2000. (See Scream The Original Trilogy below.)
Scream 3 on 4k Blu-ray will be available in a standard plastic edition ($25.99) and Limited Edition SteelBook ($30.99), each with a code to redeem a Digital Copy (in 4k where available).
The six Scream franchise films are almost all available in 4k now with the exception of Scream 4 (2011) still needing a remaster. Scream (1996) was released in 4k in 2011, followed by Scream 2 (1997) in 2022. Scream (2022), the reboot and the fifth title in the franchise, and Scream VI (2023) both released in 4k simultaneously with 1080p Blu-ray and DVD.
Scream 3 (2000) on 4k Blu-ray/Digital is priced $25.99 (Standard) and $30.99 (SteelBook) on Amazon.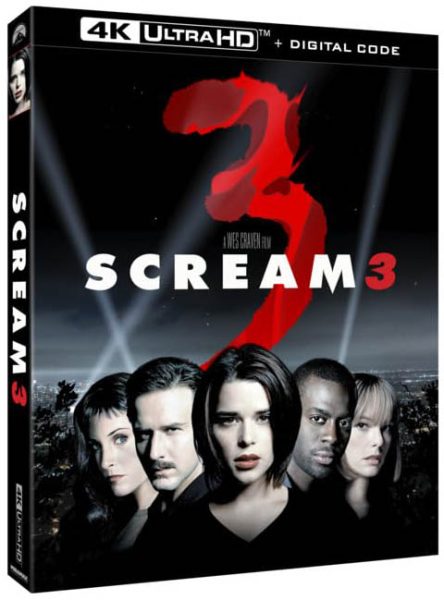 Scream: The Original Trilogy
Scream, Scream 2, and Scream 3 will also be available in Scream: The Original Trilogy 3-movie collection on 4k Ultra HD Blu-ray. The edition arrives Oct. 3, 2023 and includes digital copies of all three films. Price: TBD