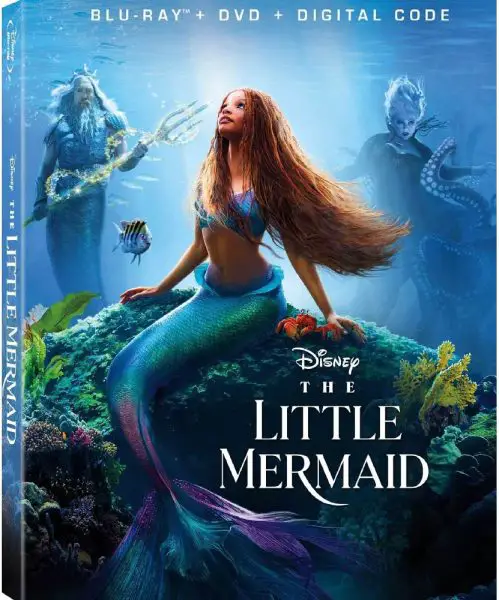 Disney's The Little Mermaid (2023) is releasing soon on Blu-ray, 4k Blu-ray, Digital, and DVD. The film will first arrive in digital formats including 4k UHD on July 25 (July 24, 9:00 PM PT), followed by disc formats on September 19, 2023.
On 4k Blu-ray and in Digital 4k UHD, The Little Mermaid is presented in 2160p resolution at 2.39:1 aspect ratio with Dolby Vision HDR and Dolby Atmos audio. The Blu-ray Disc offers the soundtrack in DTS-Master Audio 7.1. Subtitles are provided in English SDH, French, and Spanish. The total run time is 135 minutes.
The Blu-ray discs include two versions of the movie: original theatrical and sing-along. Bonus features include Hotter Under The Water, Song Breakdowns, The Scuttlebutt On Sidekicks, Passing The Dinglehopper, Song Selection, and Bloopers.
The combo editions from Disney/Buena Vista include two discs and a code to redeem a Digital Copy via Movies Anywhere and watch with MA partners.
The Little Mermaid (2023) can be purchased for $19.99 in Digital 4k UHD with Bonus Content on Amazon. or on Blu-ray with DVD and Digital Copy for $24.96 on Amazon.
Synopsis: In this breathtaking live-action reimagining of the beloved animated musical classic, a spirited young mermaid must follow her heart. She makes a deal with an evil sea witch that allows her to experience life on land, but that ultimately puts her life in jeopardy. Warning: Some flashing-lights scenes in this film may affect photosensitive viewers.
4k Blu-ray SteelBook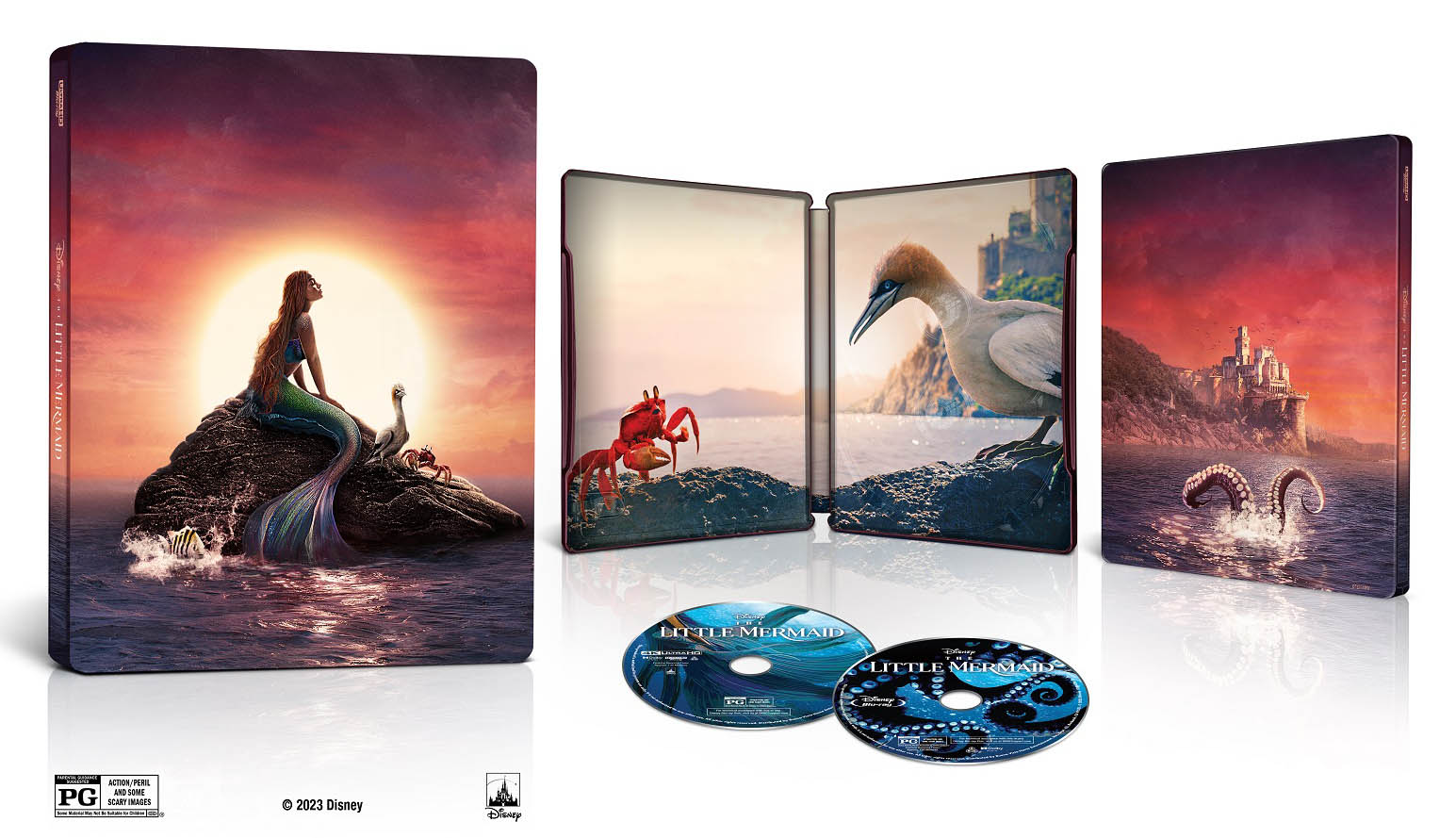 Walmart Exclusive 4k Blu-ray