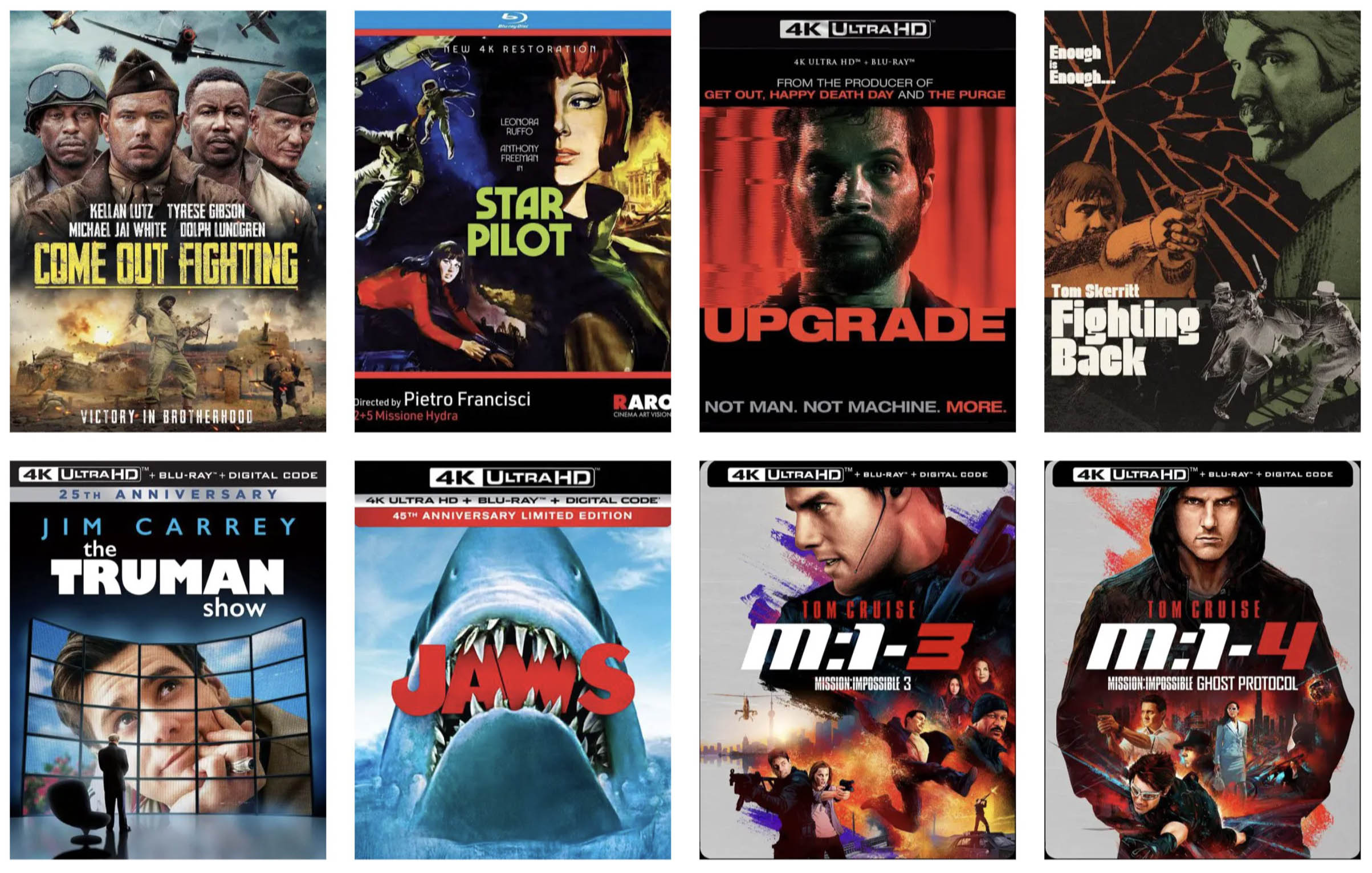 Here's what's new on Blu-ray and 4k Blu-ray for the week of July 4th, 2023. Jaws 2 has been upgraded by Universal Pictures for release on Ultra HD Blu-ray for the first time and includes a 4k Blu-ray, 1080p Blu-ray, and a code to redeem a Digital Copy. The Truman Show (1998) starring Jim Carey arrives in a 25th Anniversary Edition with 4k Blu-ray, Blu-ray, and Digital Copy from Paramount Home Media. Blumhouse's Upgrade (2018) has been packaged in a 4k Blu-ray edition from Shout! Factory (previously available on Blu-ray). And, Mission: Impossible 3 (2006) and Mission: Impossible 4 – Ghost Protocol (2011) have been repackaged in Limited Edition 4k Blu-ray SteelBooks along with the rest of the existing film franchise prior to the release of Mission: Impossible – Dead Reckoning Part One.
New Blu-ray & 4k Blu-ray, July 4, 2023
4k Blu-ray
1080p Blu-ray
In case you missed it, here are last week's new Blu-ray and 4k Blu-ray releases.