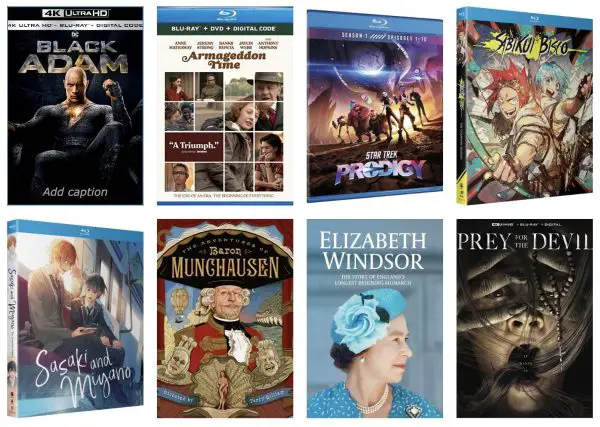 It's the first batch of 4k Blu-ray and Blu-ray releases for 2023! Let's start off with Black Adam arriving in several 4k Blu-ray and Blu-ray editions including a Best Buy SteelBook, Target exclusive, and Funko Pop exclusive from Walmart (see details). Armageddon Time starring Anne Hathaway, Jeremy Strong, & Anthony Hopkins releases in a Blu-ray/DVD/Digital Combo from Focus Features/SDS. And, Star Trek: Prodigy – Season One (Episodes 1-10) arrives in a 2-disc Blu-ray edition from Paramount Home Media. See more releases below with links to Amazon.
New Blu-ray & 4k Blu-ray, Jan. 3, 2023
4k Blu-ray
Blu-ray Disc
In case you missed it, here are last week's new Blu-ray and 4k Blu-ray releases.