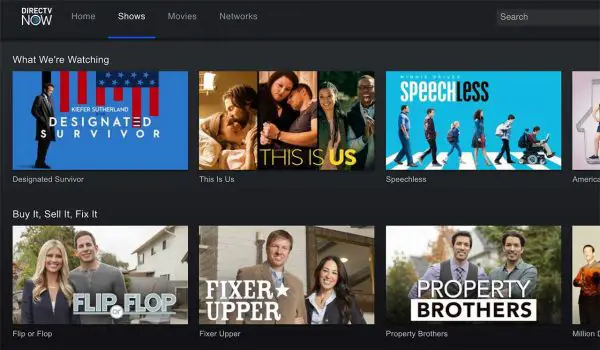 AT&T/DirecTV launched their internet-based service DIRECTV NOW just over a month ago, offering new customers free trials, an Amazon Fire TV Stick, or 4th-generation Apple TV depending on commitment. The service runs on a dedicated app for a number of streaming devices (or on PC browser), but reviews of the apps across most platforms have been less than complimentary. In fact, the app has been called an "absolute nightmare," "trash," and "not even remotely worth it" by product reviewers.
The DIRECTV NOW app looks and works very similar to other streaming video apps including Amazon Video, Hulu, Sling TV, and of course Netflix. Most of these services have borrowed from, or at least been influenced by each other's interface design and information architecture. You might also include premium channels such as HBO and Showtime in the mix, but while the apps look similar in design they don't have near the amount of content, channels and categories to contend with.
But the interface design isn't really the problem here. The problem is with the functionality of the apps. One reviewer called the Android DIRECTV NOW app "DirecTV Beta" which may sum up the abundance of issues customers have expressed grief about.
We read reviews about the Apple iTunes, Google Android, and Amazon app versions of DIRECTV NOW, all of which had more one-star rankings than two, three, four, or five stars. "What an absolute nightmare" an Amazon reviewer wrote in a two-thousand word scrutiny of the app and all its defects.
"Wonderful idea and lineup, [but] executed horribly" wrote another reviewer — this time of the Apple iOS version. "What a shame" a customer said of the version for Android devices.
In our own review of the service we found the DIRECTV NOW apps to drop out, freeze, crash, hard to navigate, and stream in poor quality for long periods of time even with substantial and fast internet service. Yeah, the DIRECTV NOW apps should have been called public betas. No question about it.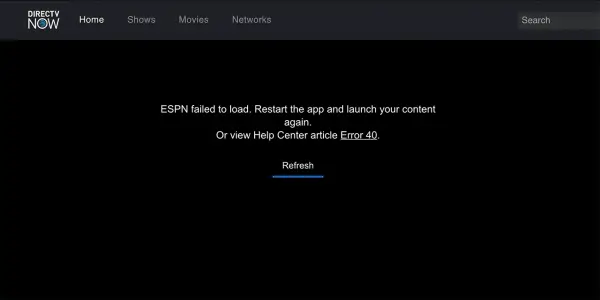 All three versions of the DIRECTV NOW app have been updated to fix some of the bugs, but there is still a long way to go. In our experience, we might be looking at more streamlined apps within 6 months, if AT&T puts enough budget towards improvement.
As far as the browser version for PCs, well, changing the channel is about as awkward as it can be. And, finding content within the minimalistic design isn't as easy as it could be. But considering the cost and amount of channels available (local networks excluded), this service from AT&T has huge potential and will likely persevere as all the wrinkles get ironed out.
Regardless of the app's downfalls, DirecTV has some great launch deals going on. As we mentioned above new customers can get a free Amazon Fire TV Stick or 4th-generation Apple TV free with a short-term commitment. Just be willing to withstand the imperfections. Read more about the deals here.