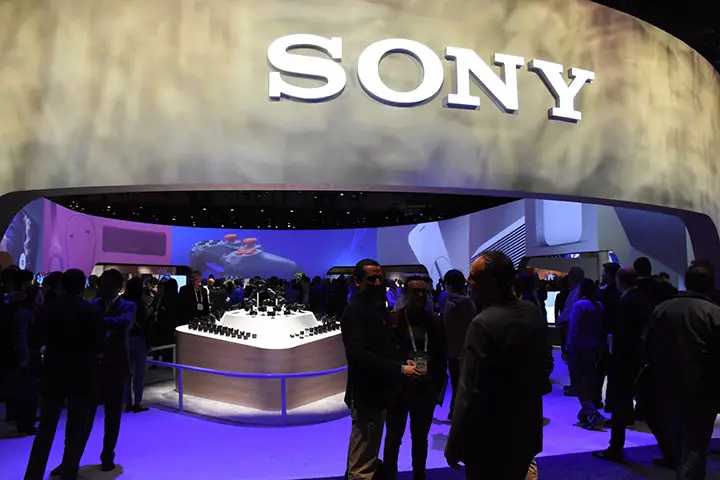 Sony, the company that pioneered and launched Blu-ray Disc about ten years ago, didn't bring a player that supports the disc's next-generation Ultra HD format to CES this year. Instead, they introduced a new 4k on-demand streaming service named "Ultra" that's exclusive to Sony Bravia Ultra HD TVs.
One might think with the first batches of Ultra HD Blu-ray titles coming soon to stores that Sony would have been showing off a UHD BD player in their booth. After all, they did announce several titles that will be their first to release on Ultra HD Blu-ray (which, we recently learned will support Dolby Atmos).
And, major competitors Samsung and Panasonic both showed off Ultra HD Blu-ray players at CES: the UBD-K8500 from Samsung that's already available to pre-order, and, the not-yet available DMP-UB900 from Panasonic.
Sony did, however, bring two new Blu-ray models to CES: the BDP-S6700 that upscales non-4k content for display on UHD TVs, and the UHP-H1 with enhanced audio resolution.
But neither Blu-ray player from Sony supports Ultra HD Blu-ray Discs.
Perhaps Sony wanted the focus at CES to be on their new 4k SVOD service, one that doesn't require physical media as it runs strictly through the Sony ULTRA app on connected TVs. But the service will only available on Sony Bravia Ultra HD TVs, and will only play titles from, you guessed it, Sony Pictures.
On the other hand, there wasn't much revealed about the new service at CES. Sony didn't provide a launch date for "Ultra," or any information about what the 4k titles would cost. But if the prices of renting or purchasing 4k titles from Sony's Video Unlimited service are any indication, rentals would be about $7.99 and purchases $29.99 each.
How the upcoming Ultra service differs from Sony Video Unlimited is that titles will stream from a Sony cloud server, not restricted to downloading as they are with Video Unlimited.
Sony must have some beta Ultra HD Blu-ray players in their labs, but why they chose not to bring one to CES is anyone's guess.
Read more:
Warner Bros. Ultra HD Blu-ray Titles Coming in 2016
First Ultra HD Blu-ray titles announced by 20th Century Fox
Sony announces first Ultra HD Blu-ray titles for 2016