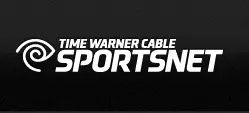 Charter Communications has announced an agreement with Time Warner Cable Sports to provide Los Angeles Lakers, LA Galaxy and Los Angeles Sparks games in Southern California markets. Time Warner Cable SportsNet will be available in HD on channel 787 (SD on channel 215), while Time Warner Cable Deportes will broadcast in HD on channel 788 (SD channel 216). Although it appears Charter may not make the channels available for the NBA's opening day (when the Lakers face the Mavericks at 7:30 PT), their technical team is targeting a launch date of Oct. 31 on or before.
The Charter news comes at the same time AT&T announced the same channels will be available for U-verse customers starting on NBA's opening day, Oct. 30.
"In addition to live games, programming on Time Warner Cable SportsNet includes "Access SportsNet," the network's signature daily studio show that encompasses pre-and post-game shows as "Access SportsNet: Lakers" and "Access SportsNet: Galaxy" as well as "#LakeShow," the network's live daily social media-driven show. Original programming on Time Warner Cable SportsNet includes "Backstage: Lakers" (titled "Lakers Confidencial" on Time Warner Cable Deportes), a weekly documentary that chronicles the Lakers season from start to finish, and "Laker Girls" (also titled "Laker Girls" on Time Warner Cable Deportes), a five-part reality series that profiles the making of the 2012-13 squad and its members. "Connected With…" is the network's signature interview show that features interviews with professional athletes, sports insiders and Southern California personalities.
On Time Warner Cable Deportes, programming includes the "Lakers En Vivo" pre-game show and "Somos Lakers" post-game show, as well as "Somos Lakers éné-bé-a," a weekly show dedicated to the latest on the Lakers and the NBA that will include highlights, live interviews, commentary and other special segments. "Encuentro Deportivo" and "Tu Show del Fútbol" are daily shows on the network, with "Encuentro Deportivo" wrapping up the day in sports with a regional focus and "Tu Show del Fútbol" analyzing the day in soccer. "#LAPREPA" is a weekly show that features inspirational stories about high school sports."