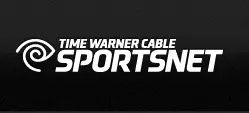 Starting tomorrow, Oct. 30, AT&T U-verse subscribers in Southern California will get Los Angeles Lakers games just in time for opening night. The company announced an agreement yesterday with Time Warner Cable SportsNet and Time Warner Cable Deportes, which also includes LA Galaxy and Los Angeles Sparks games. The channels will be available in High-Definition and Standard-Definition resolution in the U-verse lineup.
Time Warner Cable SportsNet for U-verse TV customers (including Los Angeles, San Diego, Bakersfield and much of Fresno) with the U100 package and above can be found on channel 1777 in HD (channel 777 in SD).
Time Warner Cable Deportes will be available in the U300 package or U-Latino package on channel 1778 in HD (channel 778 in SD).
As well as live games, Time Warner Cable SportsNet includes "Access SportsNet," "Access SportsNet: Lakers," "Access SportsNet: Galaxy" and "#LakeShow," the network's live daily social media-driven show and original programming.
Time Warner Cable Deportes programming includes "Lakers En Vivo," "#LAPREPA" "Somos Lakers," "Somos Lakers éné-bé-a," "Encuentro Deportivo," "Tu Show del Fútbol" and "Tu Show del Fútbol."