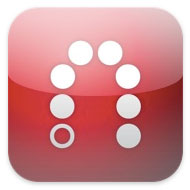 New software from Sling Media is now available for the Apple iPad. Slingbox owners can get the software from the Apple Store for $29.99, via the iPad or iTunes website. The app will work with a Slingbox SOLO or PRO-HD, allowing you to control your DVR and view channel listings through their newly designed program guide when connected to 3G or Wi-Fi networks.
"A Slingbox is the perfect accessory to an iPad," said John M. Paul, executive vice president of products at Sling Media. "When combined with the new SlingPlayer Mobile app, now anyone with an iPad can enjoy a beautiful, personalized TV experience anywhere in the world.
SlingPlayer Mobile will work with cable, satellite and IPTV-based DVRs, digital over-the-air broadcasts (PRO-HD only), Tivo, Apple TV and home security cameras.
The SlingPlayer Mobile app for iPhone will continue to work in "Compatibility Mode" on the iPad at no extra charge. The iPhone version of the app streams from all Slingboxes, but not at the higher quality resolutions required for the iPad.
Older Slingbox models like the Classic, AV and Tuner don't support SlingPlayer Mobile on Apple devices but may be able to stream with an upgrade. Check out this link for upgrade info.