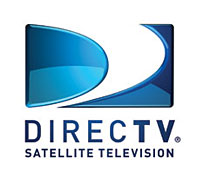 DirecTV has completed their promised launch of three dedicated 3D television channels which includes n3D, a linear channel powered by Panasonic featuring the NASCAR Coke Zero 400 race in 3D, DIRECTV Cinema which is offering IMAX titles Deep Sea 3D and Under the Sea 3D, and the previously launched EPSN 3D now covering the FIFA World Cup.
DirecTV's n3D will offer exclusive 3D content such as Guitar Center Sessions with Peter Gabriel and Jane's Addiction, and titles such as Dinosaurs: Giants of Patagonia, and Wild Safari: A South African Adventure.
n3D will also offer special 3D broadcasts such as this weekend's NASCAR Coke Zero 400, the local broadcast of the Yankees-Mariners series from July 10-11 and DirecTV's exclusive, national broadcast of FOX Sports 2010 MLB All-Star Game in 3D on July 13.
n3D can be found on channel 103 and DIRECTV Cinema in 3D on channel 104. n3D On Demand was also launched and can be found on channel 105 — currently providing replays of ESPN's 3D coverage of the 2010 FIFA World Cup matches. Finally, ESPN 3D can be found on channel 106.
DirectTV HD customers need a 3D TV and 3D glasses to view the 3D programming. Last month DirecTV started offering a free software upgrade to enable 3D viewing.